A South African photographer has captured a series of stunning photographs featuring the gargantuan nests of social weaver birds hanging from utility poles. Dillon Marsh, from Cape Town, spent three days wandering in the Kalahari Desert near the South African town of Upington to photograph the huge, avian-built homes. According to a photo caption provided to The Huffington Post by British photographic press agency Rex Features, the pictures were taken earlier in February.
"I had seen these nests as a child while on a holiday with my family and their impressive size had mesmerized me," Marsh told the Daily Mirror."I had started to develop an interest in the relationship between people and the environment, and these nests struck me as the perfect subject matter."
The San Diego Zoo, which houses a number of social weaver birds, said on its website that the massive nests, made up of twigs, grass, cotton and other natural materials, have to be constantly maintained by the birds.
Other than providing a hiding place from predators, the nests are also said to be climate-controlled -- perfect for protecting the birds from the Kalahari Desert's harsh climate, the website of the World Association of Zoos and Aquariums explains.
According to a blog post on Scientific American, the apartment building-style nests are also perfect for social weaver birds, which raise their young communally.
For more of these giant nests, click through this slideshow of images: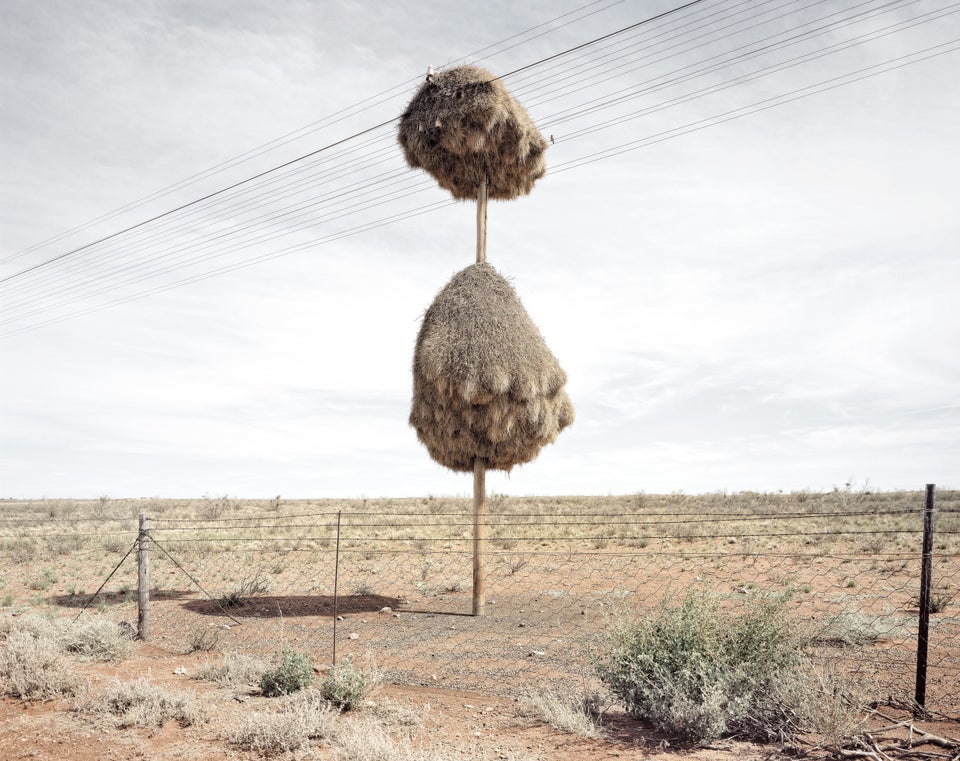 Worlds Biggest Birds Nests
Support HuffPost
The Stakes Have Never Been Higher
Related
Popular in the Community