There's a new Guinness World Record for the world's largest cheesecake! At the ninth annual Cream Cheese Festival (because of course that exists) of Lowville, N.Y., Philadelphia Cream Cheese created a 6,900-pound cheesecake. It was 90.25 inches in diameter and nearly 31 inches deep --that's about 24,533 servings! The cake was unveiled by pastry chef and Food Network star Duff Goldman.
At the festival, approximately 10,000 attendees ate some cake, and the remaining servings were donated to the Lowville Food Pantry and The Watertown Salvation Army Soup Kitchen.
The filling was made with Philadelphia cream cheese and sugar, with a crust of graham cracker crumbs and butter.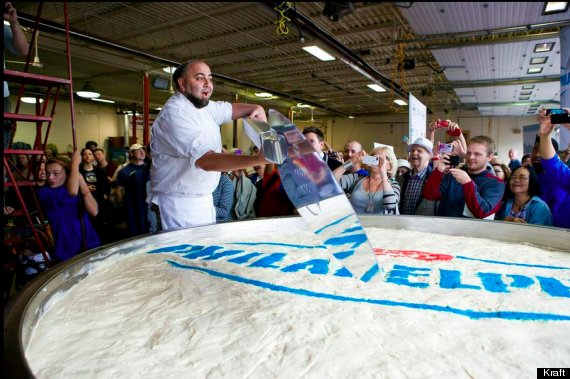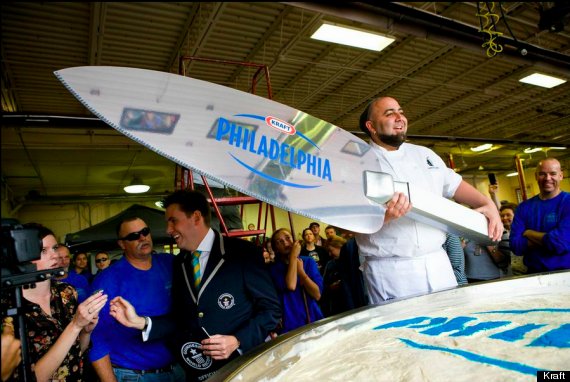 This post has been updated to reflect that Philadelphia Cream Cheese, not Duff Goldman, created the cake.
Before You Go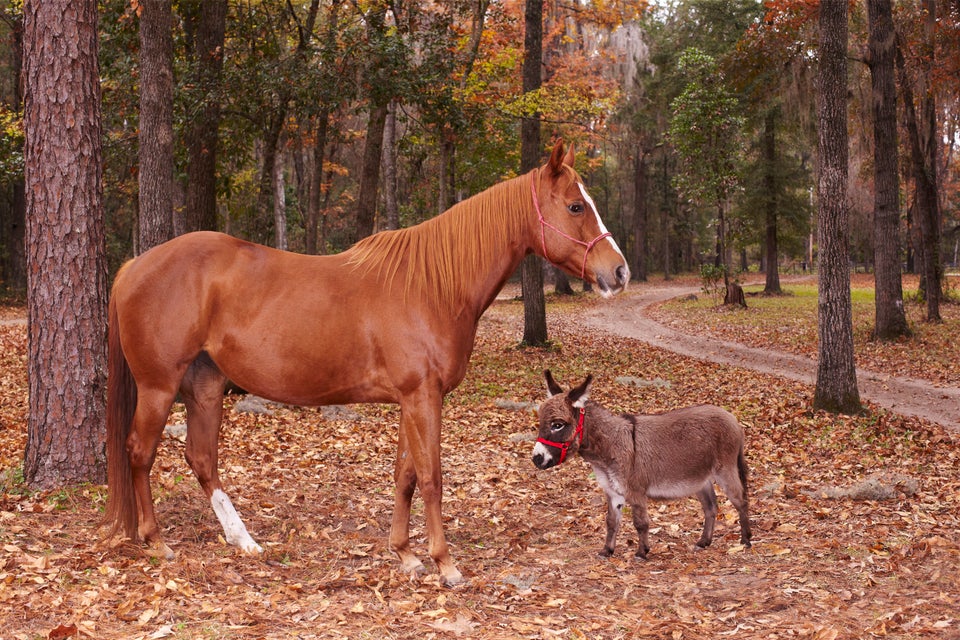 Guinness World Records 2014
Popular in the Community