As of Oct. 29, there's a new world's largest chicken nugget in our midst. Empire Kosher Poultry created the giant nugget for the Kosherfest trade show in New Jersey in which Guinness World Records was in attendance for the official weighing and measuring.
The nugget weighed over 45 pounds and took a team of six people over three hours to make. It was cooked for 45 minutes in a 500-gallon fryer and has 2.5 pounds of breading. It's as big as 720 regular-sized chicken nuggets.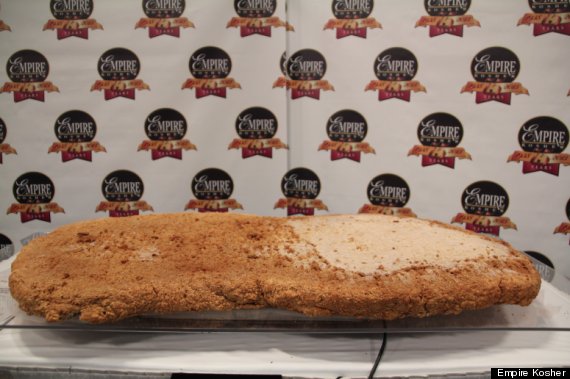 "As part of Empire Kosher's 75th anniversary, we wanted to do something BIG and with the launch of our new Chicken Nuggets, this is the biggest little thing we could do," said Jeff Brown, President and CEO of Empire Kosher, in a press release.
Popular in the Community