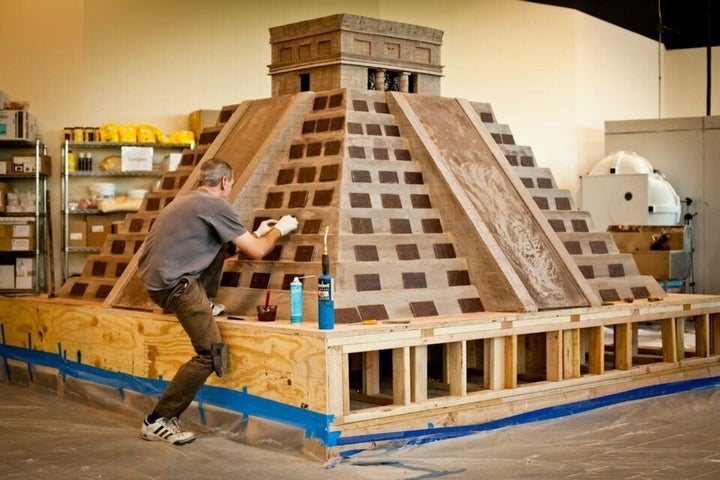 Modeled after an Ancient Mayan temple, Temple of Kukulkan at Chichen Itza, the work weighs a whopping 18,239 pounds, which far surpasses the previous record of 7,500. The company's corporate pastry chef, Francois Mellet, led the effort, with help from top craftsman Stephane Treand. Altogether, the project took more than 400 hard hours of construction.
Their attention to detail is extraordinary -- the structure is exactly proportional to its inspiration, down to the the number of steps and panels. It's precisely one-thirtieth the size of the original with a base of 10 feet by 10 feet and a height of six feet.
"Breaking a Guinness World Record for building the largest chocolate sculpture will be Qzina's greatest masterpiece yet," said Qzina founder and CEO Richard Foley in a release. "We studied Mayan pyramids at great lengths to create an exact replica of the Temple of Kukulkan at Chichen Itza to honor the original chocolatiers." The sculpture, he said, was created in celebration of the company's 30th anniversary and its newly-opened Qzina Institute of Chocolate and Pastry.
The pyramid will be on display at the institute from June 4 through Dec. 21, when the Mayan calendar comes to an end. Fittingly, it'll then be destroyed. Stay tuned on how they plan to do it.
Click through the below gallery for a behind-the-scenes look at the pyramid's construction and the final result.
Before You Go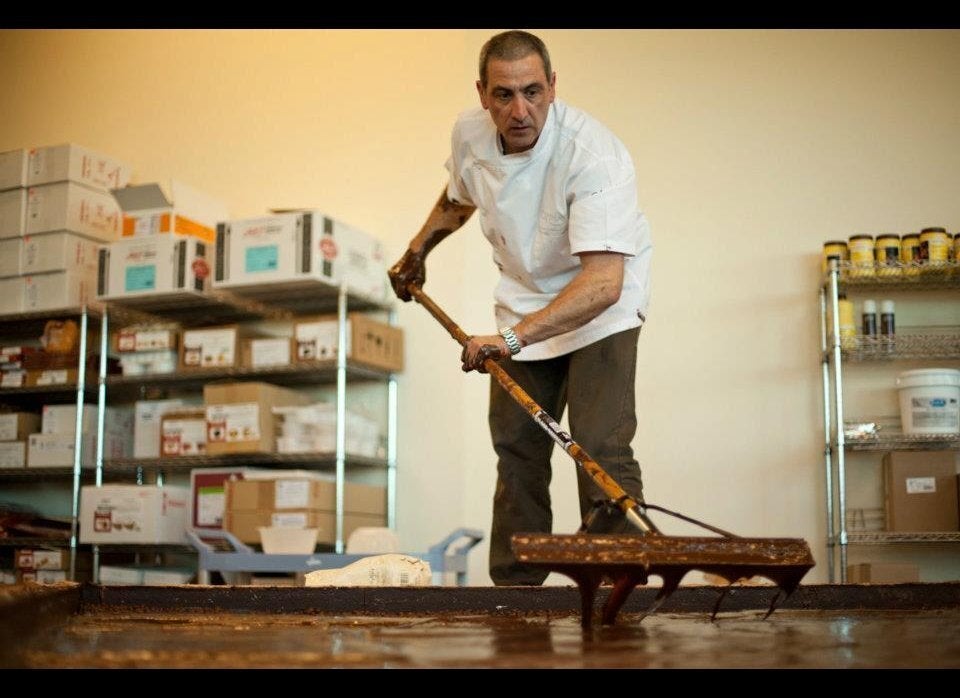 The World's Largest Chocolate Sculpture
Popular in the Community