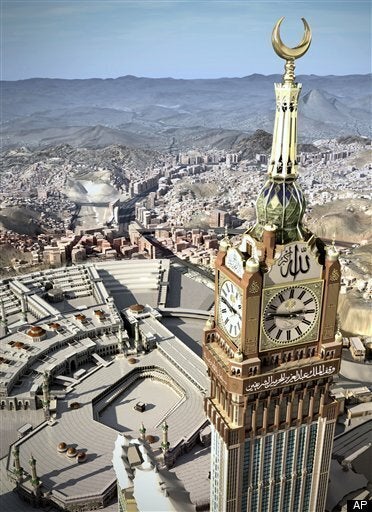 The new four-faced clock, which looms over Mecca's Grand Mosque and is perched atop what is expected to be the world's second tallest building when completed, is to enter a three-month trial period this week -- the first week of the holy month of Ramadan.
Situated in the heart of the massive Abraj al-Bait complex -- comprising hotels, shopping malls and conference centers -- the clock will run on Arabia Standard Time, three hours ahead of the Universal Time standard. Each of the clock's four faces are 151 feet in diameter and will be illuminated by 2 million LED lights, along with huge Arabic script reading: "In the Name of Allah." Another 21,000 white and green colored lights, fitted at the top of the clock, will flash to as far as 19 miles to signal Islam's five-times daily prayers.
The clock reflects a goal to replace the 126-year-old Universal Time standard, also known as Greenwich Mean Time (GMT), which is seen as "colonial" by some Muslims. "Putting Mecca time in the face of GMT -- this is the goal," Mohammed al-Arkubi, manager of one of the hotels in the complex, told The Telegraph.
With the global population of Muslims growing at a rapid rate, the building project is part of the Saudi government's plan to enable Mecca to accommodate as many as 10 million pilgrims each year. And for Mecca residents, the plan already seems to be successful.
"Before, we heard and saw famous clocks in the West," Ahmed Harleem, an Egyptian living in Mecca, told AFP. "But today, we can as Muslims be proud of this giant project ... it means an honor for a place, and time for me."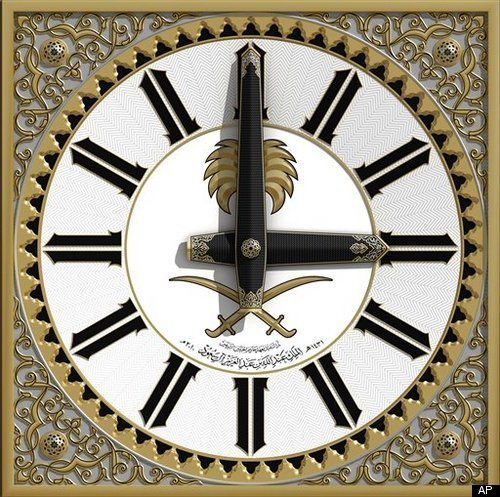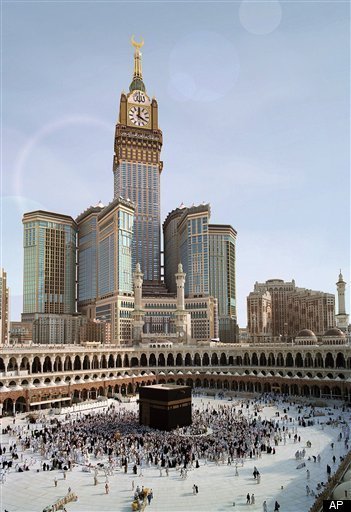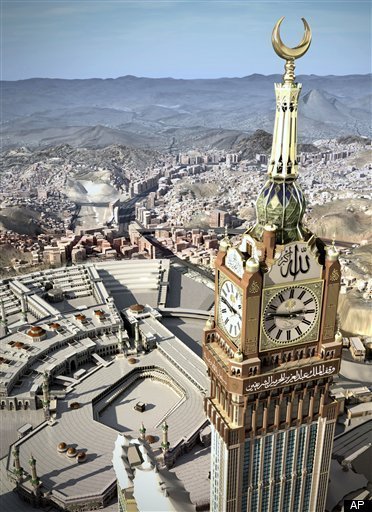 Popular in the Community