It's hard to describe the Harmony of the Seas (HOTS) as a cruise ship. It's more like a floating resort city.
As the world's largest cruise ship, HOTS made its debut sail this past weekend from Southampton to Rotterdam. The colossal vessel measures 216 feet wide and 1,187 feet in length. That makes it 164 feet longer than the Eiffel Tower's height, according to the Mirror.
Royal Caribbean reportedly spent more than one billion dollars building HOTS, according to the Guardian. That money adds up to all sorts of amenities, including 18 decks, 23 swimming pools, 42 bars and lounges, a theatre, spa, shopping district and even an ice rink.
Check out the video above to get a lay of the land, and scroll down for photos with even more details.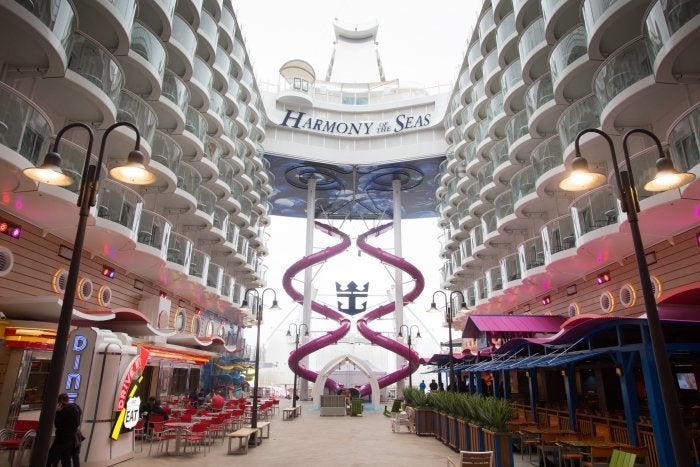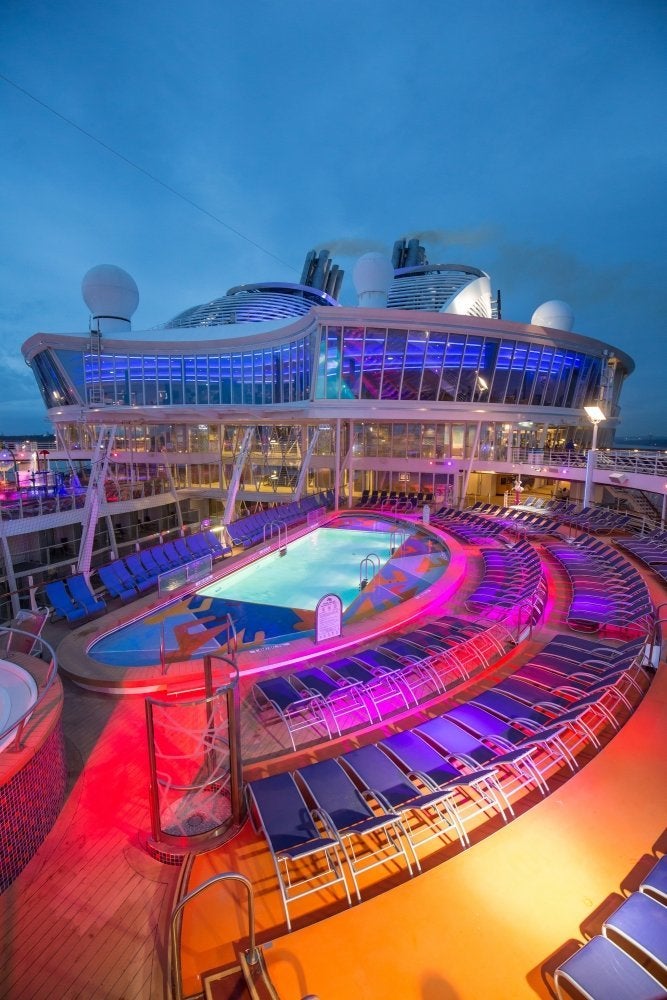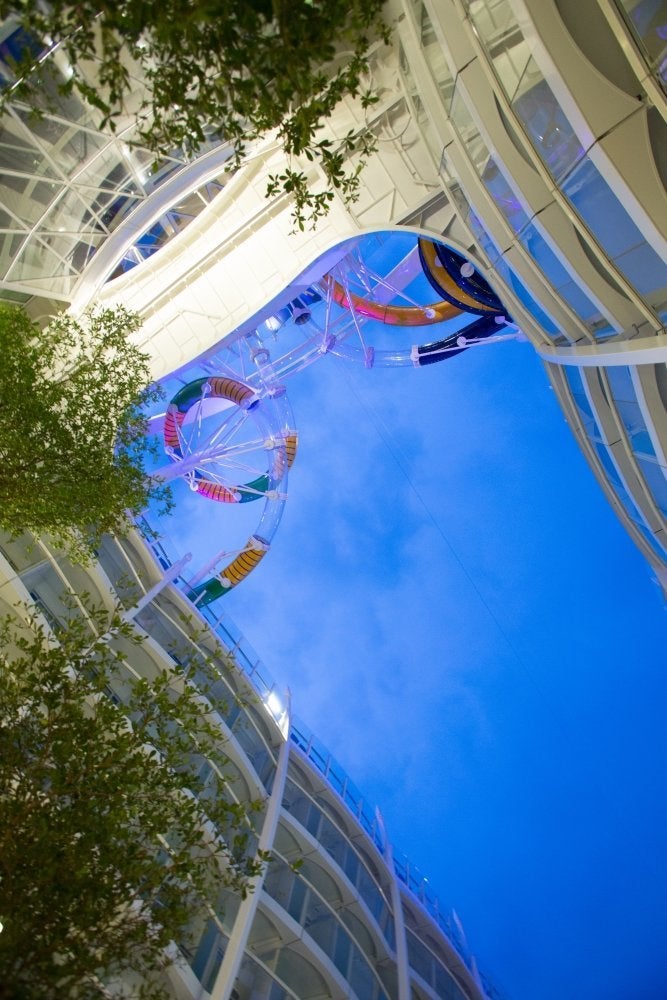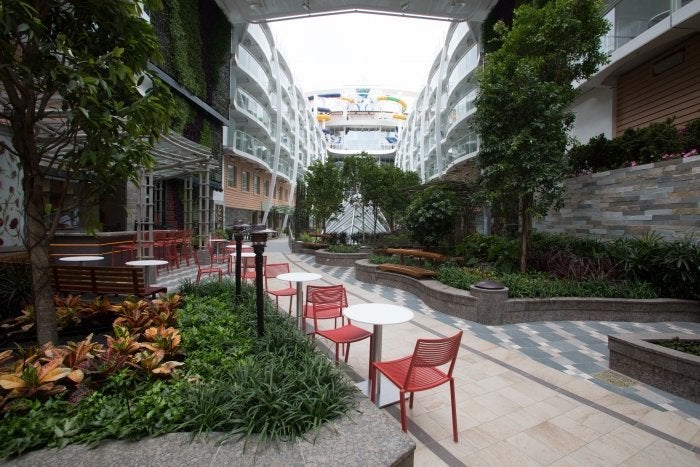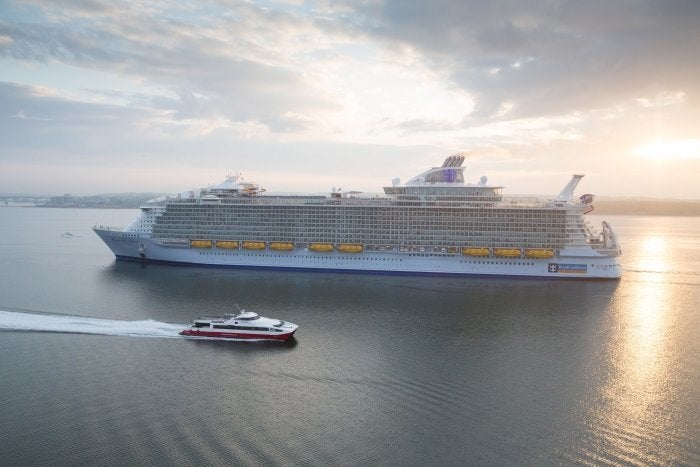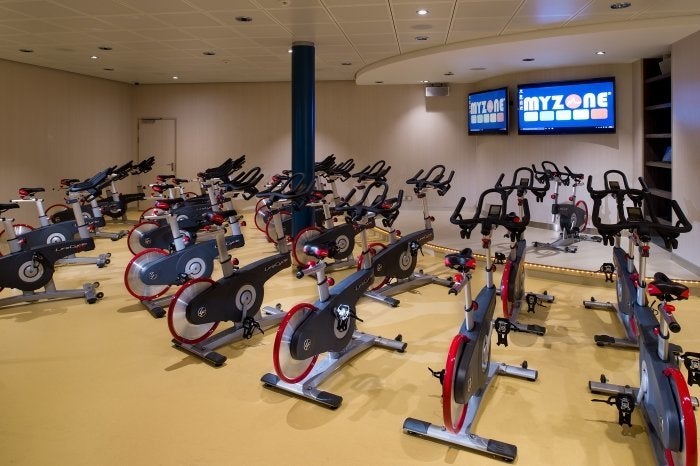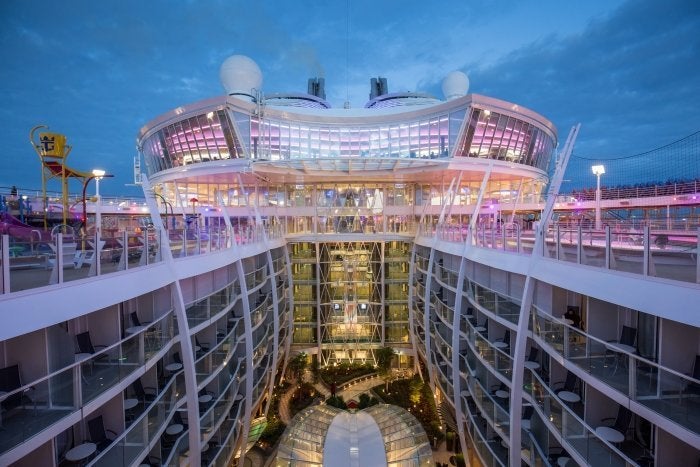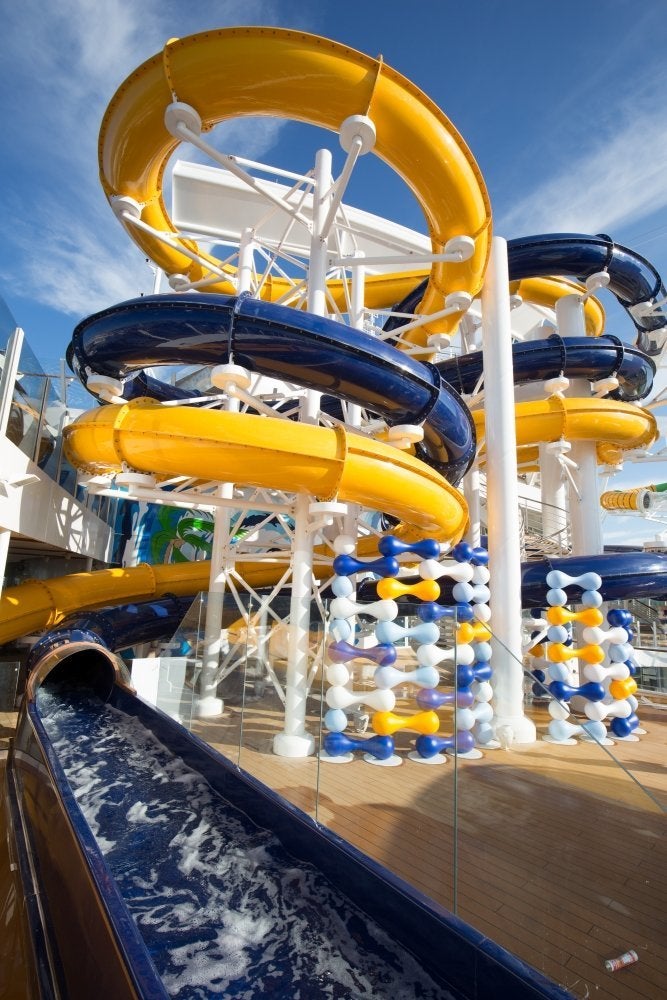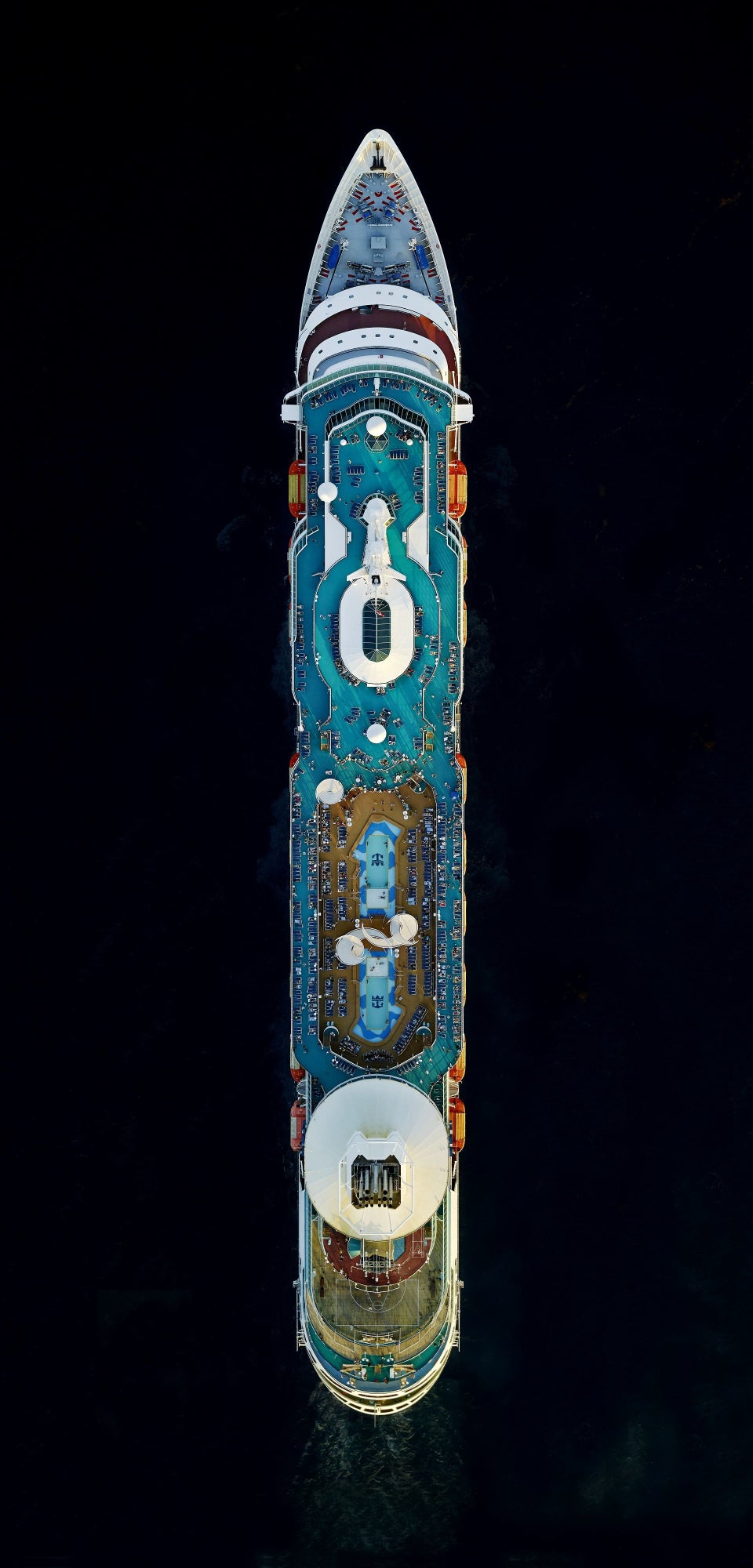 Cruise Ships Photographed from The Air