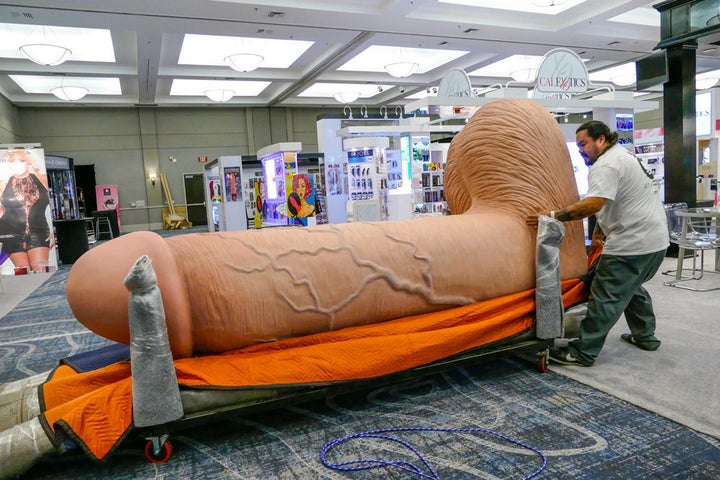 As promotional products go, this one's pretty ballsy.
It's a 12-foot, 4-inch-tall replica of a male sex organ that its makers believe is the world's largest dildo ever made.
The supersized sex toy is the brainchild of Nick Orlandino, the Chairman and CEO of Pipedream Products, a sex products company based in Chatsworth, California.
Orlandino came up with the idea of a monstrous member earlier this summer in preparation for the Adult Novelty Manufacturers Expo (ANME), a sex toy convention held every summer in Burbank, California.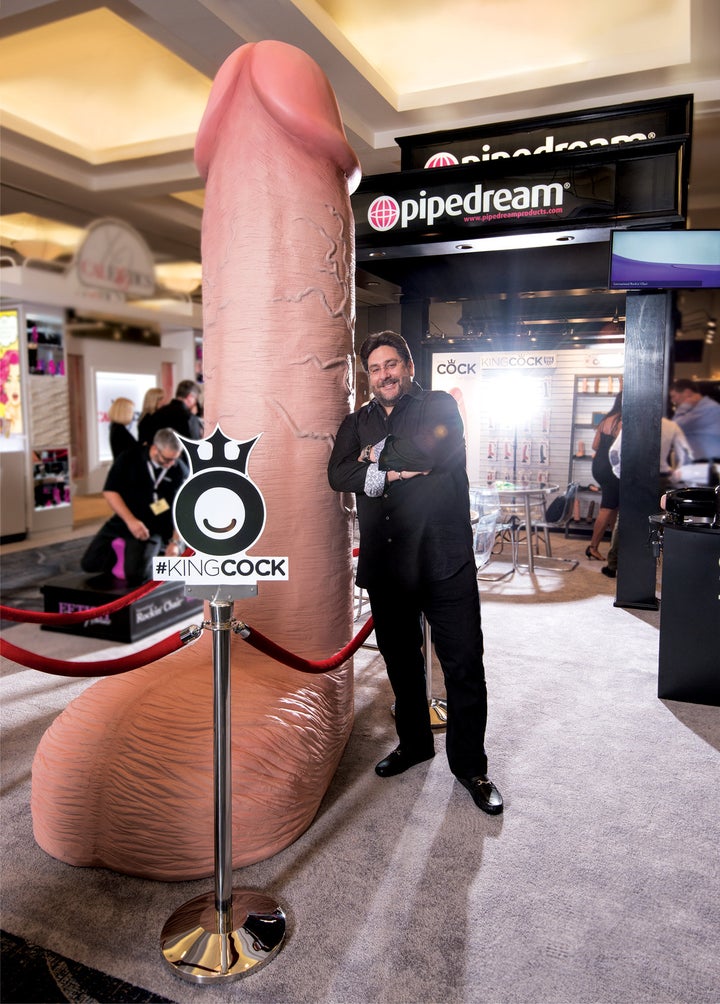 "Two years ago, we made a wall of c***s featuring our product," Orlandino told HuffPost. "It was the hit of the show, so I was trying to figure out how to out do myself."
The company's flagship brand is a dildo called the "King Cock," and, in June, Orlandino decided to create a truly king-sized version.
"My employees looked at me like I was crazy," he said. "But a few hours later, they came back and said, 'We can do this.'"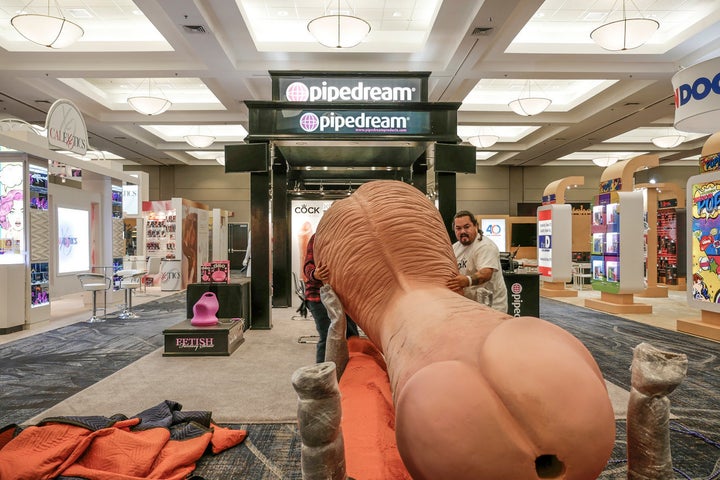 It took about three weeks to design, mold and sculpt the massive member.
"We had to use aluminum air duct panels to make the shell and then put the rubber over this," he said, emphasizing that the elephantine erection was, like all the company's products, made in America.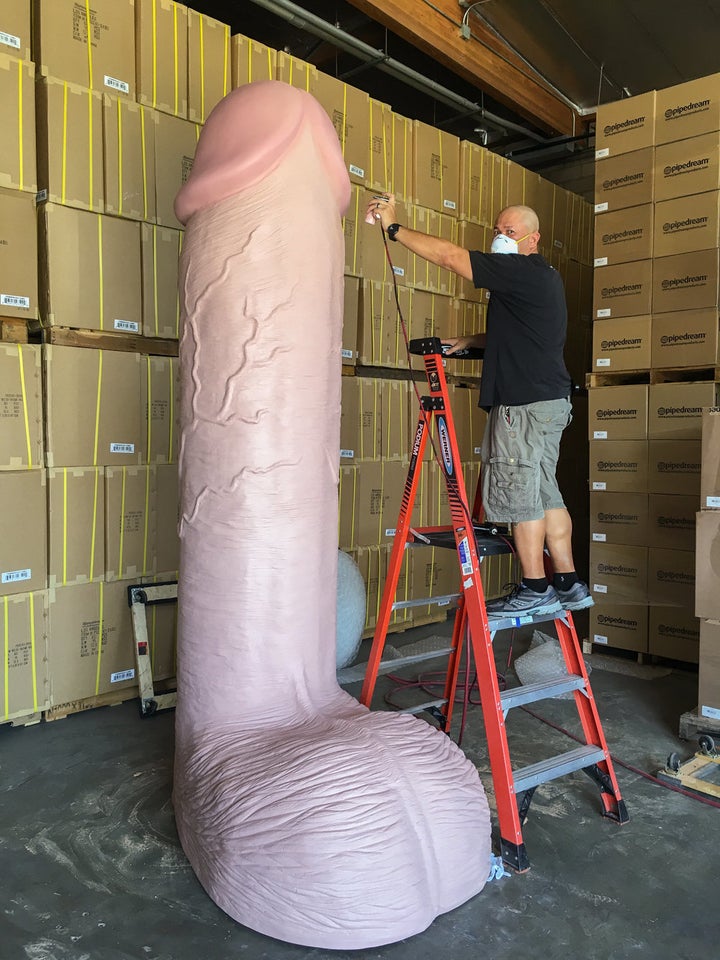 Orlandino admits the giant dildo is only suitable for promotional purposes since it's highly unlikely it can be used for, er, other purposes.
He says he may be proven wrong when he takes the freaky phallus to Germany in October for an adult novelty trade show in Hannover.
"They might be jumping all over it," he laughed. "Germany is crazier, you know."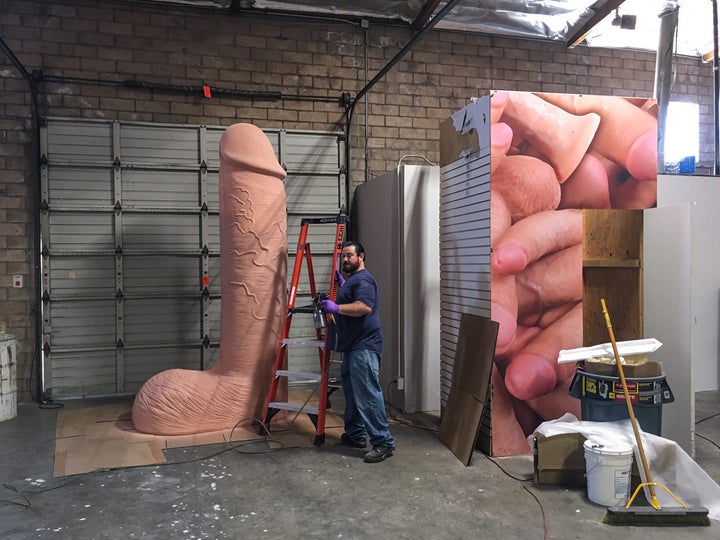 Orlandino would like to get Guinness World Records to recognize his company's achievement, but said officials aren't returning his phone calls.
That doesn't bother him. He's thinking about the next big thing.
"I think we might do the world's largest vibrator or the world's largest squirting dildo," he said.
Related
Before You Go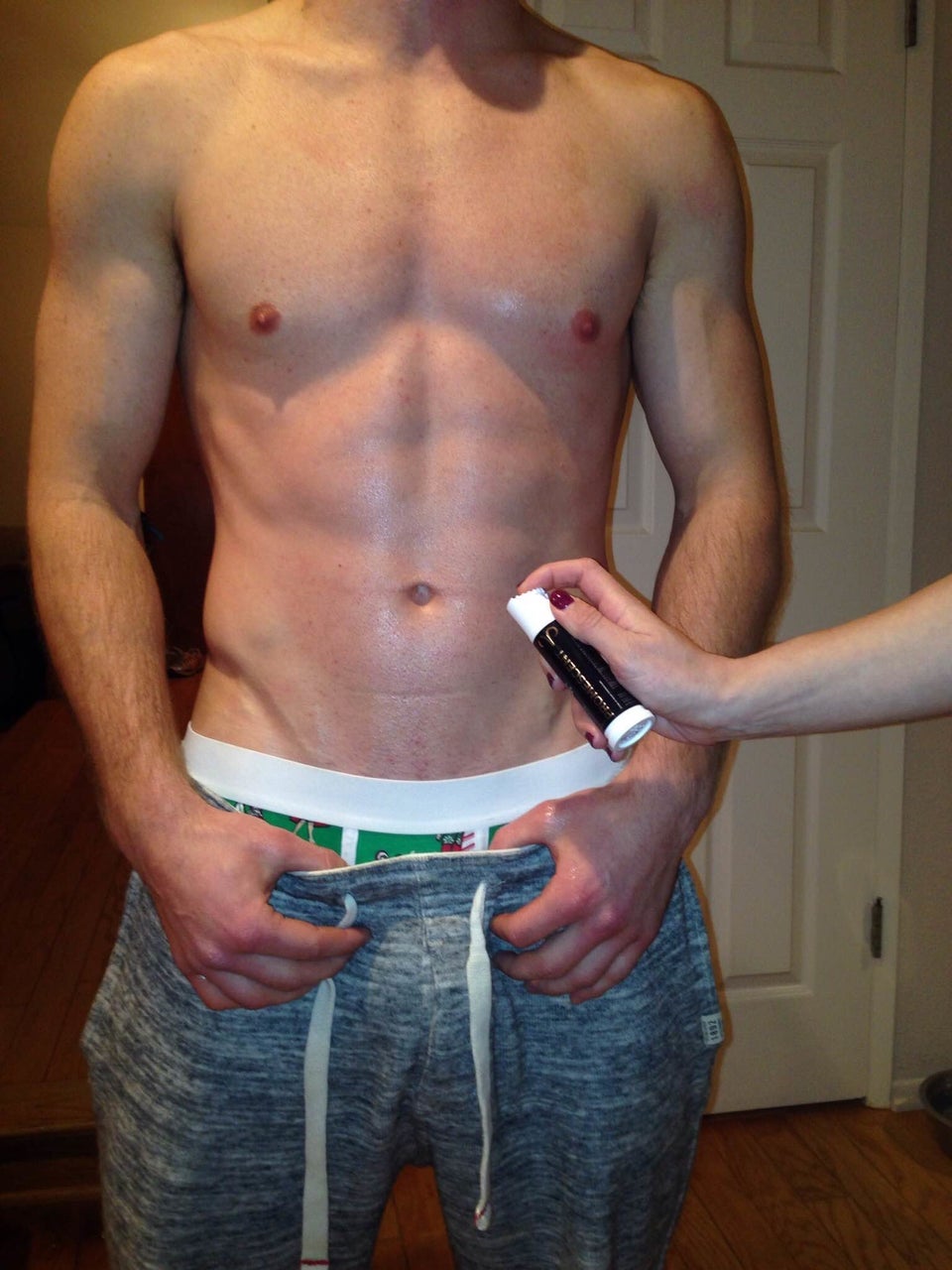 Really Really Intense Sex Toys (NSFW)
Popular in the Community