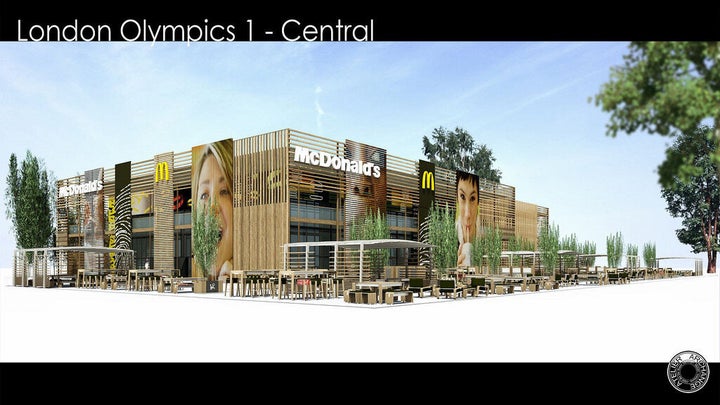 And by big, we mean big. The place is 3,000 square-meters large (that's about 32,292 square feet) and about half the length of a football field. It'll be staffed by 2,000 people, who are estimated to serve more than 50,000 Big Macs and 180,000 servings of French fries. There'll be seating for 1,500 at a time.
For the ninth year in a row, McDonald's is a top-tier sponsor at the Olympics and will be the only branded food in the Olympic Park and Athlete's Village.
This time around, the fast food giant has some high-minded goals to go with the project. The expansive restaurant will be built from recyclable materials, and, since it's inspired by an athletic event, will incorporate a large-scale promotion aimed at making children healthier.
The new campaign, which will be implemented globally, will see "activity toys" included in Happy Meals. The toys will measure how many steps or jumps the user takes in a day and encourages the child to play online Olympics-inspired games. Later, McDonald's will also give out free vouchers for sports sessions.
McDonald's Global Chief Brand Officer, Kevin Newell, spoke with the Chicago Tribune about McDonald's upcoming global push tied to the Olympics. He told the Tribune, "Most people when they talk about children's well-being, they go immediately to the food, but … it's also about education and activity. And the Olympics will set us up very nicely to launch a few things around children's well-being."
Click through the photos below for a glimpse of what the McDonald's Olympic restaurant will look like.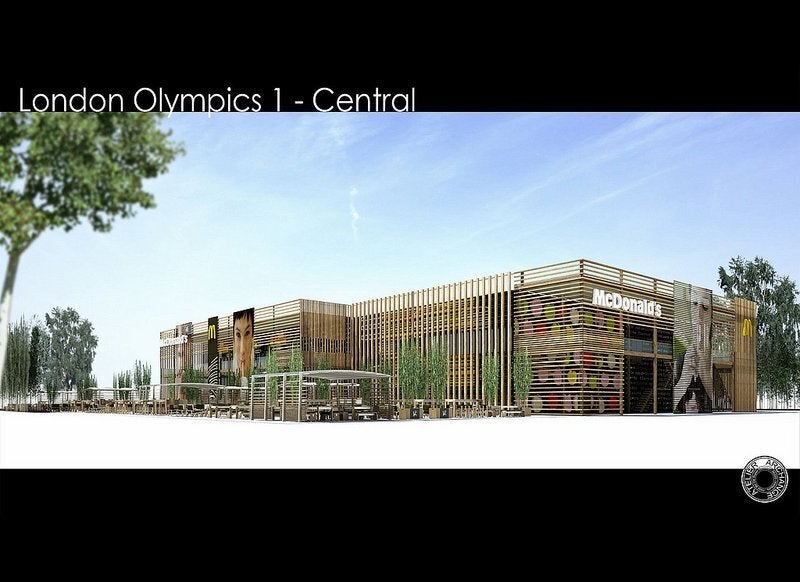 World's Largest McDonald's Coming To London Olympics