Think the world's largest pyramid is in Egypt? Think again.
The Great Pyramid of Cholula was built 2,300 years ago in Mexico. Locals rediscovered the structure in 1910. And while there's still a lot about the pyramid that we don't understand, it's the largest known pyramid in the world today.
At least 400 burial sites for human remains have been discovered inside and around the pyramid, leading experts to believe it was a significant place of worship.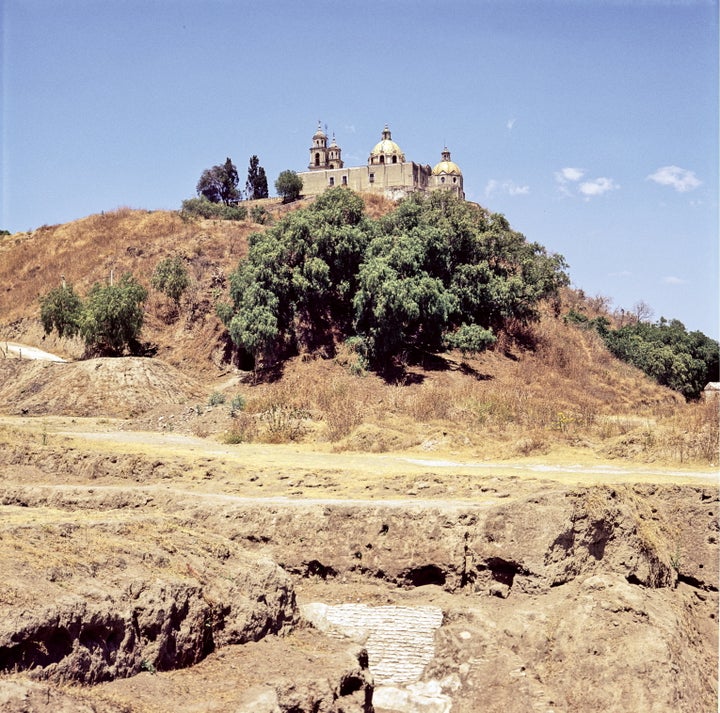 The pyramid has almost twice the volume of the more well-known Great Pyramid of Giza in Egypt. It's also wider and shorter.
Giza is now about 138 meters tall, while Cholula comes in at just 66 meters in height.
Watch the entire video from Tech Insider above to find out more about the ancient structure.
This piece originally appeared on HuffPost Greece and has been translated into English. 
CORRECTION: An earlier version of this story overstated the height of the Great Pyramid of Giza.
REAL LIFE. REAL NEWS. REAL VOICES.
Help us tell more of the stories that matter from voices that too often remain unheard.