The team was headed by Dovilio Nardi, whose previous endeavors have involved forming an Italian pizza chain that catered toward customers with celiac disease. The event was organized by Dr. Schar, a company that produces gluten-free food.
The pie contained 19,800 pounds of flour, 10,000 pounds of tomato sauce, 8,800 pounds of mozzarella cheese, 1,488 pounds of margarine, 551 pounds of rock salt, 220 pounds of lettuce and 55 pounds of vinegar. It weighed 51,257 pounds.
The process of baking such a massive pizza is as arduous as it sounds. The five chefs spent over 48 hours baking the dough in over 5,000 batches. Their efforts paid off when the team broke the previous record, set in 1990 by Norwood Pick'n Pay hypermarket in South Africa. The former record holders' pizza was made with gluten, and measured 122 feet in diameter. Related
Before You Go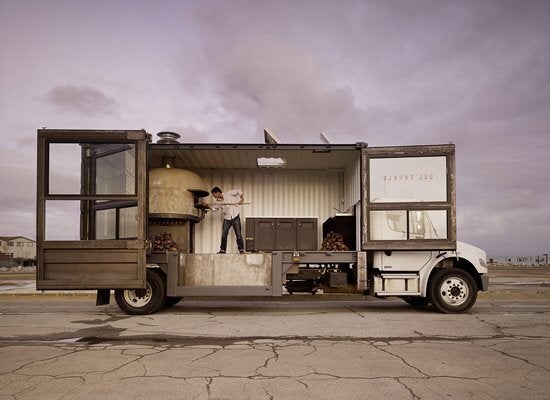 Best Pizza Places