The world's longest suspension bridge--Aizhai--opened in China on March 31.
The bridge connects two cities--Chongqing Municipality to Changsha city--and runs a whopping 3,858 feet, and uses 2 tunnels, according to The Daily News.
Travel time between the two cities, which used to be several days, has been cut to only eight hours. Construction on the bridge took 4 years, The Guardian notes, and cuts travel time over the Dehang Grand Canyon from 30 minutes to 1. The speed limit on the bridge is 80 kilometers (roughly 50 mph), according to China Daily.
CORRECTION: A previous version of this article initially stated that the Aizai bridge is the "world's longest" suspension bridge. It is the longest tunnel-to-tunnel suspension bridge.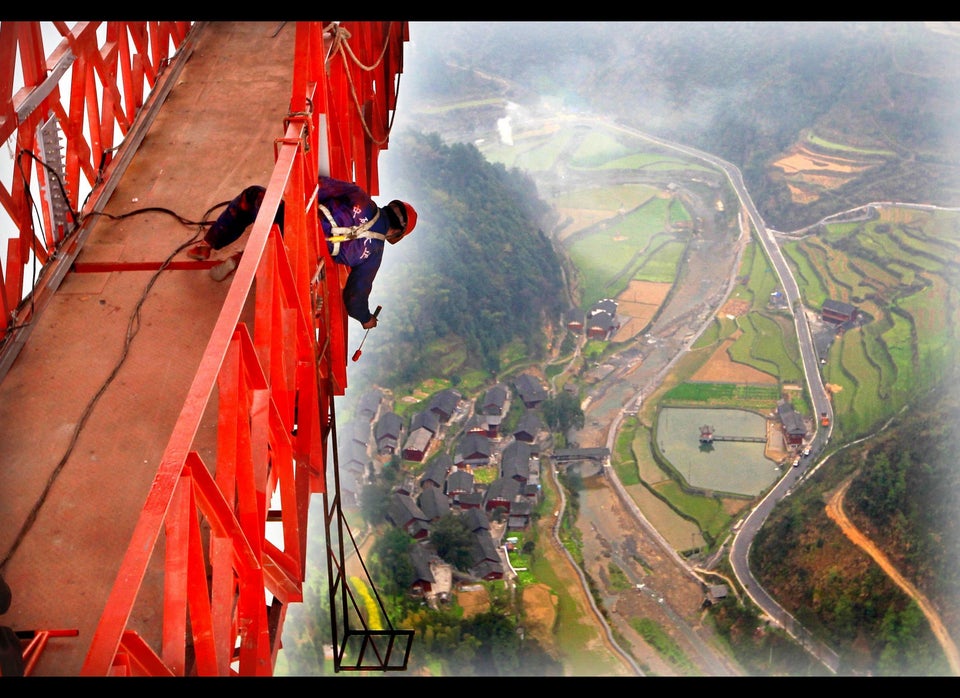 World's Largest Valley Suspension Bridge