We've all seen wedding day meltdowns, when things just don't go exactly the way the bride and groom plan. The stakes are raised slightly, however, when everyone in the wedding party is wearing a snorkel.
A world record attempt for largest ever underwater wedding fizzled as the number of participating fell far short of the 262 needed to break the record.
On July 17, dive instructor Alberto Dal Lago, 41, and real estate agent Karla Ysunza, 43, decided to take the big plunge in Playa del Carmen, Mexico in order to express their love both for each other and the ocean.
But despite their best attempts to rustle up enough divers -- even offering an open invitation to any diver in the area -- only 205 showed up.
But while the wedding didn't set a world record, the couple is still happy about how the event turned out
"I'm thrilled to have married Alberto in such a remarkable underwater setting where we first met and fell in love," Ysunza told HuffPost Weird News.
"Although I am disappointed we did not break the world record I am pleased and honored that over 200 divers from our community have shown their support for us and our wedding has brought attention to an important cause close to Alberto and I: the preservation of marine life, in particular the bull sharks."

Ysunza and Dal Lago say they have bull sharks to credit for bringing them together. Dal Lago is the scuba diver instructor at a hotel in Playa Del Carmen and he met Ysunza while she was swimming near a group of the creatures.
The connection was pretty immediate, according to Ysunza, who spends her time out of the water working in real estate and takes care of her kids from an earlier relationship. She said Dal Lago popped the question hours after they met.
"It actually happened the first night we met, at a bar," she recalled. "We were talking about everything and suddenly he kneeled and said to me, 'You are the woman of my dreams that I have been searching for. Will you marry me?'"
But pulling off the wedding of their dreams -- not to mention the world record attempt -- was harder to achieve: Dal Lago insisted they do it underwater, which required Ysunza to learn to dive.
"I knew that she didn't know how to dive, so I told her that the only way would be diving," he said. "So she learned how to dive and loved it! Besides, the fact that we both love the ocean and the sharks made us dream of a wedding underwater surrounded by sharks."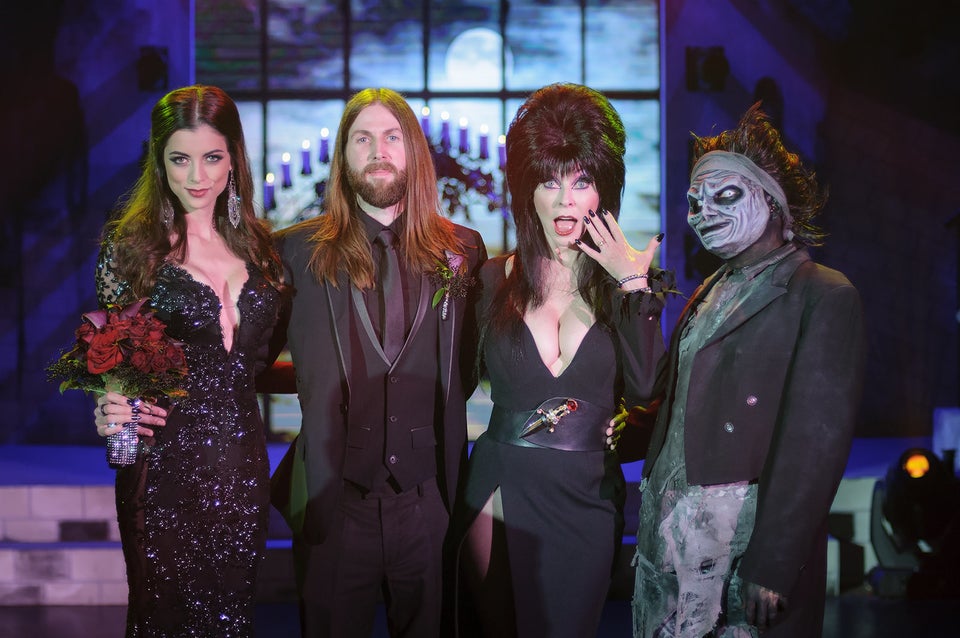 Wacky Weddings and Proposals
Related
Popular in the Community