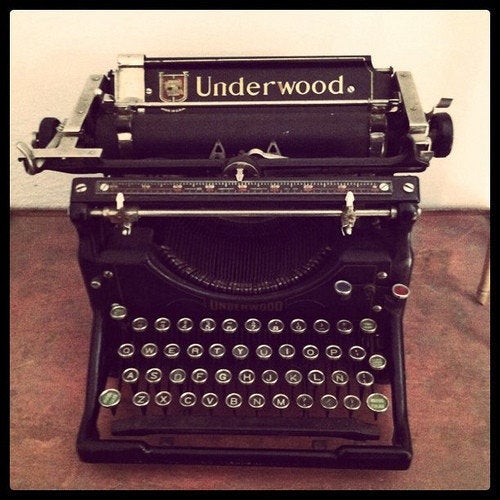 UPDATE: Contrary to previous accounts, it seems that the typewriters are still rolling off of assembly lines. According to an interview Minyanville conducted with an employee at Swintec, a typewriter maker, the company is still making the devices.
However, as ubiquitous as iPads (and, to a lesser extent, Xooms and PlayBooks) may be, the typewriter is "far from dead," Ed Michael, General Manager of Sales at Moonachie, NJ-based Swintec, tells us. And he adds [Godrej] and Boyce is far from the last company in the world making the machines.

"We have manufacturers making typewriters for us in China, Japan, Indonesia," Michael says.

--
It's the end of the line for typewriters: the last standing typewriter factory in the world, Godrej and Boyce, is closing its plant in Mumbai, India.
Just several hundred typewriters, most of which are Arabic language models, remain.
According to the Daily Mail, "Although typewriters became obsolete years ago in the west, they were still common in India - until recently. Demand for the machines has sunk in the last ten years as consumers switch to computers." The devices had been a status symbol in India, notes the Business Standard.

Typewriter sales have plummeted in the past several years: the company sold less than 800 machines in 2010, down from the 50,000 it produced every year in the 1990s.
"From the early 2000s onwards, computers started dominating. All the manufacturers of office typewriters stopped production, except us," general manager Millind Dukle told the Business Standard. "We are not getting many orders now. But this might be the last chance for typewriter lovers. Now, our primary market is among the defense agencies, courts and government offices."
Another one of Godrej and Boyce's typewriter plants in Shirwal was shut down recently and is now used as a refrigerator manufacturing unit.
Related
Popular in the Community