Imagine this: You're craving Arby's and decide to order some curly fries. All of a sudden, you discover a NEW WORLD RECORD.
Kim Medford, an Arby's customer in Asheville, N.C., asked a co-worker to pick up a couple of sandwiches and large fries. As Medford started eating her lunch, she realized that her order had one really large fry. So, Medford decided to measure it. Thirty-eight inches later, Medford realized she may have one special spud. The current world record for the longest curly fry is 34 inches, she learned, and it is held by two men from Buffalo, N.Y.
Medford passed the story and photo along to Arby's, who passed them to HuffPost. "Right now, I'm looking into submitting the fry into the World Record Academy," said Medford through an Arby's PR rep. "This experience has been 'fry-tastic' and I'm excited about the opportunity to share my story."
In an email to HuffPost, an Arby's spokeswoman said the restaurant chain does have a standard "cut size" for its curly fries, but not for the length. "Typically, the packaging, transportation and cooking process naturally breaks up the fries into smaller pieces, but not always," the spokeswoman said.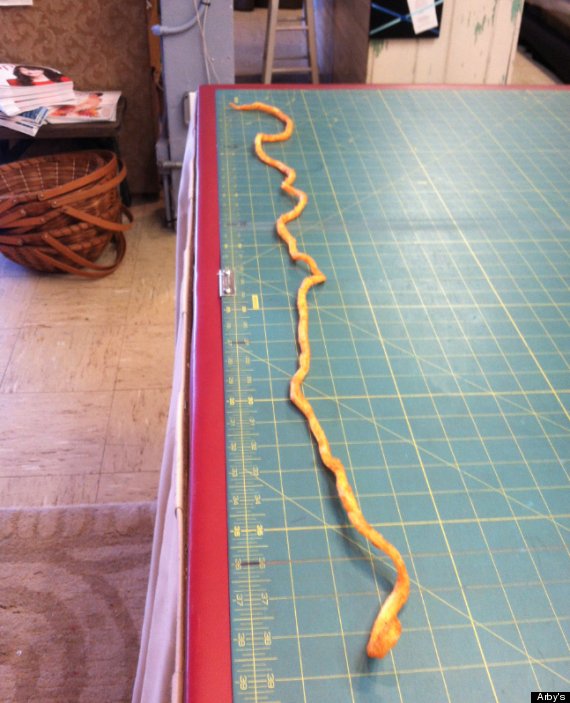 Related
Popular in the Community