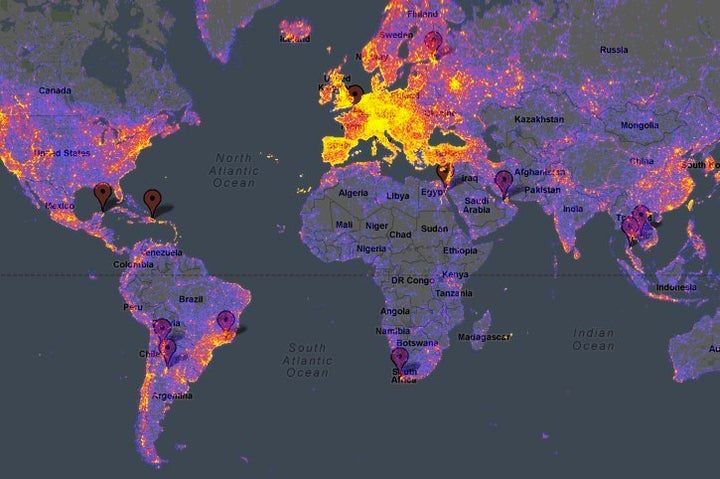 Bluemoon, an Estonian tech firm, has figured out a way to use the photo-sharing service Panoramio to find out where people are traveling to or, at least, where they are tagging their photos.
Yellow indicates high "touristiness" (as they call it), red equals medium touristiness, and blue shows low touristiness. Areas that have no photos on Panoramio are grey.
The map shows, predictably, that the eastern seaboard of the U.S. and much of Europe is heavily-touristed. Great swathes of Canada and Africa are grey.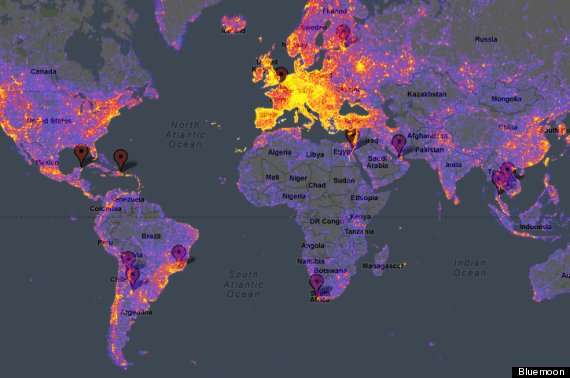 Similarly, Bluemoon looked at what they call "the most interesting remote places" to see where people don't seem to be going. It's essentially a negative of the previous map. The touristy areas are in red (for instance, the Greek islands); extremely non-touristy places where you are unlikely to meet fellow tourists -- the example they give is the Amazon basin -- are in green; yellow is shaded as such to show the in-between areas and grey shows places that have no Panoramio photos or are highly-populated.
Better head to Chad soon, before it loses its local charm.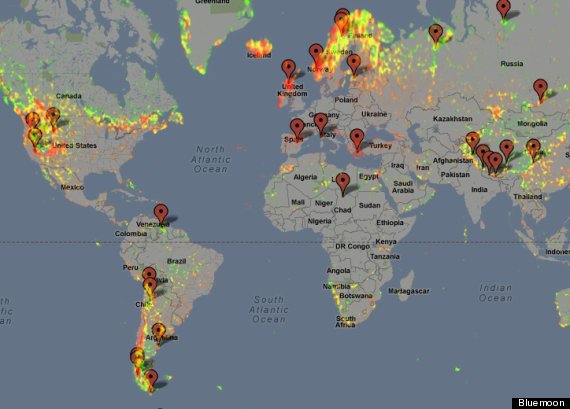 Do you think these maps accurately reflect world tourism (albeit a microcosm of it)? Leave it in comments.