For nearly 500 years, the emperors living within Beijing's opulent Forbidden City dictated who could enter and leave. Well, the gates have opened, and tourists are pouring in to see it all for themselves. Attendance is up by 2.5 million since 2010.
Where we choose to spend our vacation time says a lot about what we value. Despite--or perhaps because of--what the World Tourism Organization (UNWTO) calls "global economic challenges," more travelers are hitting the road than ever. International tourist arrivals increased by 5 percent in 2013, according to the UNWTO. That translates to a record of more than one billion trips. With its population of 1.36 billion, China became the second-largest exporter of tourists. Russia, now the fifth-largest outbound market, increased travel spending by 26 percent.
Many inspiring and iconic places can't quite keep up. The Smithsonian National Air and Space Museum narrowly missed the top 50, as did the British Museum in London (6.7 million), the Metropolitan Museum of Art in New York (6.3 million), and the Roman Colosseum and Forum (5.1 million each). The Berlin Wall Memorial Site logged only 500,000 visitors in 2013, though extra crowds are arriving in November 2014 for the 25th anniversary of its fall.
So what is the most-visited tourist attraction in the world? And can 91 million people be wrong? Read on to see the results--and an explanation of our methods for calculating it all.
By Kate Appleton, Rich Beattie, Adrien Glover, Lyndsey Matthews, April Orcutt, Joshua Pramis, Ann Shields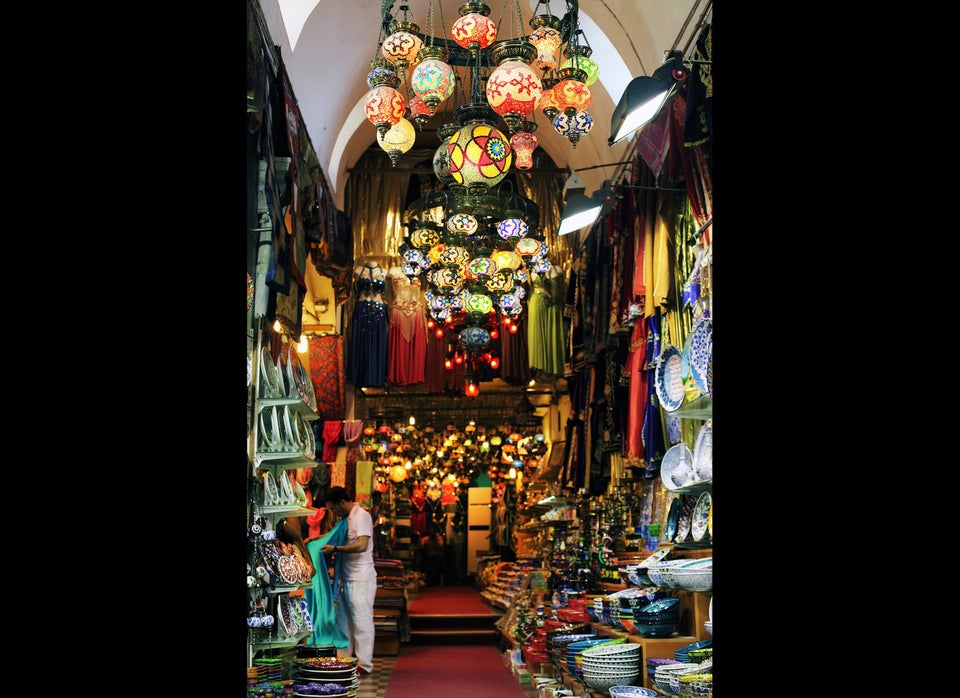 World's Most-Visited Tourist Attractions