The world's oldest living cat, a feline named Tiffany Two, died last month at the age of 27 years, two months and nine days old.
Voorhees bought the cat for $10 in 1988, and named her in honor of her first cat, Tiffany One, who was also a tortoiseshell.
In the late 1990s, Tiffany Two burned through her proverbial "nine lives" when Voorhees moved into a new house. The cat got lost in an unfamiliar neighborhood and disappeared for more than two years. After the prolonged absence, she showed up again one day, meowing on Voorhees' doorstep.
Though 27 years is a remarkable age, Tiffany Two was still quite a few years shy of the record for "oldest cat ever." That honor goes to a cat by the name of Creme Puff, who died in August 2005 at the wise old age of 38 years and three days.
Related
Before You Go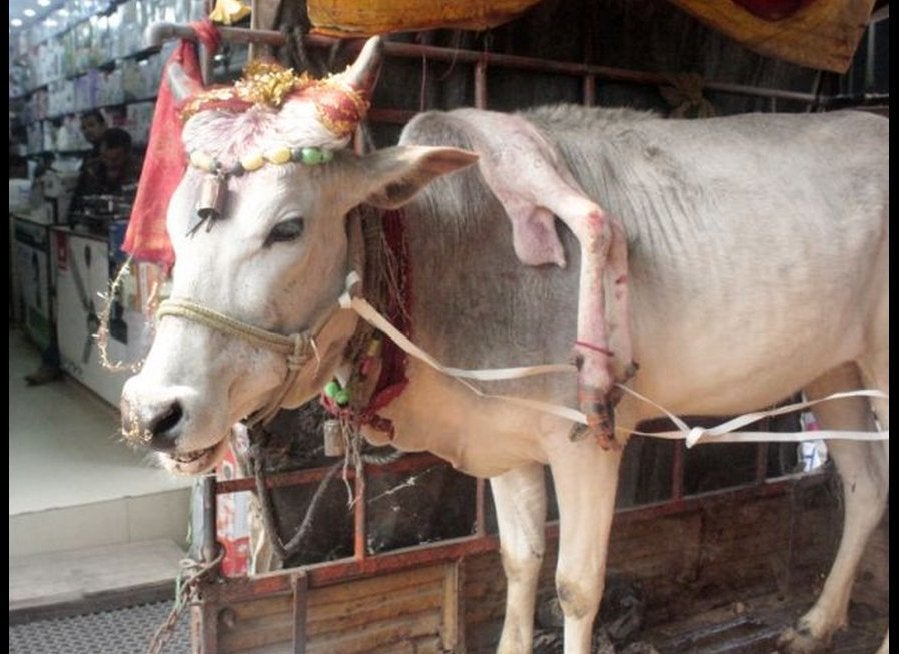 Two-headed animals and other bizarre creatures
Popular in the Community