We've heard of freezing sperm, but this is taking it to the next level.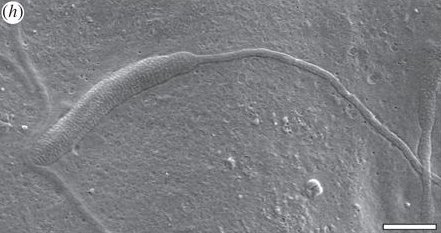 The egg case came from a worm that belongs to the class Clitellata, but scientists aren't sure of the species.
Benjamin Bomfleur, lead author of the paper, told Nature.com that the sperm has characteristics similar to that of crayfish worms, but since those worms have only been found in the Northern Hemisphere, it seems unlikely it's the same animal.
"It could be an extinct relative with similar types of sperm," Bomfleur said.
The old sperm is more than just a quirky curiosity. Studying the structure of sperm cells helps scientists figure out evolutionary relationships between different worm species, according to Nature.
Related
Popular in the Community