Nov. 17 is a big day in the lives of Paulo Gabriel da Silva Barros and Katyucia Lie Hoshino Barros.
Both Paulo, 31, and Katyucia, 28, have dwarfism. He is 35.54 inches tall; she is 35.88 inches.
With a combined height of 71.42 inches, they beat out previous record holders, fellow Brazilians Douglas Maistre Breger da Silva and Claudia Pereira Rocha, who were 35.4 inches and 36.6 inches respectively.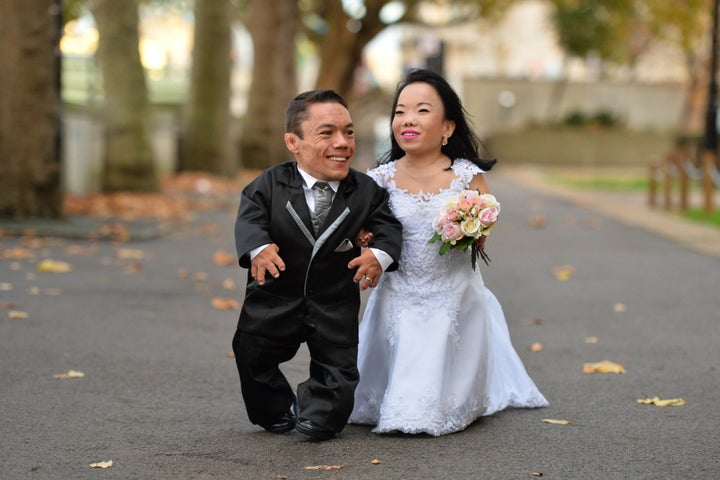 The Barros' have long wanted the shortest couple honor. But they had to be officially married in order to get recognition.
The couple released a statement via Guinness World Records:
"We are so happy to be a part of Guinness World Records Day and to have our unique record celebrated. We hope our new record will encourage the world to look past the physical differences in others and understand all people should be treated equally."
Guinness World Records Day is an annual event when the company encourages people to set as many records as possible.
Some of the weirder records that were either set or broken include:
Highest Dunk Of A Biscuit By A Bungee Jumper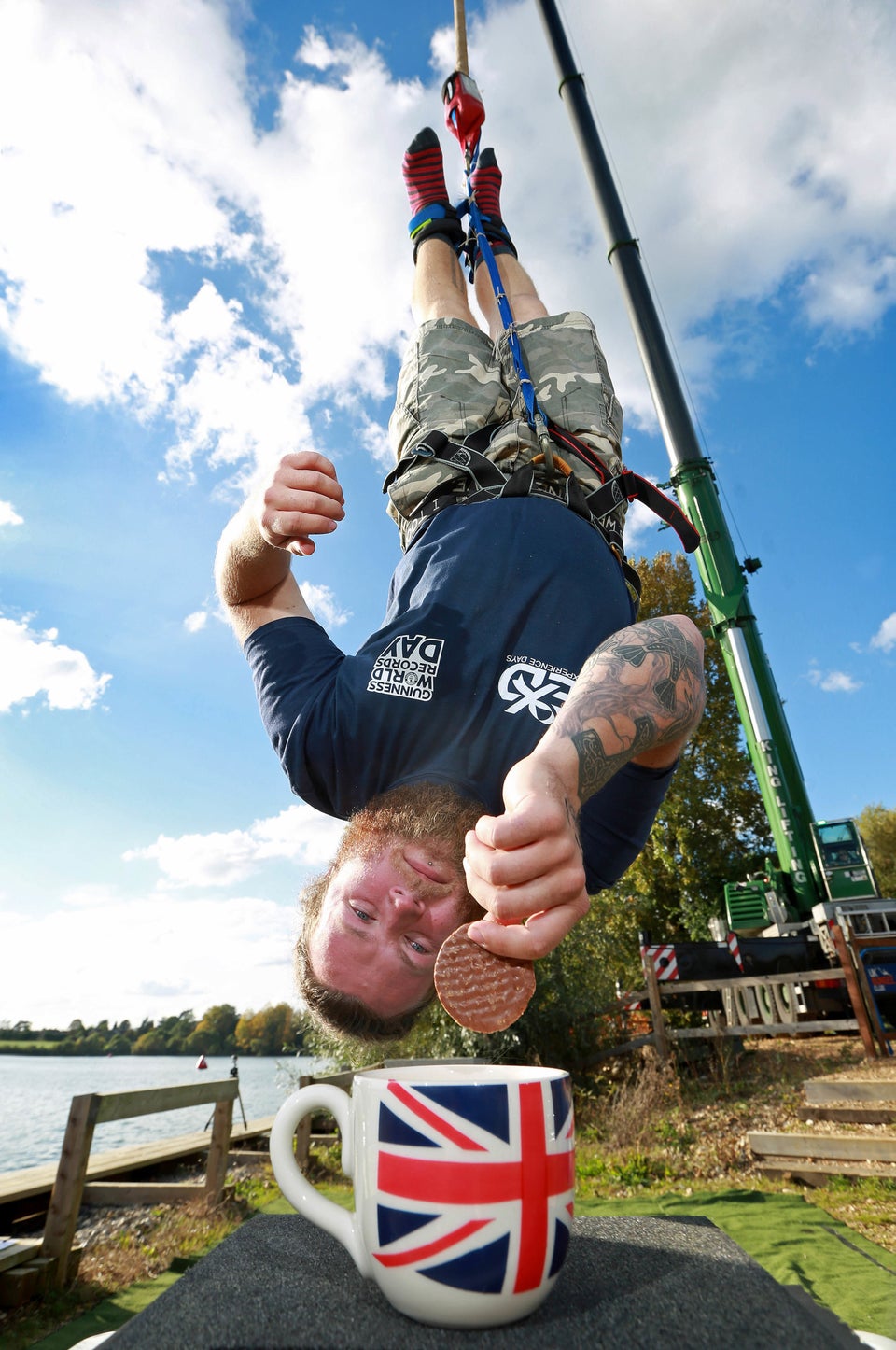 Most Flowers Picked Up With The Mouth In A Contortion Backbend In One Minute,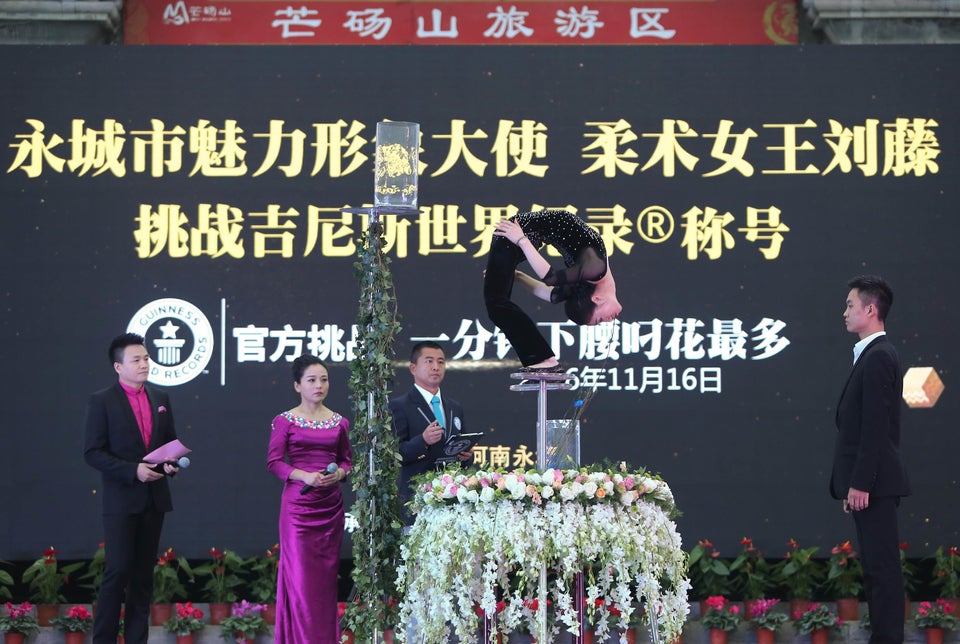 Largest Human Jigsaw Puzzle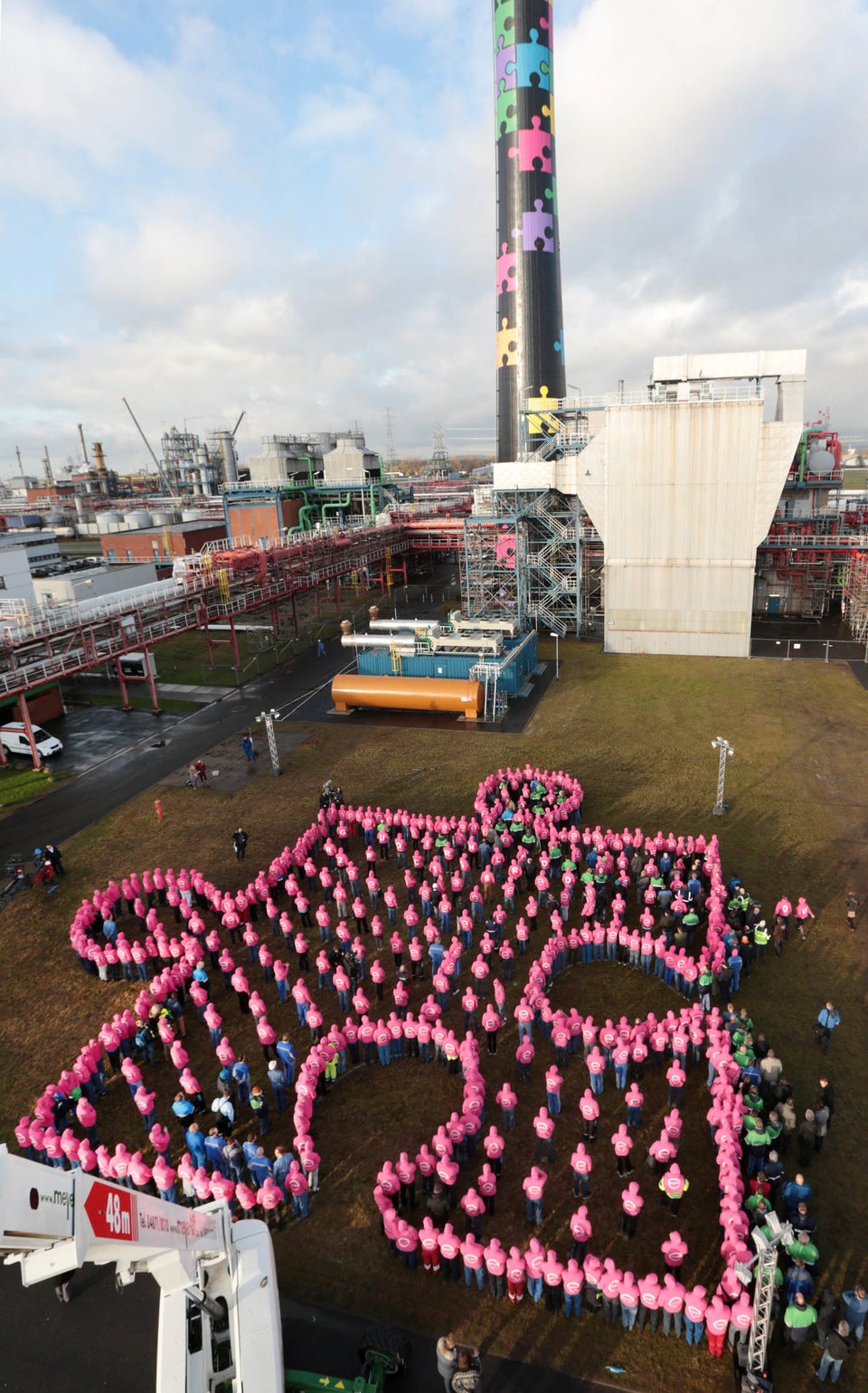 Largest Light Bulb Display In An Indoor Venue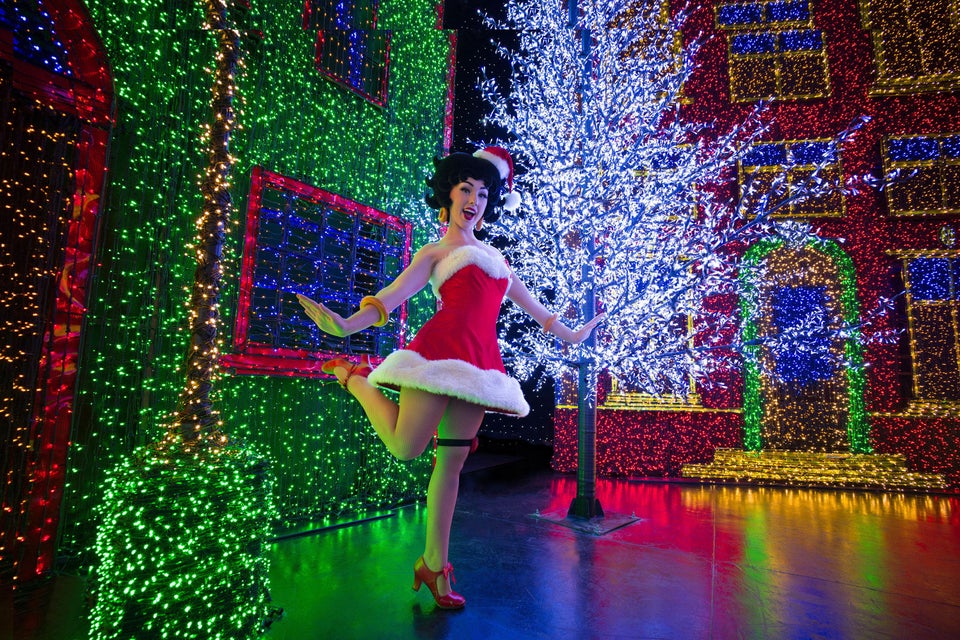 Most Rings Placed On A Target By A Parrot In One Minute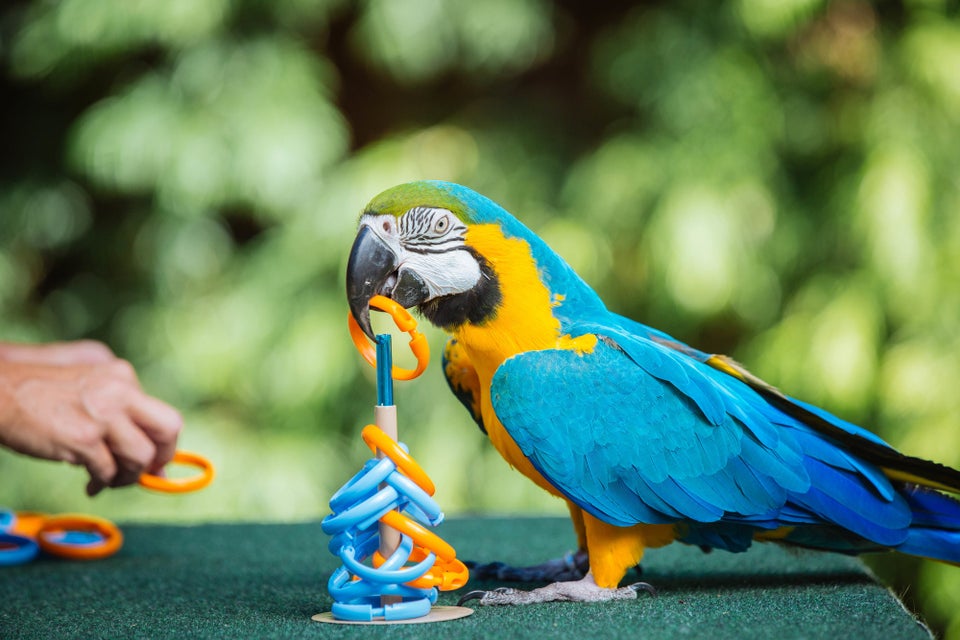 Most Magic Tricks Done In A Skydive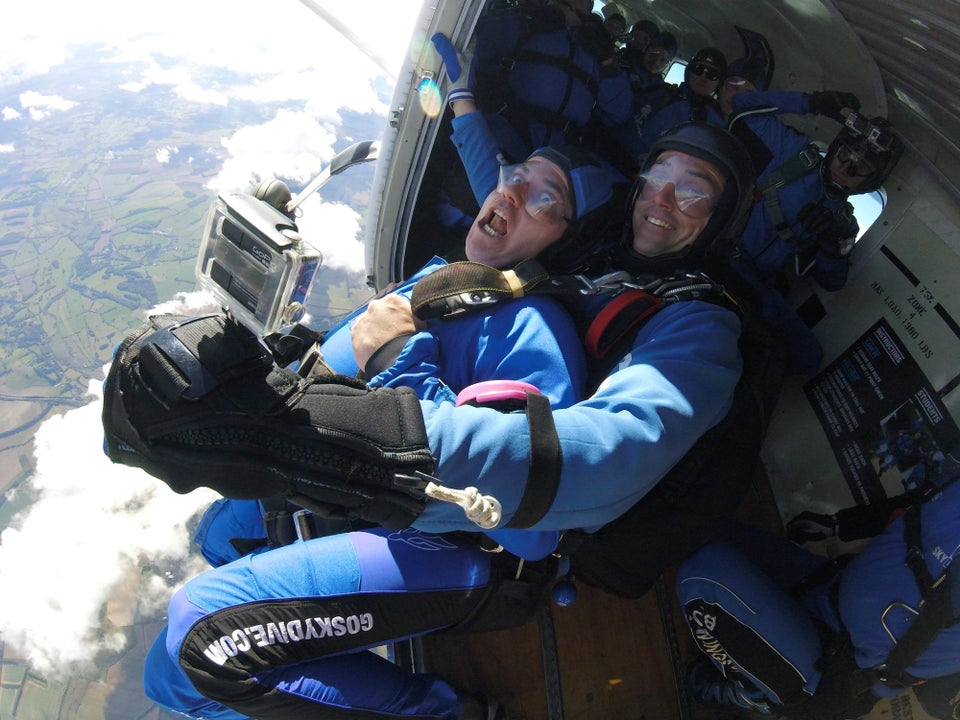 Most Traffic Cones Balanced On A Chin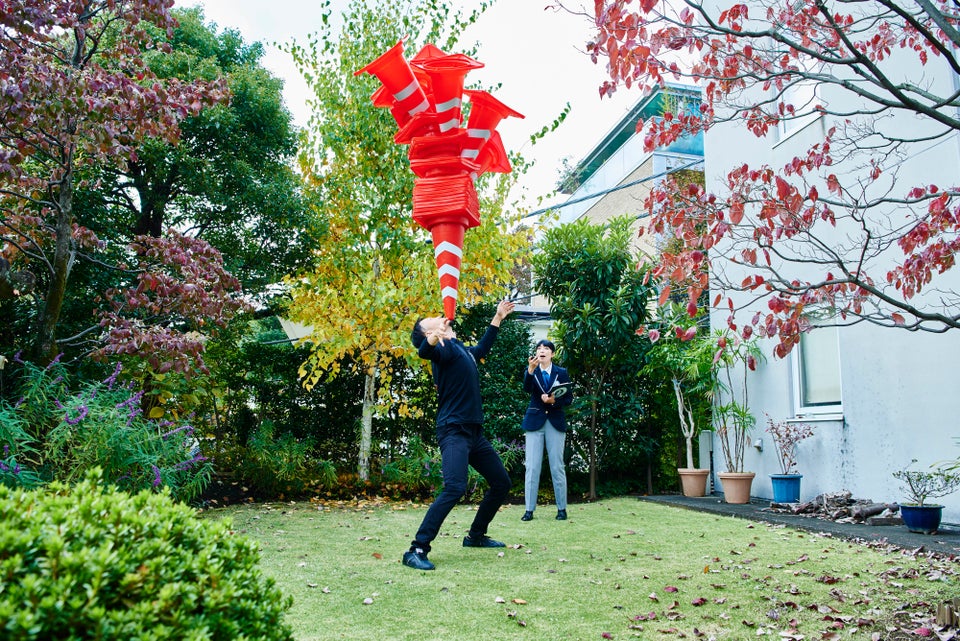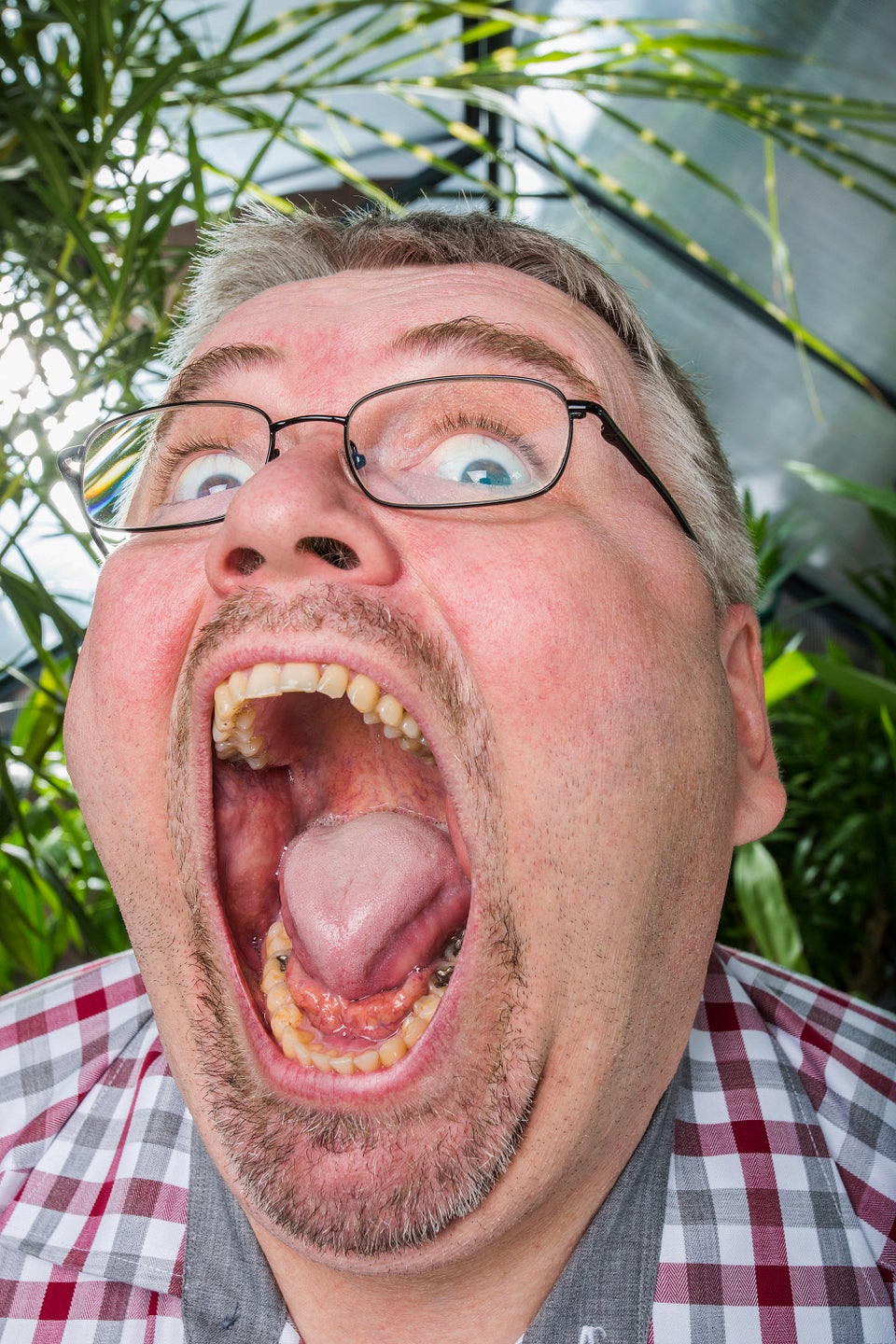 Guinness World Records 2017 Edition
Popular in the Community