It's déjà vu for a Colombian man who has just been declared the world's shortest man.
Later that year, Khagendra Thapa Magar of Nepal, who stood 2 feet, 2.41 inches tall became the new record holder. He later lost the title to a fellow Nepal citizen: 1-foot-9.5-inch Chandra Bahadur Dangi.
Both of those men have since died so the title is now passed once again to Hernández.
Meanwhile, 1-foot-11.6-inch Junrey Balawing of the Philippines remains the shortest non-mobile man.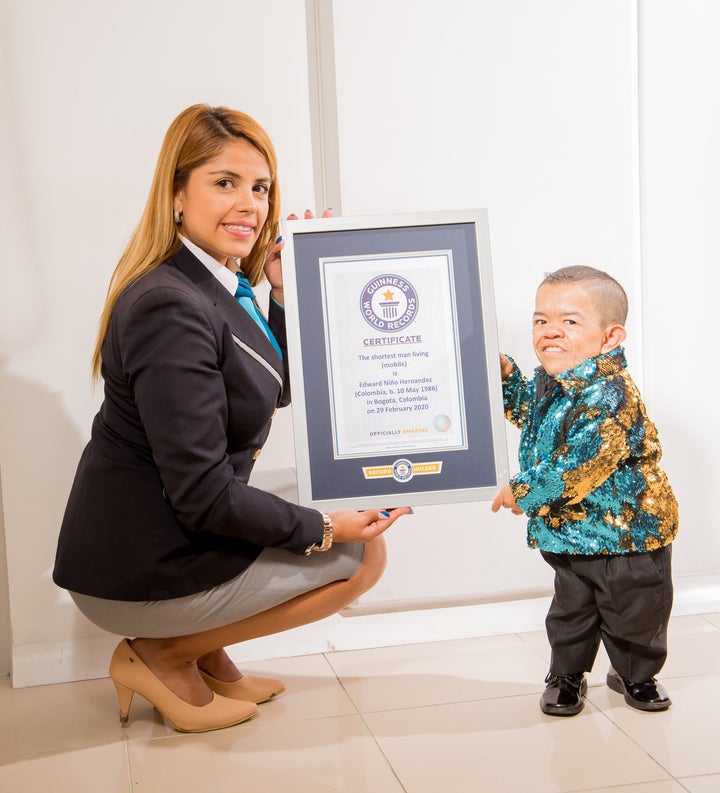 Hernández received his second "shortest man" certificate at a medical clinic in his home city before social distancing guidelines were implemented, according to a Guinness World Records release.
Although his short stature made him a world record holder, he said his big smile was his real secret weapon.
"I use my smile to conquer the world! I always share my big smile with everyone; that's my charm. I can achieve everything I propose to myself," Hernández said in the release. "Everything is possible. … Size and height don't matter! I want people to meet who I truly am: small in size, big in heart!"
Popular in the Community