The world's smallest book isn't one you can buy in a bookstore. In fact, if it were in a bookstore, you wouldn't notice because it's an illustrated story written on 30 pages that, together, would fit on the width of a human hair.
In fact it's so tiny (70 micrometers by 100 micrometers), you can't even see it with a microscope.
Robert Chaplin is now trying to raise funds on Kickstarter to create "a large print version for people without a scanning electron microscope." If you pledge $10,000 or more, you get a copy of the original microchip, containing the tiny tablets of the book.
See the remarkable video above to get a sense of how tiny the book is, and below for some of the pages, including one never before published, of this surprisingly beautiful tiny book: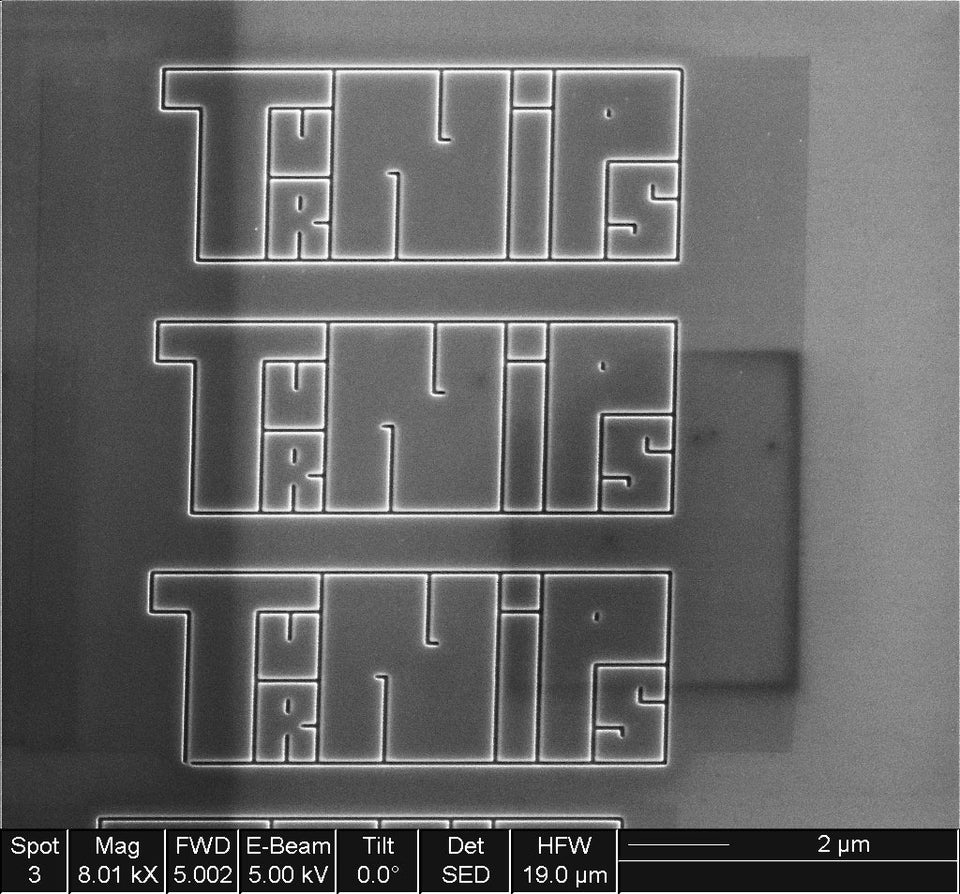 The World's Smallest Book
Related
Popular in the Community