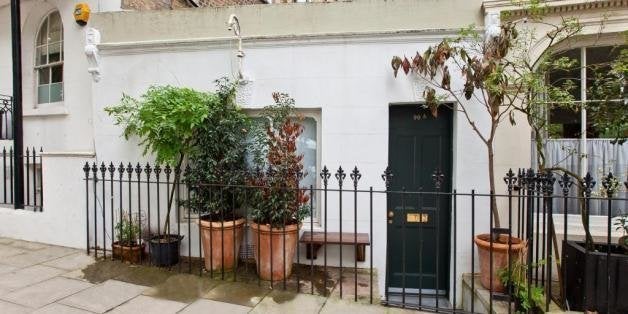 By tiny home standards, 188-square-feet is rather spacious. And yet, the property at Richmond Avenue, Islington, London N1 is still considered the world's smallest.
According to The Guardian, the "house" in Barnsbury -- a highly sought-after neighborhood in London -- is actually just one room, and it requires the owner to walk on a kitchen work surface to get to the bedroom.
But the home's square footage isn't the only number to give us pause. The listing price -- roughly $450,000 -- is higher than the average UK home, The Guardian writes, and certainly higher-priced than most of the tiny homes on this side of the Atlantic (which cost about $23,000 on average.)
"This property is very expensive, though you would probably see comparable prices in New York City, Seattle, and Los Angeles," says Kent Griswold of Tiny House Blog. "The average person interested in a tiny house would not even look at this because of the high price," he adds, alluding to a tenet of the tiny house movement that favors paring down and reducing debt.
Nevertheless, the home's real estate agent told The Guardian that the property received two calls just one day after it hit the market; listing site Zoopla said in an email to The Huffington Post that it's had over 136,000 views since the property was posted on September 4. Would you consider it? Take a look at the photos below.
Nevermind its short stature, this home's got loads of charm*.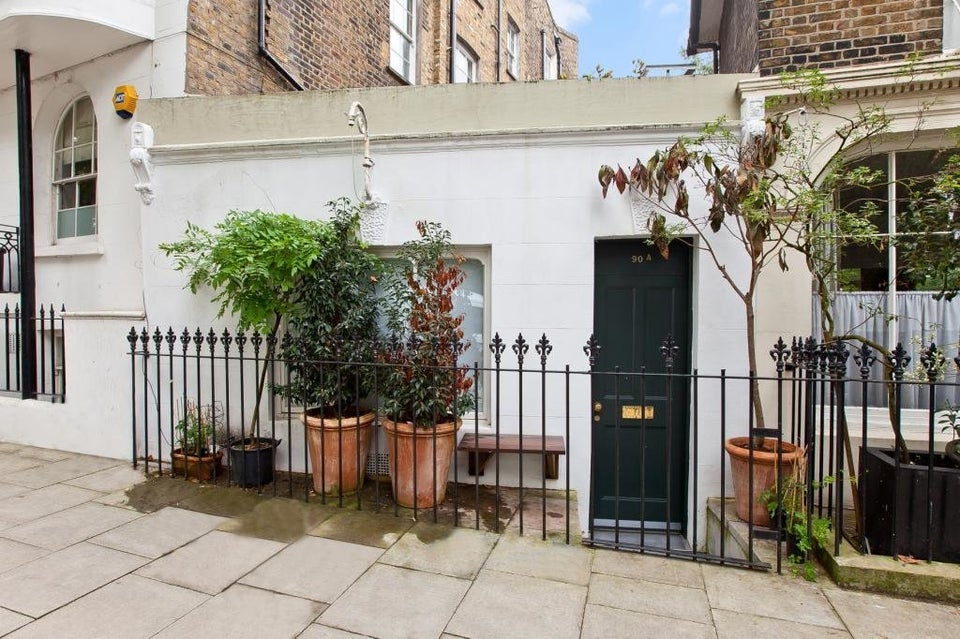 *Charm (noun): A real estate code word to denote extremely tiny living quarters.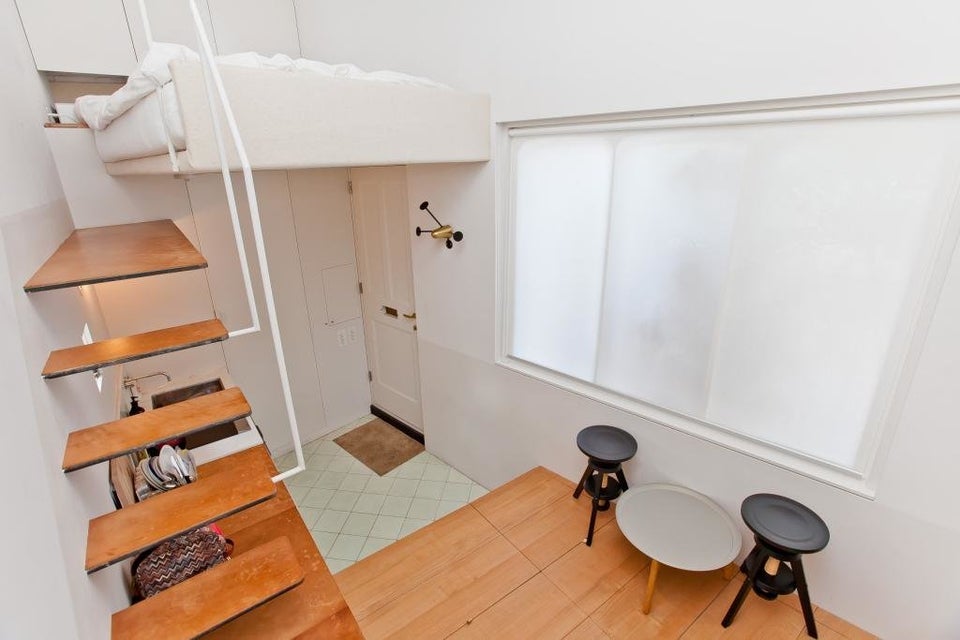 The airy interior paint does open up the space a bit.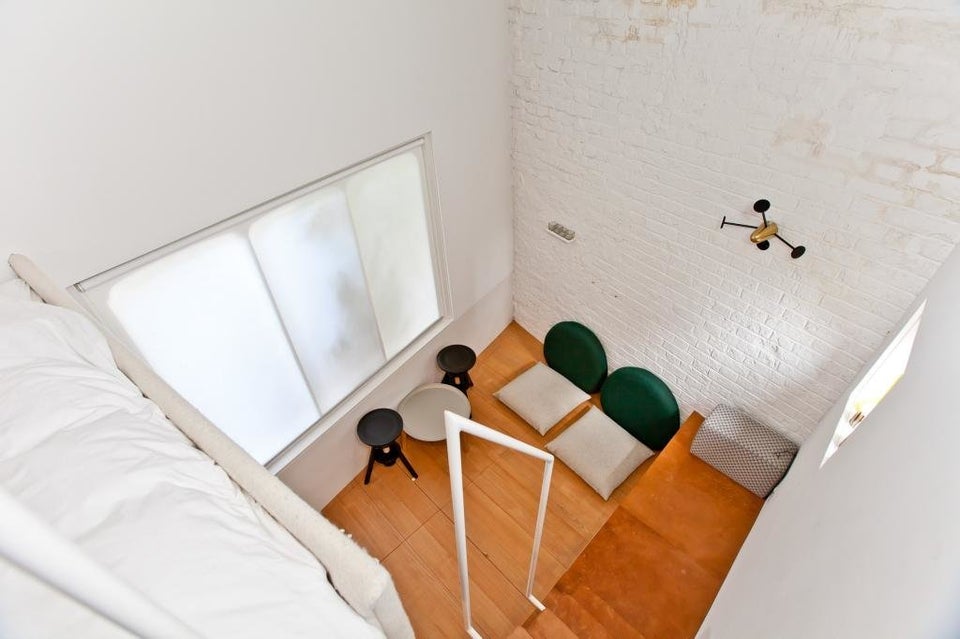 Maybe if we look at it from a different angle, it'll appear larger?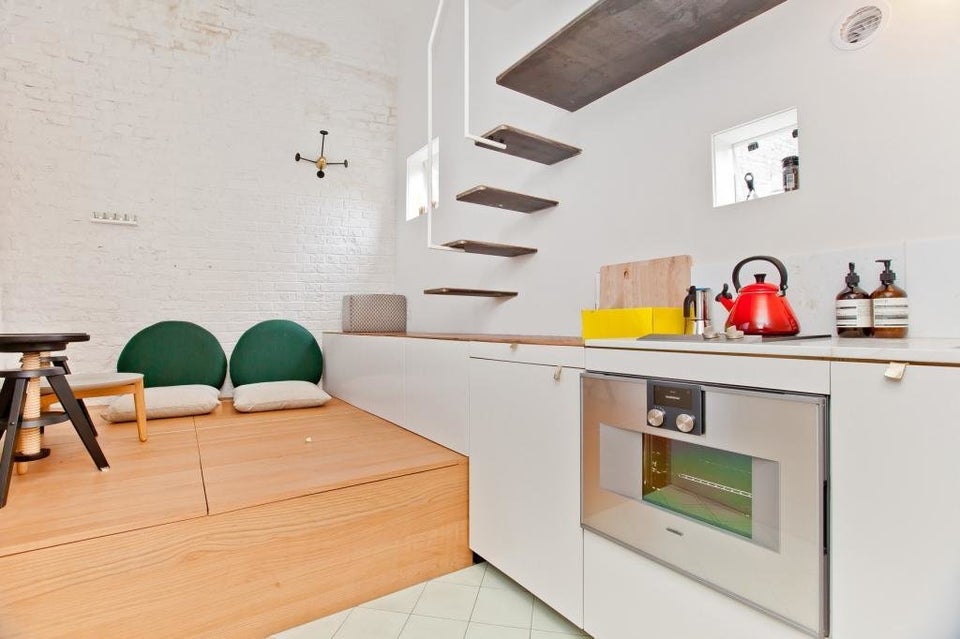 Nope. Still tiny.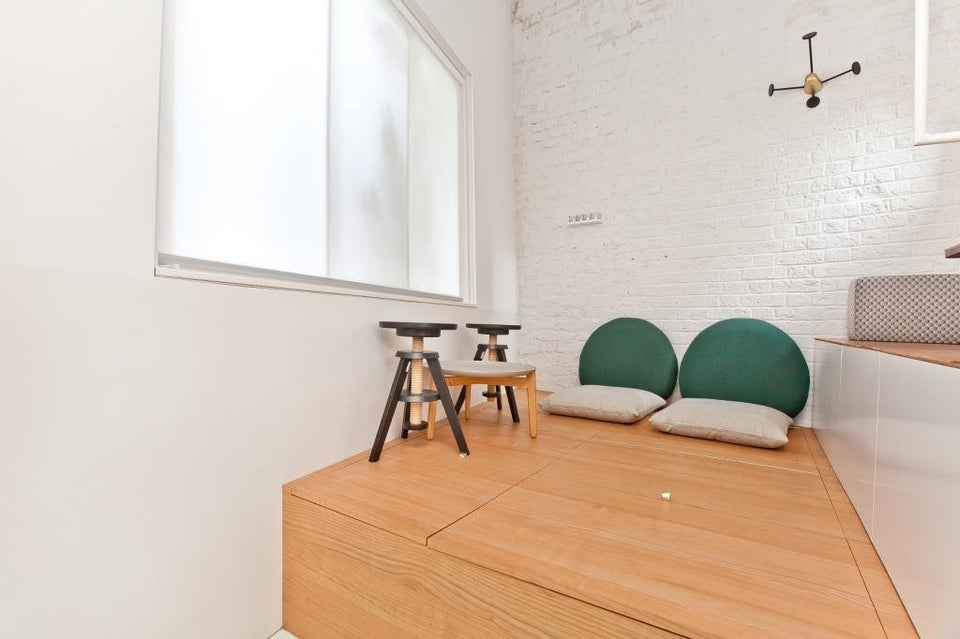 But there is, at least, a full-size bed.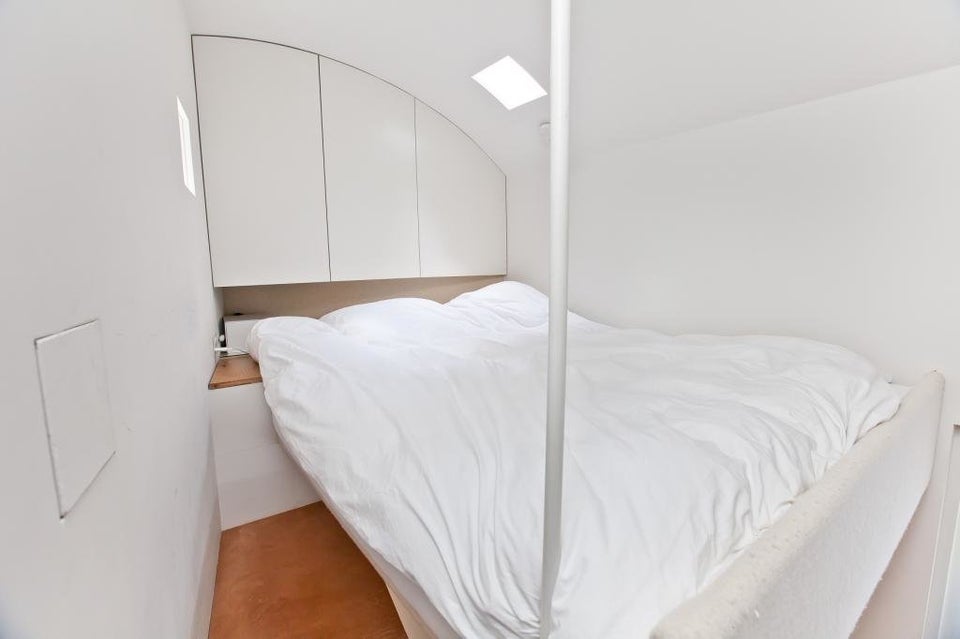 The shower, er, toilet, er, shower-toilet? Well, that's another story.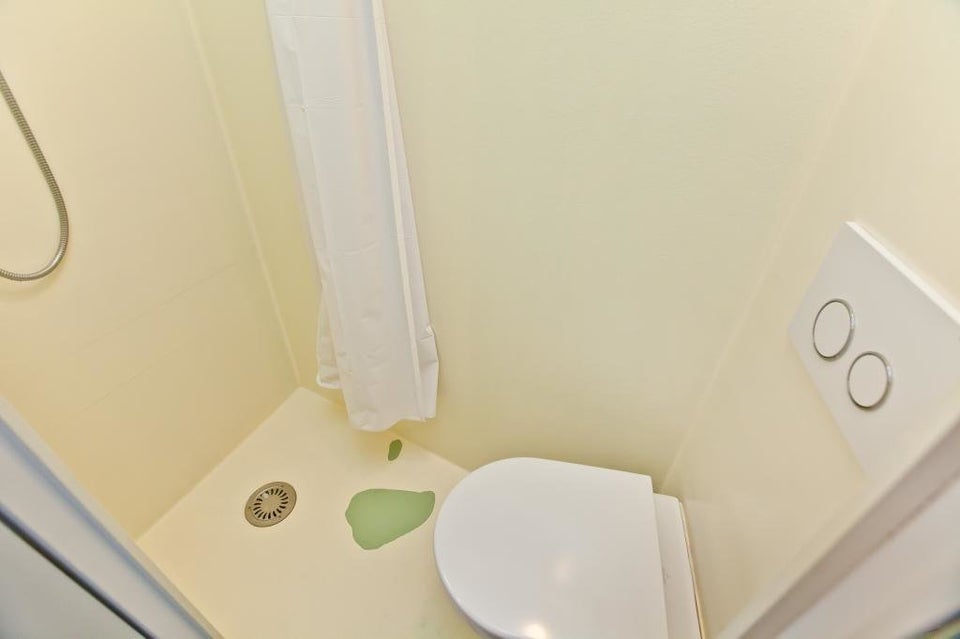 Related
Before You Go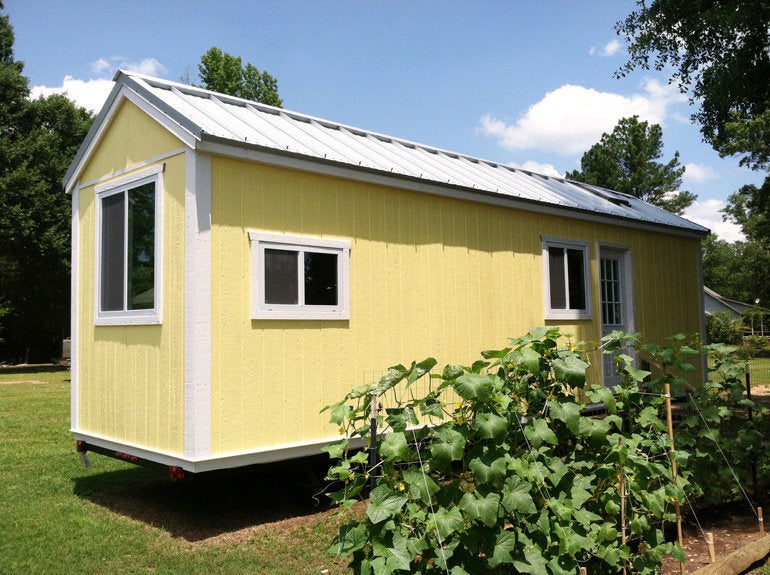 20 Of The Tiniest Homes In The World