It's big news when Guinness World Records declares someone is the world's smallest -- no matter if it's the smallest woman, smallest man or smallest mom.
But while being the shortest person in a category is a big deal for record-keepers, size isn't the only thing that matters to the record-setters.
For instance, Jhoti Amge, 18, of Nagpur, India, who, at 24.7 inches, was recently named world's smallest woman, but her main focus in life is pursuing a love of fashion by customizing her own clothes and jewelry, and working towards her goal of being an actress in Bollywood films.
Check out this gallery to see other little people with big dreams, as well as our collection of videos.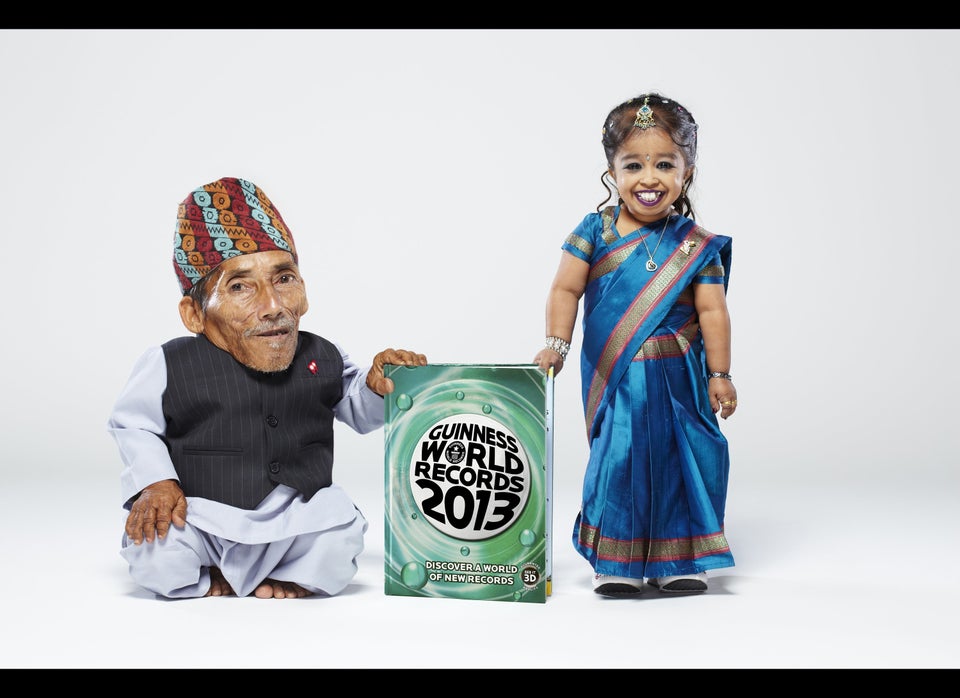 World's Smallest People Have Big Dreams
Related
Popular in the Community