She's gone from world's smallest woman to world's smallest election campaigner.
Eighteen-year-old Jyoti Amge -- who at 2 feet tall is the world's shortest woman -- showed big political ambitions this week when she announced her support for candidates of the right wing Maharashtra Navnirman Sena party in Mumbai, India, the Daily Mail reported.
The endorsement comes just in time for Mumbai's upcoming civic election.
Of course, Amge's celebrity status in the country makes her endorsement a major spectacle. Crowds gathered and gawked as a 7-feet-1-inch look-alike of WWE wrestler "Great Khali" lifted Amge above his head, shown in pictures posted by The Sun.
Amge smiled and waved, but told the Daily Mail that she didn't want her recognizable name to detract from her interest in local politics.
"One of the problems with being famous is people mob you wherever you go," she said. "Many of them ask very irritating questions. If I were not the shortest woman in the world, I would not have become famous."
The tiny woman held the Guinness World Record for world's shortest teenager until she turned 18 in December and took on her new title. She weighs just 12 pounds and won't grow any more in height due to an extreme case of achondroplasia, a form of dwarfism, Guinness told the paper.
The Maharashtra Navnirman Sena party represents policies that include anti-migration plans for the city, according to the Mirror.
Correction: An earlier version of this story misrepresented Amge's height.
Before You Go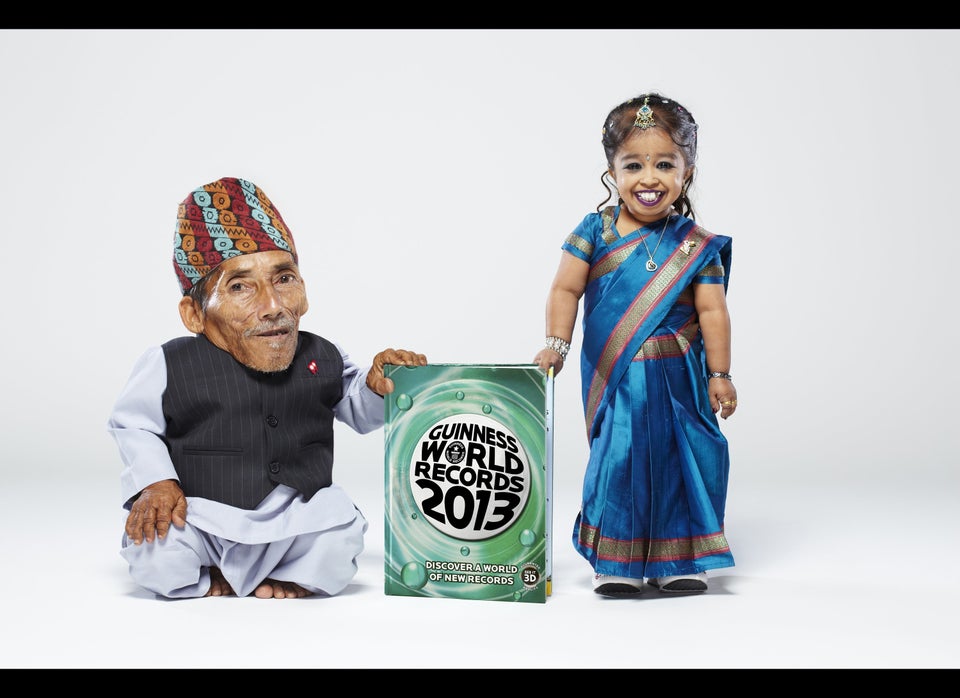 World's Smallest People Have Big Dreams
Popular in the Community