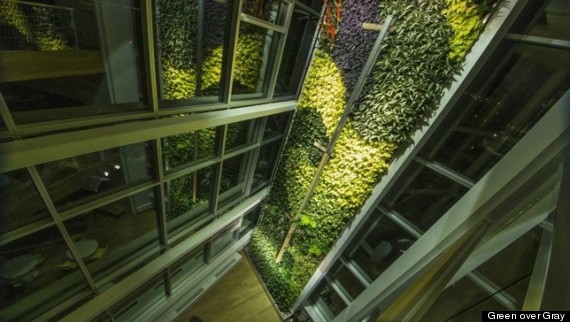 Green over Grey, a wonderfully monikered vertical garden design firm headquartered out of Vancouver, B.C., has unveiled what it is heralding as the tallest indoor living wall in the world. You may recall that back in 2010, Green Over Grey, a firm that's apparently no stranger to superlatives, debuted North America's largest outdoor living wall in the Vancouver suburb of Surrey.

Green over Grey's latest work of dizzying, soil-free horticulture is located clear across the continent along the shores of the St. Lawrence River in the Quebecois city of Lévis. The setting itself is corporate and a touch unlikely — a new (and LEED Gold-aiming) office tower at the headquarters of massive Canadian financial services firm, Desjardins Group. But in a way, it all kind of makes sense if you consider the name of the client — un jardin à la verticale pour Mouvement des caisses Desjardins.

Inspired by and named in honor of the mighty St. Lawrence, "The Currents" is an intricately designed, 15-story vertical garden consisting of over 11,000 individual plants. In total, the installation towers 100 feet tall — you can see it from across the river in Old Quebec — and covers a total surface area of 2,139-square-feet. Forty-two carefully selected plant species are present including philodendrons, snake plants, ginger, fig trees, and, last but not least, the air pollutant-filtering workhorse known as the peace lily.
In lieu of modular planter boxes, the framework of "The Currents" consists of Green over Grey's unique, lightweight paneling system made from 1.5 metric tons of recycled water bottles and plastic bags.

Explains Patrick Poiraud, principal and co-founder of Green over Grey: "According to our research, this living wall is the tallest indoor vertical garden in the world. The wall is fully hydroponic (i.e. soil-free) and incorporates plants that thrive in similar vertical environments found in nature, like on tree branches and next to waterfalls. The end result is a visually pleasing piece that provides cleaner indoor air and improves both the acoustic quality and the value of the property."

This is one of those projects where photos speak the loudest. And, thankfully, Poiraud, has supplied a handful. Do take a look ….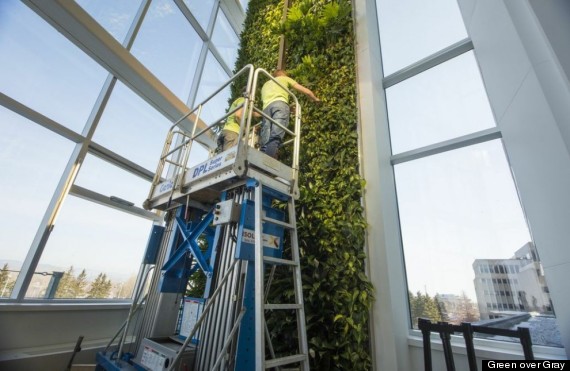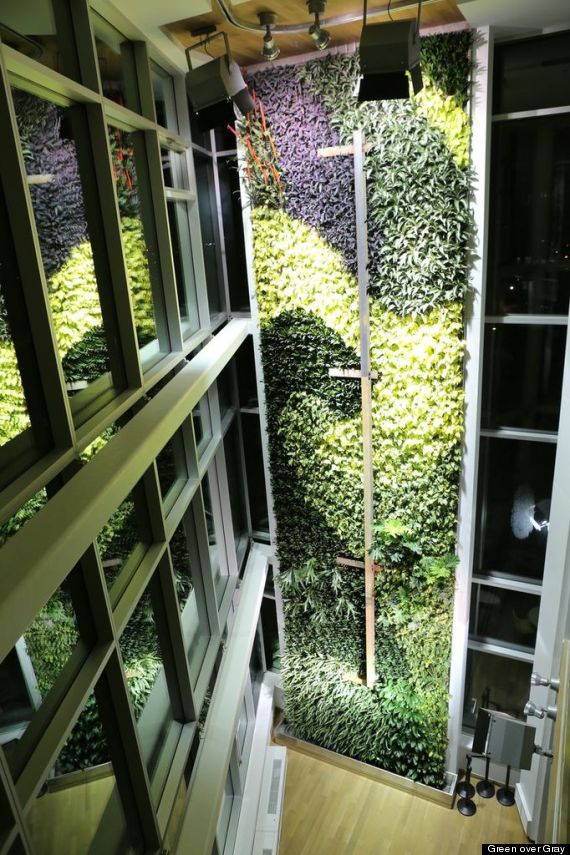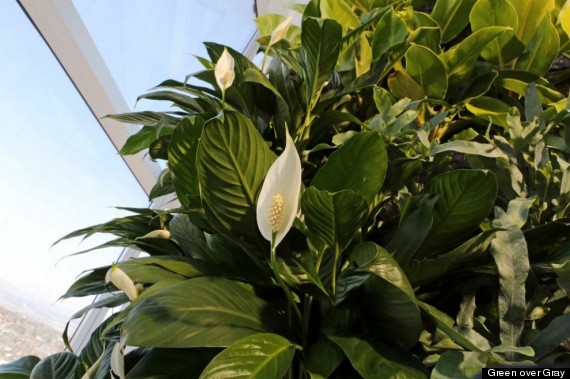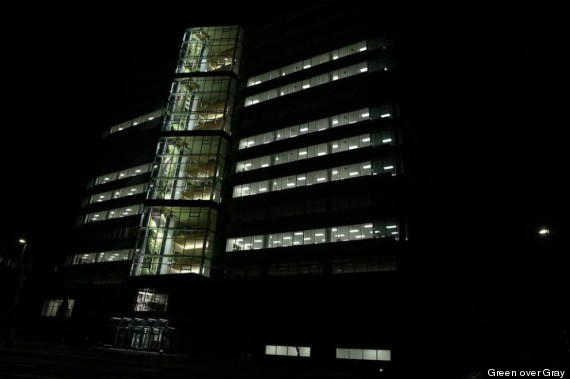 Before You Go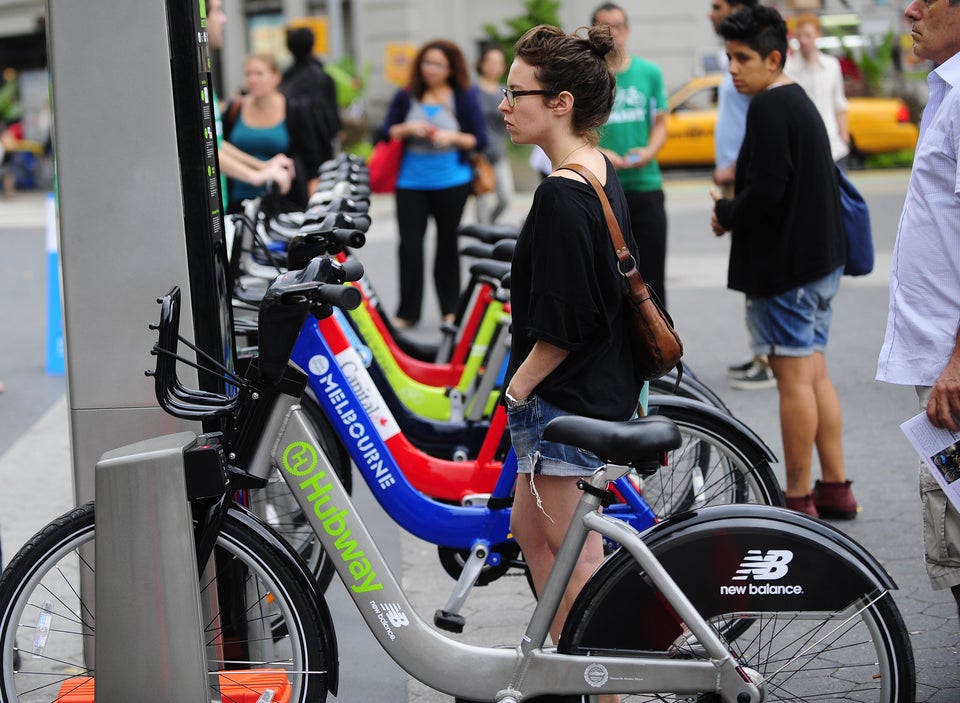 10 Hot Green Innovations
Popular in the Community