In downtown Portland, OR, stands an imposing 15-story edifice that's one of the most hated buildings in America. The faᅢᄃade is an off-putting hodgepodge of faux classical columns, strange and useless decorative elements and penitentiary-like small windows, with a depressing color scheme (throwing in some tacky blue glass for good measure).
Designed by famed architect Michael Graves, the Portland Building is an icon (for better or worse -- mainly worse) of postmodernism, which was a major design trend in the 1980s, when the structure went up, but has since fallen from favor. And that's a primary reason there's not much enthusiasm for anything erected in that decade.
But these aren't the only buildings that spur resentment, and even rage, in those who set eyes on them. Professional and amateur critics alike disparage structures from many eras and in many countries. Of course, different people have different criteria for what makes a structure unappealing. "The ugliest buildings are the anonymous ones," says Christopher Bonanos, who edits architecture criticism at New York magazine. "Even if an experimental, high-profile building doesn't quite deliver, at least the architect is trying something. A boring building is a warehouse in the middle of New Jersey."
To compile our list of the world's ugliest structures, we consulted with architects and design experts as well as the general public. Pretty much everybody had something to say. For instance, there aren't many admirers of the spherical houses on long pole "stems" planted, like so many mushrooms, in the Netherlands. (The architect was given free rein courtesy of a Dutch subsidy for experimental housing.) Then there's the midwestern corporate headquarters that takes the form of a huge picnic basket. Sure, it's funny from the outside, but probably not for the employees of Longaberger, in Newark, OH, who have to go work in a hamper every day.
Still, we doubt that any of the buildings on our list will find favor anytime soon. --Bunny Wong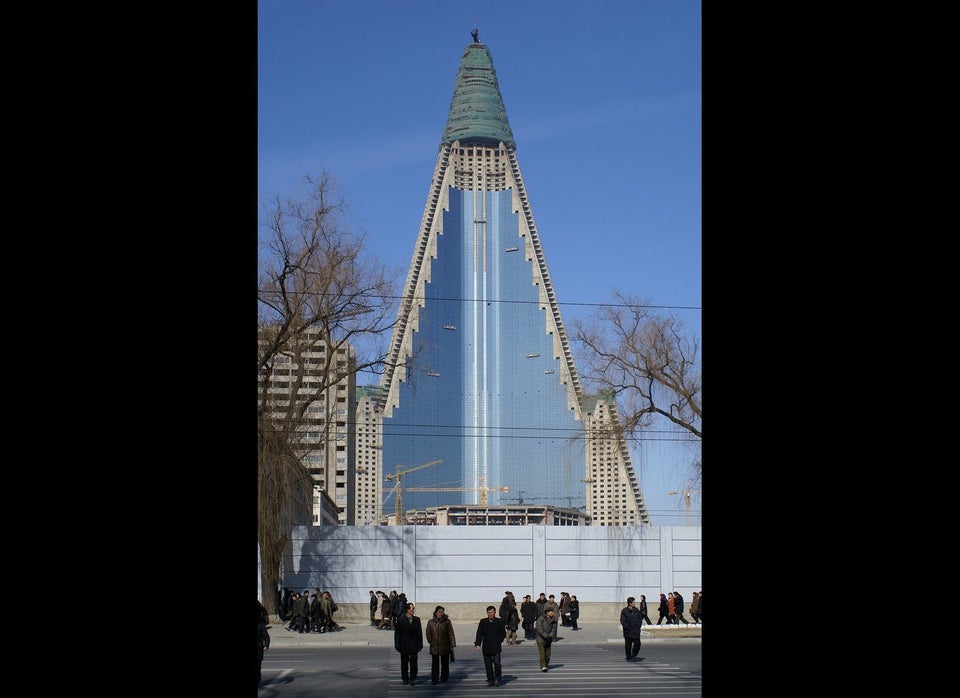 World's Ugliest Buildings (PHOTOS)
Popular in the Community