For 364 days a year, contestants in a very special beauty pageant are the subject of snickers and insults. But on Friday, the dozens of pups vying for the title of the World's Ugliest Dog get to feel like the prettiest pooch at the ball.
The contest, held every summer for the past 25 years, takes place during the Dog Lover's Festival in Petaluma, Calif., on June 21. The winner of the contest earns prestige, of course, as well as $1,500, a trophy, a professional photo session and a catered dinner for both winner and owner at a luxury hotel, according to CBS SF Bay Area.
Between 25 and 30 dogs are expected to compete, according to CBS. Dogs entered so far include combinations of Chihuahua, Chinese crested, boxer, terrier, poodle and Peruvian.
While somewhat tongue-in-cheek, the contest shows just how much Americans love an underdog, said DeArmon.
"When you go into a shelter and see a dog that may not normally be adopted, your heart calls to that dog," she told TODAY.com. "The contest is a humorous relief that makes the world a little lighter."
Last year's winner was a Chinese crested named Mugly, who blew the judges away with his unholy combination of permanently bedraggled whiskers, beady eyes and dark, crinkled skin. The 8-year-old rescue dog hails from Britain, where he had previously been named England's ugliest dog.
"If you see a lot of hairless people, for instance, all of a sudden you're going to start noticing moles and weird skin," Adam Boyko, an authority on canine genetics at Cornell University, told National Geographic. "It just makes everything else that's weird stand out more."
In unofficial online voting, this year's fan favorite appears to be Ellie Mae, an 8-year-old Chinese crested. In second place is Squiggy, a Chinese crested-Japanese Chin mix.
Related
Before You Go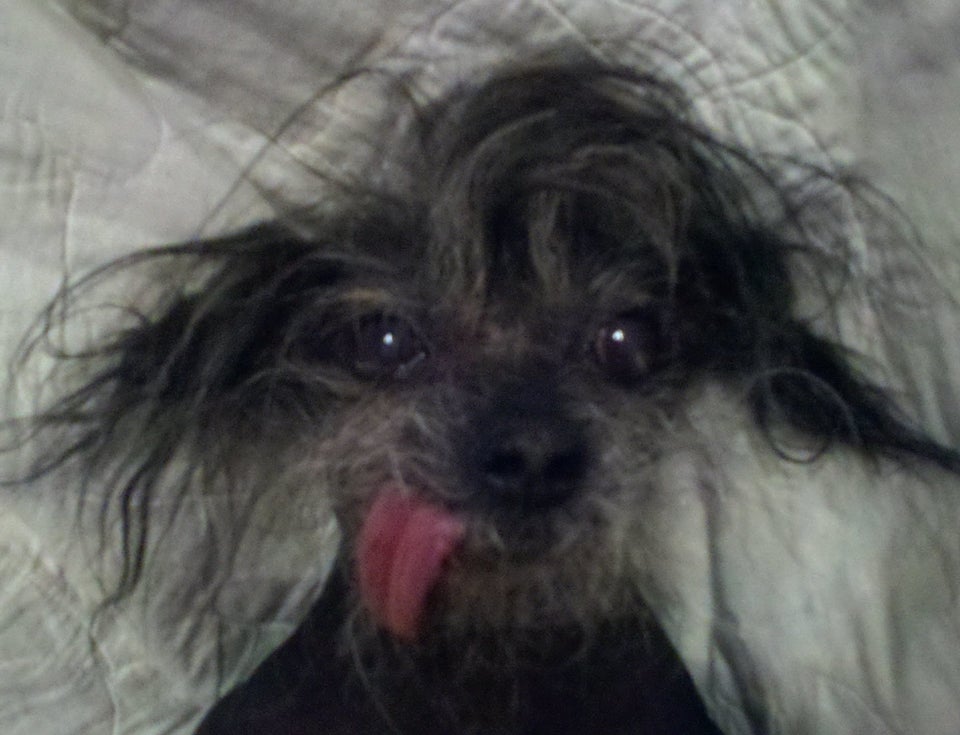 World's Ugliest Dog
Popular in the Community