If you buy flowers to thank a host in Russia, think twice about the color and number lest you offend. Yellow represents infidelity, while Russians give an even dozen--common in the U.S.--only to the dead.
Trip planning involves researching where to stay, eat, and sightsee, but it can also be eye-opening to read up on local superstitions to glean deeper cultural knowledge about a destination and avert some potentially embarrassing gaffes.
Every culture has its quirks, and customs steeped in local history and traditions continue to be passed down through generations. While noticing teens skipping around to avoid certain manhole covers in Sweden or Spaniards making wishes while popping grapes into their mouths strikes us outsiders as odd, locals don't think twice.
Some weird superstitions have become more widely adopted, turning sites into tourist attractions. Long lines of folks wait for a chance to kiss Ireland's Blarney Stone or stick their thumbs into a column at Istanbul's Hagia Sophia for its supposed healing powers.
While the habits vary from one country to the next, we all want to improve our luck--especially in love.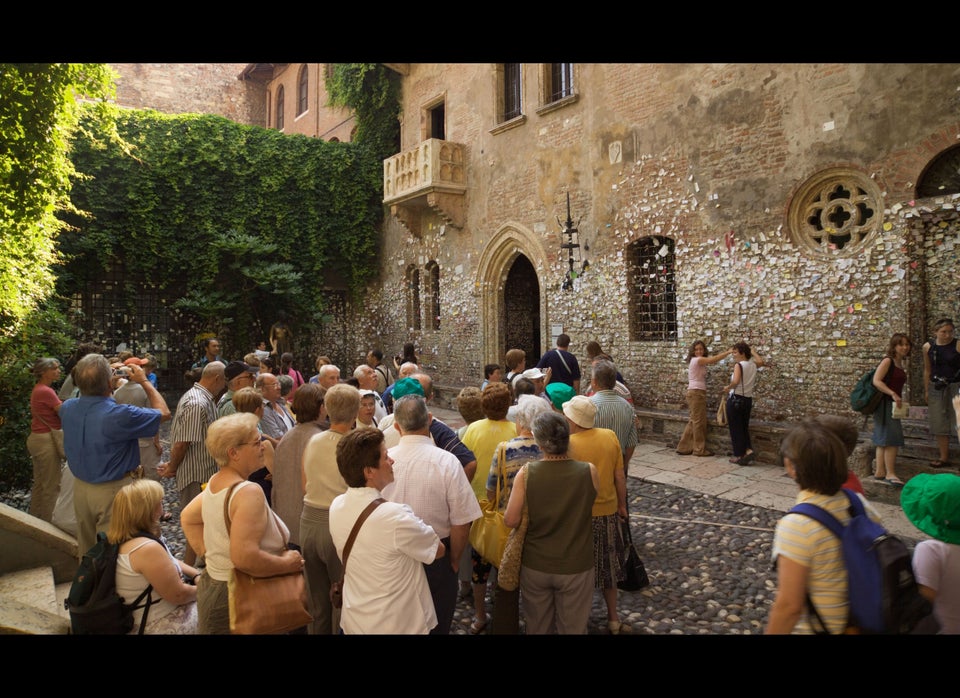 World's Weirdest Superstitions (PHOTOS)
Related