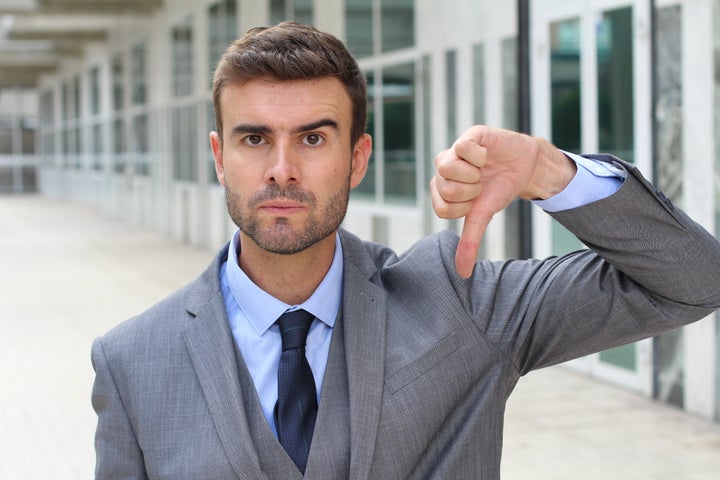 If you're about to buy or sell a house, you're about to get a lot of advice. Not all of it is good.
That's important to keep in mind because depending how things go, you may be living in your new house for a long, long time. You want to get this transaction right, and a lot of the well-meaning advice you're about to get from friends, family members and even people in the real estate industry is probably wrong.
What's so tricky about bad advice in buying or selling a home is that often it sounds like good advice. That's because sometimes, what you're hearing is smart ― but it may not be smart for your situation.
So, the next time anyone says the following, just remember that the person offering the advice may be correct ― but also may have no idea what he or she is talking about.
"Your house is fine. Let the buyers make the changes they want."
That may sound reasonable. You've probably heard how making major upgrades, like spending $50,000 renovating your kitchen, often doesn't add much value to your home's selling price. In fact, Remodeling magazine came out with a report this year that showed that expensive, major remodelings often declined in value from previous years (though smaller remodeling projects, like new windows, usually do pay off).
But some real estate agents say not upgrading your home is terrible advice. Maybe you shouldn't spend a fortune on redoing the kitchen, but there's something to be said for getting those new windows.
"If your house is competing with four other homes in the neighborhood that have modern updates, but yours is 15 years out of date, then you are going to lose, even at a lower price," said Shawn Breyer, who owns Breyer Home Buyers, based in Suwanee, Georgia. "Moving is a huge undertaking and buyers don't want to tackle a renovation project after moving unless they get the property for a significant discount."
Gail Romansky, a real estate agent with Pearson Smith Realty in Ashburn, Virginia, had similar advice.
"It drives me crazy when I receive a call from a homeowner who was told by an agent that they do not have to update their home before putting it on the market," Romansky said. "I tell the seller that it doesn't matter if the buyer is either 18, or 80 years old, no one wants to move into a home that needs work."
Look at it this way, Romansky added: "Real estate is about perception, and buyers need to be able to perceive themselves in their future home. And today's buyers have a very difficult time doing this if the home needs updating."
"If it ain't broke, don't fix it."
This is similar to the advice about not making upgrades, yet different.
"Some homeowners think that they can ignore small problems, like a water spot on the ceiling, or some peeling paint, but in reality, the cost of deferred maintenance can really hit a homeowner hard the longer they let a problem go," said Leslie Turner, a broker in charge at Hudson Phillips Properties in Charleston, South Carolina.
Nobody wants to buy a house with a water spot on the ceiling or peeling paint, right? But if you're eager to sell and loathe to fix up the place, you can see where you might follow the "don't fix it" advice. Repair those minor problems, Turner said. And if you're smart, you've been doing this all along.
"It's cheaper to do maintenance painting rather than do a full scrape and prep and paint job on a house once the paint has deteriorated and the wood siding has rotted," Turner said. "Pay for the annual HVAC checkups and maintenance. … If the property looks well maintained and buyers perceive that it has been well maintained, perhaps with records to back that up, then the property will usually sell for a higher price than a similar property with obvious deferred maintenance."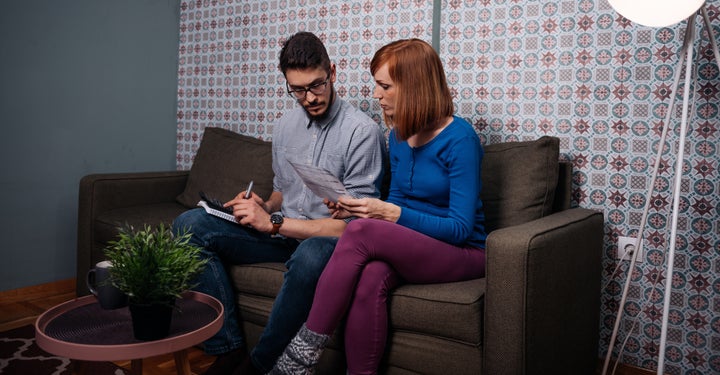 "Don't spend more than you can afford."
That sounds like fantastic advice. Everyone should adopt that mantra.
Well, not so fast, said Brian Davis, a real estate investor, landlord and a co-founder of SparkRental.com, an educational website for landlords and property owners.
Davis said homeowners often hear the suggestion that they figure out the most they can afford to pay ― and don't cross that line. The problem, Davis said, is that it frames the question as, "What is the absolute maximum could possibly pay?" instead of, "What is the minimum that you think you can spend on housing and still be happy?"
Davis explained: "After all, when you go grocery shopping, you don't ask 'What's the biggest bill I can rack up today?' but rather, 'What do I need in order to eat this week?'"
If you don't want to be house-rich but cash-poor, Davis advised being careful about thinking of what's the most you can afford. Obviously, it's good to know the most you can afford. But after you figure that out, try to find a house that's considerably cheaper.
"The less a homebuyer spends on housing, the more they can put elsewhere, in order to retire young, or travel more, or provide the best education for their children," Davis said.
"About to sell your home? You don't need to make the mortgage payment."
Careful. It's one thing if you're a day or two from closing and you're getting that advice, but generally, keep making those payments.
Occasionally, homeowners will also hear this suggestion when they're about to refinance, according to Adham Sbeih, CEO and co-founder of Socotra Capital, a real estate lending and investment firm based in Sacramento, California. Neither selling nor refinancing is a good time to listen to it.
"This is not only completely incorrect, but potentially damaging," Sbeih said. "If you don't make the payment and allow it to go 30 days late, it will impact your credit. Always make your payments, regardless of surrounding circumstances."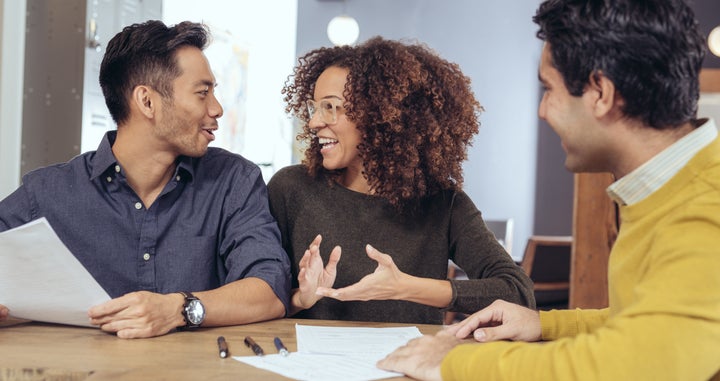 "Aim high, you can always reduce the price."
"Terrible advice," said Amy McGee, a Houston-based agent with Coldwell Banker United, Realtors.
"I try to explain the testing-the-market theory of pricing homes to sellers with this analogy: Imagine you are shopping for a shirt. There are some shirts hanging together on a rack, all priced the same, and one special shirt off to the side on a shelf, priced differently. At first, it is priced higher than the ones on the rack. So, which ones do the buyers look at and buy first? The ones on the rack of course, because they are all essentially pretty similar, but the ones on the rack are less expensive."
What's worse for you, McGee said, is that as you drop the price of your home, potential buyers –- at least those paying attention –- notice. And they start to wonder if something is wrong with the home.
"Always price at market value the first time. If you undervalue even slightly, the market will correct you with multiple offers," McGee said.
"It's a new home. You don't need a home inspection."
Moreover, people –- especially builder representatives –- will tell you everything is covered under warranty.
"True, everything is covered bumper to bumper in a new home purchase, but why would you want to purchase something, only to have to get things fixed when it could have been avoided?" asked Danielle Tucker, an agent with Coldwell Banker United, Realtors, in Austin, Texas.
Tucker said she knows of a homeowner who bought a brand-new home from a national builder and decided to forego the home inspection. Small wonder. "The home was gorgeous," Tucker said.
But (you knew a "but" was coming, didn't you?) after several months, according to Tucker, the homeowner found out that several electric outlets had been miswired, which could have caused a shock when something was plugged in.
"And in a rainstorm, three windows didn't seal properly and leaked," Tucker said. "With all of the buyers I represent, I strongly push for a home inspection to be performed by a third-party inspector that they hire ― someone who works for the buyer and not the builder."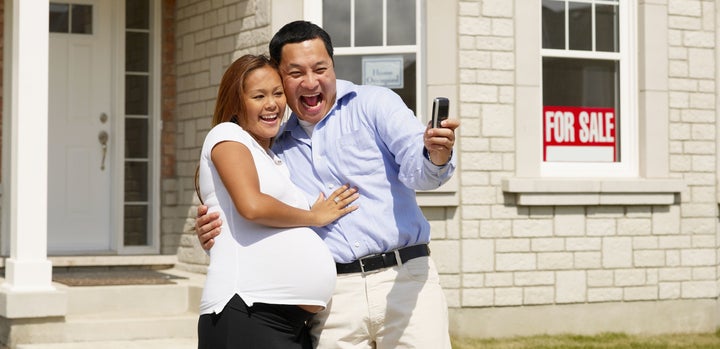 "You're putting up your home for sale, so you'd better do it fast."
If you need to get your home sold quickly, that's one thing. But make sure you have decided that, and not someone else, suggested Mary Lou Wertz, a broker at Hudson Phillips Properties in Charleston, South Carolina.
"Homeowners are often pushed into getting their house on the market ASAP," Wertz said. "This approach is used mostly by agents who are afraid they will lose the listing."
So, don't rush on somebody else's terms. "Sellers need to pause and see how they can best monetize the sale," Wertz said. "Cleaning, painting, landscaping, emptying closets and staging all make a huge difference in marketing a home, but this takes some time."
"Your loan has been approved, so you can start shopping for furniture now."
Most people, hopefully, know that before you buy a house, you want to keep your credit looking stellar. It isn't the time to buy a new car for the garage or a lot of new furniture for your new home.
But after the loan has been approved, a lot of people believe -– and are even told –- they can relax and go shopping.
"Wrong," said Kara Cook, an attorney and co-founder of Cook & James, an Atlanta-based company that specializes in "at home" closings.
"Deals fall through, and lenders continue to monitor credit, checking in on your financial situation until the transaction is complete," Cook said. "Definitely don't mess it up by applying for a credit card or financing some new furniture, because those actions can potentially jeopardize the loan."
In other words, instead of a car, maybe buy a bicycle.
Before You Go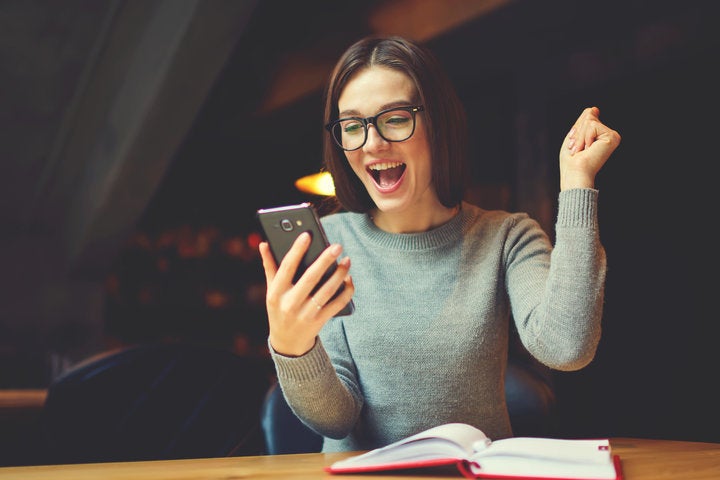 6 Money-Saving Apps That Do All The Work For You