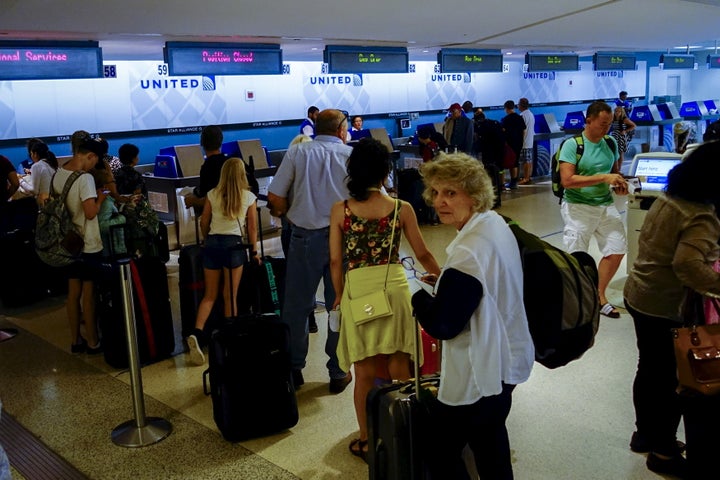 New York/New Jersey-area airports are widely known for being, well, less than perfect -- just ask Joe Biden -- and MileCards's findings reflect that notion. LaGuardia, JFK and Newark all rank in the top five for most miserable, with take-off waits at LaGuardia and JFK up to three times longer than waits at the fastest airports for taxi time, Dallas and Houston.
The report's misery score, which is pretty much what it sounds like, was calculated by adding an airport's on-time arrival ranking with half of its take-off wait ranking and half of its landing wait ranking for a maximum score of 100. Newark earned a whopping 95 points on the Misery Index scale, followed by JFK, LaGuardia and Chicago O'Hare with 94 each and Boston Logan at 84.
It's not all bad news, though. Travelers interested in visiting Honolulu, Hawaii this summer might be happy to learn its airport was ranked number one for on-time travel, followed by Salt Lake City, Utah and Seattle, Washington.
The site also found June is the worst of the summer months for air travel thanks to its high delayed flight rate. And while JFK is ranked among the worst, it saw the most improvement in delay time in the past five years, alongside Hartsfield-Jackson in Atlanta.
Check out the best and worst airports for on-time travel below, and head to MileCards.com to see the entire report.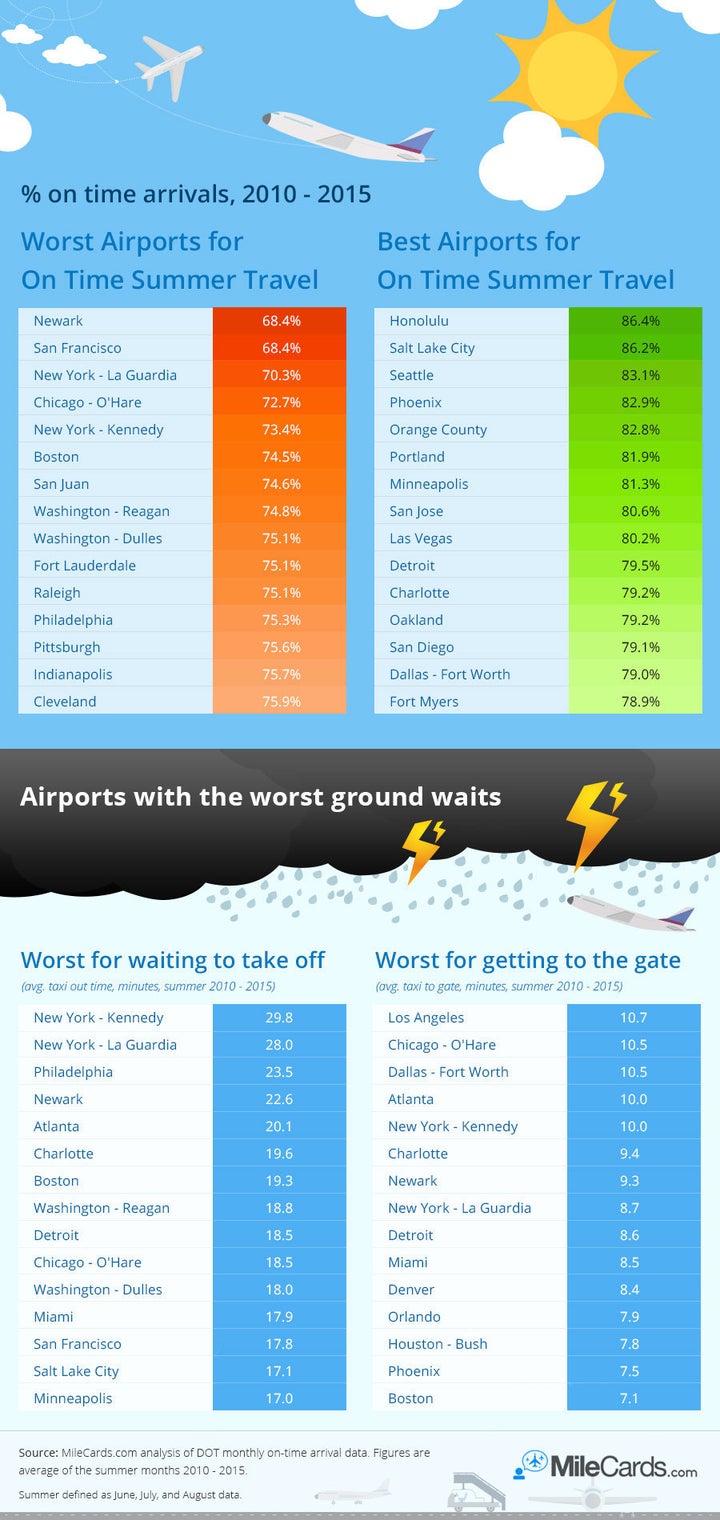 Portland refers to Portland, Oregon.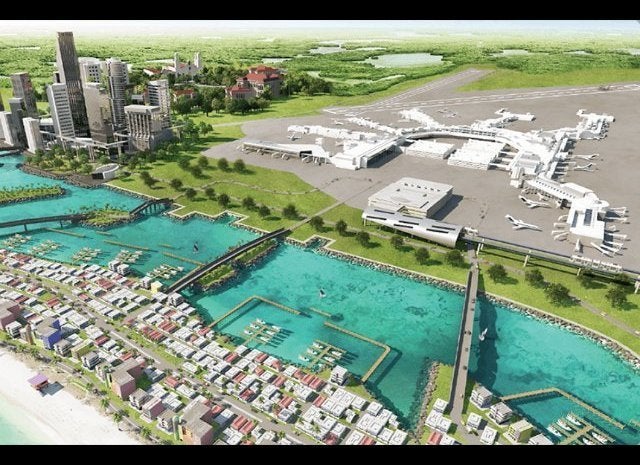 Airports with Awesome Amenities