We've all been there: sitting in a porta-potty where the door has a faulty latch, or waiting in line at a movie theater restroom that inexplicably has 12 sinks and two toilet stalls. Hey, they can't all be awesome engineers.
But these photos we've found go above and beyond the simple "oops" you'd experience with your average bathroom flub. Oh no, ladies and gentlemen. These fails are far worse -- and far more difficult to forgive.
So go ahead, try to imagine how you'd handle using these architectural wonders, and then be sure to vote for your favorites.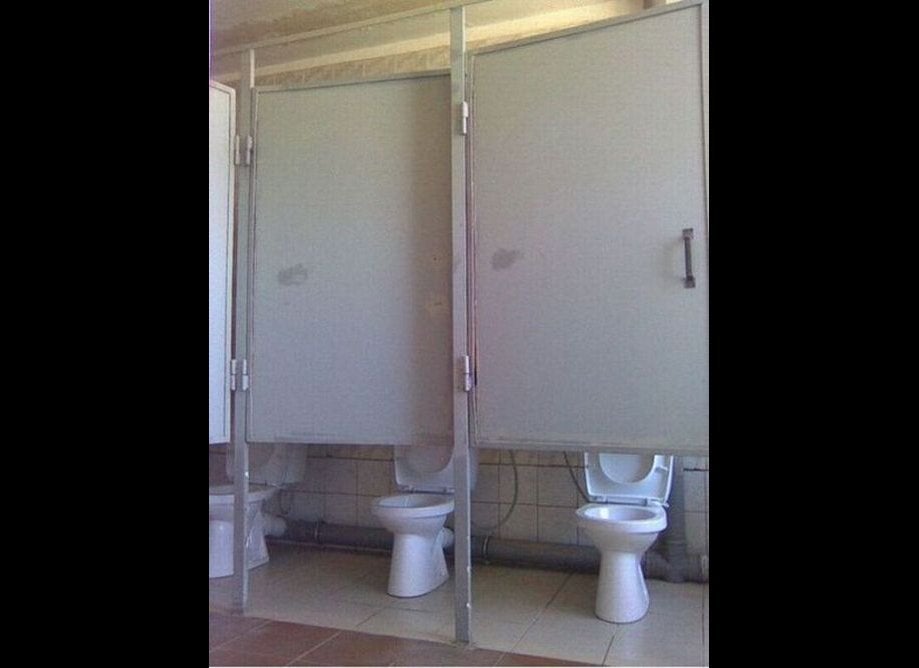 Bathroom FAILS