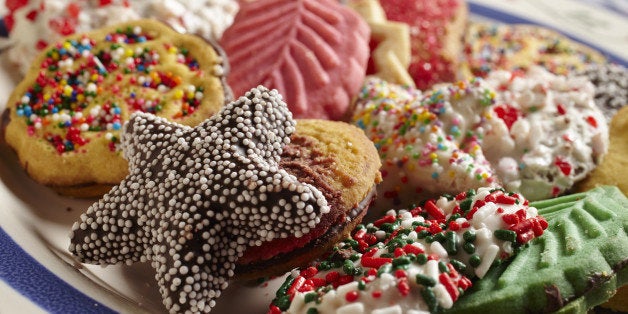 Christmas foods are notorious for adding inches to your waistline. These smart choices will lessen the impact without depriving you of holiday cheer.
Champagne vs. Eggnog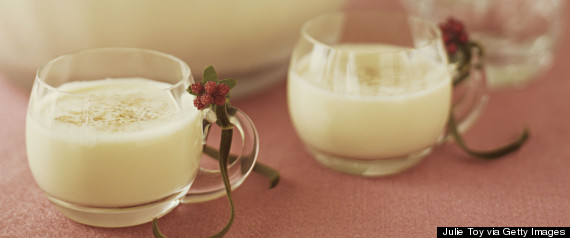 LOSER: Eggnog 4 oz. eggnog: 178 calories, 9.5g fat, 5.6g saturated fat (4.8g protein, 165.2mg calcium) 4 oz. champagne: 78 calories, 0g fat, 0g saturated fat Even without adding alcohol, traditional eggnog loses this round thanks to its high saturated fat content and dubious ingredient list; high-fructose corn syrup, hydrogenated oil, and carrageenan are among the questionable foods frequently found in supermarket-bought 'nogs. If you insist on going the eggnog route, make it at home instead of buying it at the supermarket. It's easier than you think, and you can control exactly what goes into the recipe.
Rib Roast vs. Ham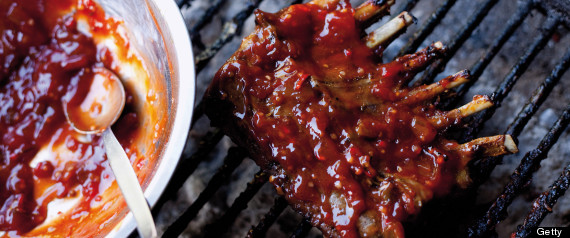 LOSER: Rib Roast 4 oz. beef rib roast, lean & 1/4 inch fat, roasted: 254 calories, 20.4g fat, 8.2g saturated fat 4 oz. boneless cured ham (11% fat), roasted: 201 calories, 10.2g fat, 3.5g saturated fat A rib roast looks magnificent on your holiday table, but that grand appearance comes with a hefty dose of saturated fat. Folks watching their waistlines can safely opt for a slice of ham instead, which boasts half the fat of beef. There's just one catch: Ham is much higher in sodium than ribs. (71 percent of your daily intake!) If you're watching salt consumption, opt for poultry or a leaner cut of beef like flank steak.
Advent Chocolates vs. Candy Canes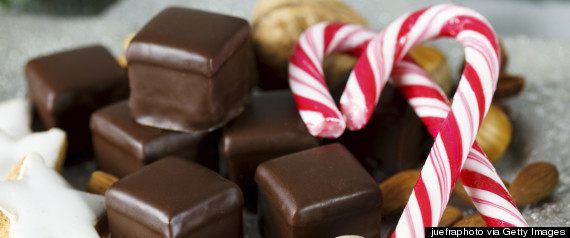 LOSER: Advent chocolates 1 piece of Cadburys Advent Calendar Milk Chocolate: 22 calories, 1g fat, 1g saturated fat 1 candy cane: 60 calories, 0g fat, 0g saturated fat A single chocolate claims fewer calories than a whole candy cane, but it also: Contains more saturated fat Takes a fraction of the time to eat (inviting the desire for more sweets) Varies greatly in the quality of ingredients and flavor Candy canes are made almost entirely of sugar, but you know that going in. That's why they get the edge here.
Green Bean Casserole vs. Brussels Sprouts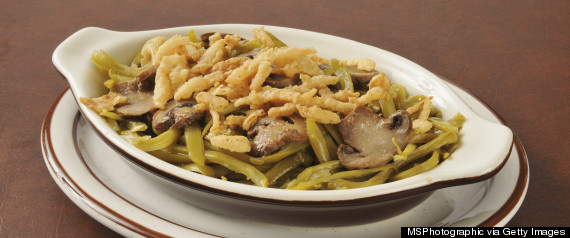 LOSER: Tie 1/2 cup Campbell's Green Bean Casserole W/ French's Fried Onions: 98 calories, 5.6g fat, 3g saturated fat 1/2 cup Cranberry-Pistachio Brussels Sprouts: 110 calories, 4.5g fat, 1 g saturated fat Honestly, we were a bit surprised about this one, since Campbell's uses Cream of Mushroom soup and canned, fried onions in their famous recipe. But the numbers check out. One caveat: If you're concerned about processed foods, we'd advise going the Brussels sprouts route, since each ingredient is minimally messed with.
Shrimp Cocktail vs. Cured Sausage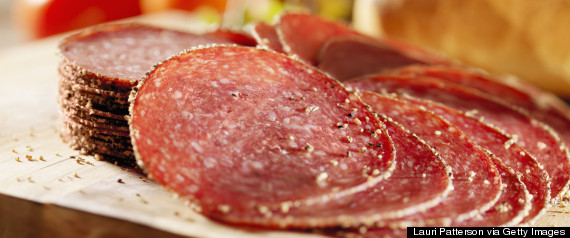 LOSER: Cured sausage 3 oz. smoked cured beef sausage: 268 calories, 23.1g fat, 9.8g saturated fat 6 cooked large shrimp + 1 oz. Heinz Cocktail Sauce: 62 calories, 0.4g fat, 0.1g saturated fat No contest here. Though beef sausage is undeniably delicious, it's not exactly diet-friendly. Shrimp boasts a high concentration of cholesterol, but it's fine for most people in moderation, thanks to its rock-bottom fat content. Even the addition of ketchup-based cocktail sauce barely makes a dent in its good-news nutrition numbers.
Frittatas vs. Breakfast Casserole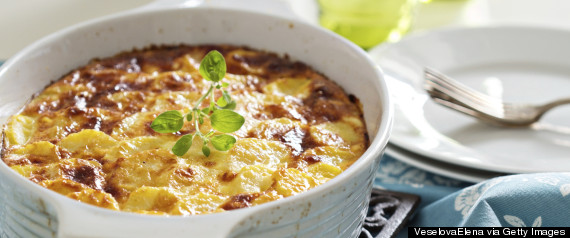 LOSER: Breakfast casserole 1 serving Hash Brown Frittata with Chilies: 220 calories, 16g fat 1 serving Hash Brown Egg Casserole: 732.4 calories, 51.7g fat, 16g saturated fat In the Battle for Breakfast, the easy, eminently customizable frittata claims victory over the simple, sinful breakfast casserole. Since there's usually no meat and comparatively little cheese involved, frittatas are generally lower in calories and fat. Of course, it depends on exactly what you add to either dish, so read your recipe through before diving in.
Popcorn Balls vs. Cheeseballs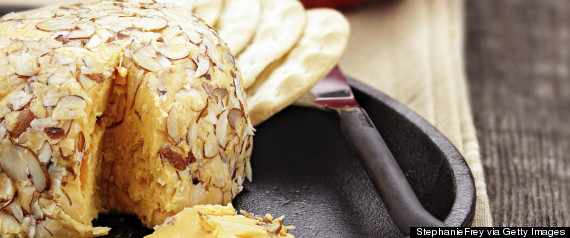 LOSER: Cheeseballs 2 oz. Hickory Farm Cheddar Cheeseball: 180 calories, 14g fat, 6g saturated fat 1 homemade popcorn ball: 151 calories, 4g fat, 1g saturated fat Honestly, overdoing either of these Christmas treats isn't a fabulous idea, but if you have the choice, opt for the popcorn ball. It will take much longer to eat and contains far less fat; just have a toothbrush handy.
Christmas Cookies vs. Not Eating Christmas Cookies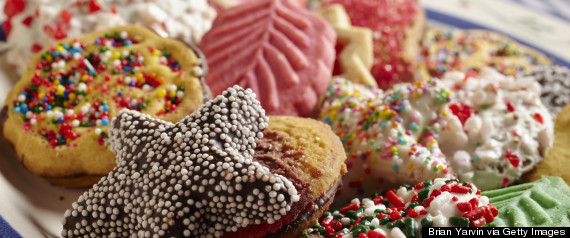 N/A: Christmas Cookies Eat the cookies. It's Christmas, for pete's sake. Happy holidays!
REAL LIFE. REAL NEWS. REAL VOICES.
Help us tell more of the stories that matter from voices that too often remain unheard.
BEFORE YOU GO
PHOTO GALLERY
7 Ways To Stay Healthy During The Holidays