From action figures tainted by lead-based paint to construction sets with trachea-sized parts, the number and variety of children's toys pulled from shelves every year shows that the kids toy industry isn't the fun-filled joyride we see in "Big." And that's not counting all the physically harmless but psychologically toxic kids stuff for sale, like the line of sexist J.C. Penney T-shirts that somehow hit shelves earlier this year.
But beyond the poisonous and the shoddily-made and the sexist, there's still a treasure-trove of toys out there that are so strangely and indescribably inappropriate for children that you just have to experience them for yourselves.
So in the spirit of these peculiar playthings, we found 25 children's toys that you do NOT want to give your kids for the holidays. Or perhaps you disagree; after all, breastfeeding dolls and gas-powered mini cars can provide some teachable moments, even if those moments are horrible. So make sure to cast your vote for each toy and set us straight in the comments!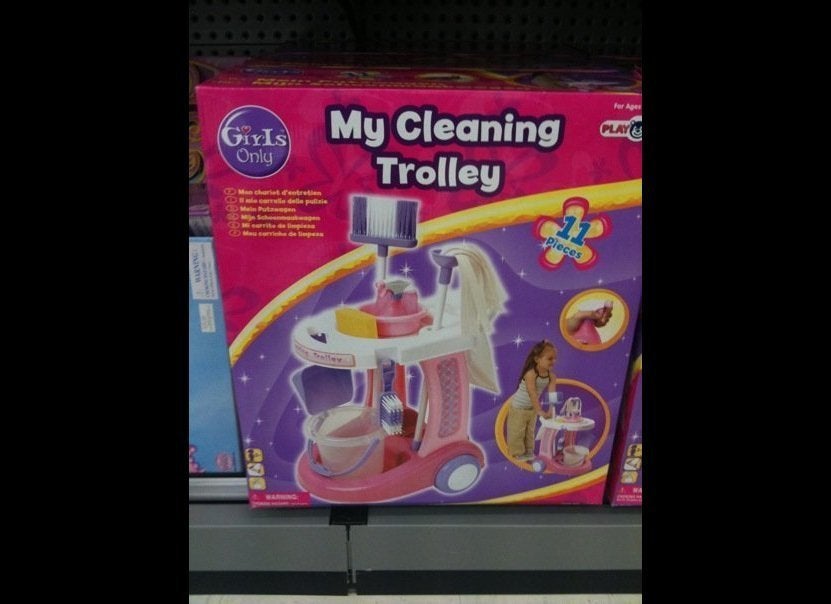 Toys NOT To Give Your Kids This Christmas(CLONED)
Related
Popular in the Community