People are not only leaving their hearts in San Francisco, but apparently all of their money, too.
As someone who lived in the San Fernando Valley in Los Angeles County, I can certainly understand why someone would want to consider moving out of California if they're interested in a less expensive lifestyle and saving money.
People, especially retirees, have been leaving California for years because of the high cost of living, and moving to the neighboring states of Arizona, Nevada and Oregon.
A new study bears that out: if people are interested in saving money, someone will have to turn out the lights when they leave California.
Nine of the 10 most expensive cities in 2015 reside in California, led by San Francisco and Los Angeles, and Portland in neighboring Oregon is likely to continue to benefit from that.
Portland is listed by the personal finance website gobankingrates.com as the No. 1 big city in the nation if your goal is to save money.
"If the last decade has shown us anything, it's that saving money is hard work -- even when you're motivated to do it," says Casey Bond, GOBankingRates' managing editor. "And our study proves that it's even harder in some places than others. Living expenses, taxes and the local job market have a huge impact on how much money you'll be able to keep in your savings account -- if you're ignoring these factors, you're not giving yourself the best chance to be financially healthy."
The website looked at the largest 100 cities in the nations and came up with its rankings based on sales taxes, home and condo values, monthly rent, income, gas prices and the unemployment rate -- factors it deemed to impact people's wallets the most. To see where your city ranks, go here.
The 20 Worst Cities For Saving Money:
San Francisco, CA
Los Angeles, CA
Irvine, CA
New York
Oakland, CA
San Jose, CA
Long Beach, CA
Fremont, CA
Stockton, CA
Santa Ana, CA
Detroit, MI
San Diego, CA
Honolulu, HI
Anaheim, CA
San Bernardino CA
Newark, NJ
Fresno, CA
Miami, FL
Chula Vista, CA
Cleveland, OH
The 20 Best Cities For Saving Money:
Portland, OR
Anchorage, AK
Lincoln, NE
Boise, ID
Madison, WI
Omaha, NE
Wichita, KS
Fort Wayne, IN
Arlington, TX
Corpus Christi, TX
Lexington, KY
San Antonio, TX
Oklahoma City, OK
Lubbock, TX
Richmond, VA
Raleigh, NC
Fort Worth, TX
Aurora, CO
Irving, TX
Chesapeake, VA
The survey showed that San Francisco topped the list in part because it had the highest housing costs of the leading cities with a median home value of $727,600. Fort Wayne, Ind., which was ranked No. 8 for its savings, had the cheapest housing with a median price of $98,900.
Sales taxes also played a huge role in the rankings with the average sales tax for the 10 worst cities for saving money coming in at 8.74 percent compared to 5.59 percent for the 10 best cities, says Morgan Quinn, the finance site's feature writer. Property taxes and income taxes aren't used in calculating the ratings, a factor that could put California at an even greater disadvantage for saving.
California voters have made 13.3 percent the top rate for earners as part of its Proposition 30. It increased the tax rate on households making more than $250,000 a year and that raises billions of additional dollars a year.
Retirees are in savings mode because they don't have the same amount of income coming in, Quinn says. Many are moving to cheaper locales or moving to be closer to family to make their money go further.
"With nine of the 10 of the worst cities for saving money in California, that's definitely a strong message that California is not the best place to be if you're trying to save money right now, especially if you're older than 50," Quinn says. "I know a lot of older people move out of California for retirement. I have experienced it with my own family. It's expensive to live here. You pay a lot for the weather, beaches and other amenities."
The cities that did make the top of the list are less populated and have features that would be attractive for people that want to retire there, Quinn says. She said it's understandable how Portland made the list even though it's on the Pacific coast and north of California.
"I have family in Portland. They don't have sales tax and the property values are low as are the median rents. I wasn't surprised because I know the city well," Quinn says.
Seattle, however, which is north of Portland, compares more to San Diego than it does to Oregon, Quinn says.
The one surprise in the study is that New York City didn't rank even higher than fourth, Quinn says. What the data shows is that rent controls in New York drive down the median rents to $1,200 a month. If the study looked at average rents, New York would be listed as $3,000 a month, she says.
Quinn says she was surprised by some of the smaller California cities that made the list like Stockton -- but attributes that to a high unemployment rate.
"If you want a lot of culture and theater and go to a lot of different restaurants and live more of a vibrant suburban lifestyle, some of these cities may not be as attractive, but if you want to save money and simplify and downsize and not have to stress than perhaps the top 10 are places to consider," Quinn says.
Read more about some of the best places to retire by going here.
Visit nowitcounts.com, the new destination for Americans 50+ covering financial, health, beauty, style, travel, news, entertainment and sports.
What do you think of these cities? Let us know in comments.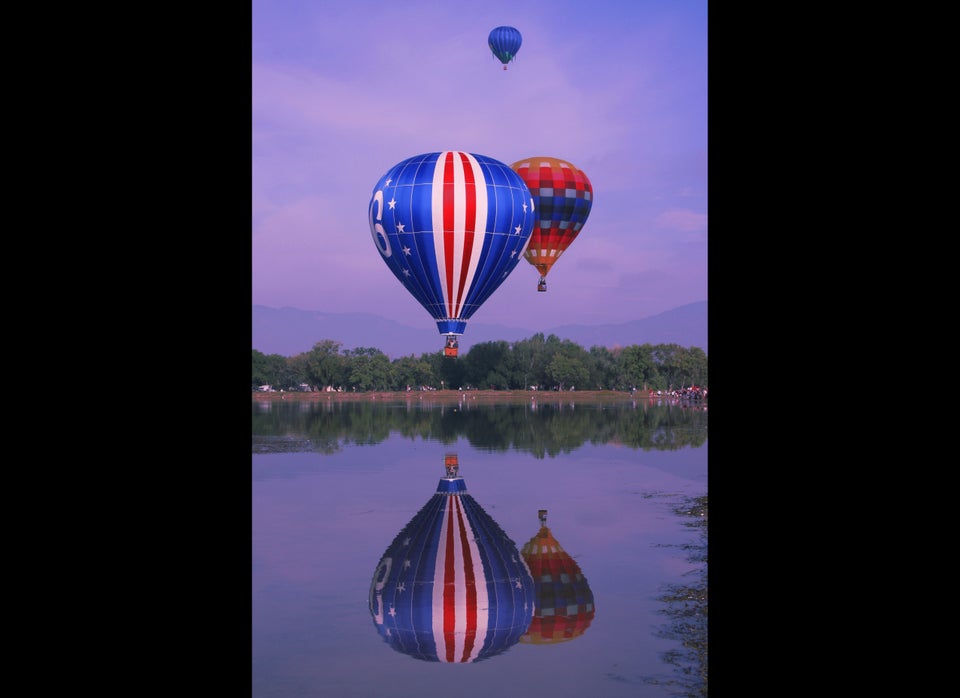 Most Romantic Cities
Related