Keeping employees happy can only improve a company's bottom line. Employee satisfaction can significantly impact the productivity, sales, and reputation of any company. Despite its importance, many companies struggle to keep their employees content. While some companies have policies specifically designed to boost employee morale, others seem to prioritize it far less.
For the fifth consecutive year, 24/7 Wall St. identified the nation's worst companies to work for. 24/7 Wall St. analyzed thousands of employee reviews from jobs and career website Glassdoor. The site maintains a growing database of more than 8 million employee reviews for more than 540,000 companies worldwide.
The worst rating any U.S. company received is 2.5 stars out of five, significantly lower than the 3.2 average company rating on Glassdoor. Three companies — Family Dollar Stores, Express Scripts and Forever 21 — received this lowest rating and top the list of the worst companies to work for.
Click here to see the worst companies to work for.
In an interview with 24/7 Wall St., Scott Dobroski, a Glassdoor spokesperson, explained that the three leading drivers of long-term employee satisfaction include: "culture and values, career opportunities, and trust in senior leadership." For Dobroski, any company can improve these features by listening to employee feedback and addressing them in a timely manner.
Many complaints about the companies with the lowest ratings concern the lack of those leading drivers. According to some employee reviews of RadioShack, for example, sales associates believe upper management is out of touch; they see little room for professional growth; and they are unimpressed by the company's culture.
Many employees at the worst companies to work for also cite poor work-life balance, low pay, and poor leadership as major reasons for their discontent. By contrast, technology companies such as Google and Facebook, which are some of the best rated companies, are notorious for high pay and generous perks.
Tech companies are not the only ones that manage to take care of their employees. Wholesale grocery store Costco, for example, has some of the best employee reviews of any company. There are numerous highly rated companies such as Costco where pay is by no means the only factor in employee satisfaction.
However, most of the worst-rated companies are customer-facing, low-paying businesses with high employee turnover rates. For nine of the 10 companies, the most commonly reported annual compensation on Glassdoor is lower than the national average annual wage of $48,320. The majority of these 10 companies operate in the retail trade sector, which has an above-average turnover rate, according to the Bureau of Labor Statistics.
The high turnover rates at these companies suggest employers treat employees as easily replaceable. With low-skilled workers readily available, employees at some of these companies may indeed be disposable. However, many companies with the lowest employee satisfaction are also not doing especially well financially, which may suggest that low employee satisfaction is but a symptom of poor management overall. The Employment Policy Foundation also estimates it costs a company an average of $15,000 each time a an employee leaves
Just as employee satisfaction can impact profits, a company's financial performance can impact employee satisfaction. Many major retailers are losing ground to online giants such as Amazon.com, and their in-store sales are falling. As a result, employees working on commission may find it more difficult to earn commission wages. Similarly, as many of these businesses close stores and implement other cost cutting measures, employees may be assigned shorter shifts and consequently earn less. In Kmart, for example, where cashiers frequently complain about the difficulty of working on commission at a failing retailer, all full-time positions were recently switched to part-time.
To identify the 10 worst companies to work for, 24/7 Wall St. independently examined employee reviews on Glassdoor — this is not a Glassdoor.com commissioned report. To be considered, a company needed to have a minimum of 1,500 reviews and be currently operating and headquartered in the United States. Employee counts are from the most recent financial documents for each company. For subsidiaries, head counts are for the parent company.
These are the 10 worst companies to work for.
10. Kraft Heinz Company (NASDAQ: KHC)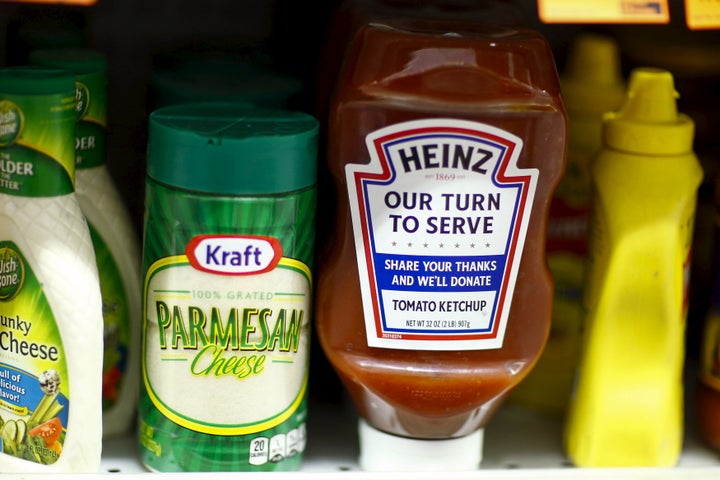 >Rating: 2.6
> CEO approval rating: 24%
> Employees: 42,000
> Industry: Food manufacturer
Kraft Heinz produces some of the most popular consumer brands in the country, including Kraft, Heinz, Oscar Mayer, Jell-O, Planters, and Lunchables. The company was formed in 2015 as the result of a merger between Kraft Foods Group and H.J Heinz Holding Corporation.
Many employees cite the merger as having had a negative impact on the company's culture. The merger resulted in numerous layoffs and plant closures across the United States. Employees also commonly complain about the company's cost cutting measures and their difficulty in maintaining work-life balance. One former employee from Pennsylvania echoed many other complaints by writing "corporate leaders don't truly respect or care about their employees. They only care about making money off of them."
The average employee rating of Kraft Heinz is 2.6 stars out of five, tied for the second lowest rating of any U.S. company.
9. Dillard's (NYSE: DDS)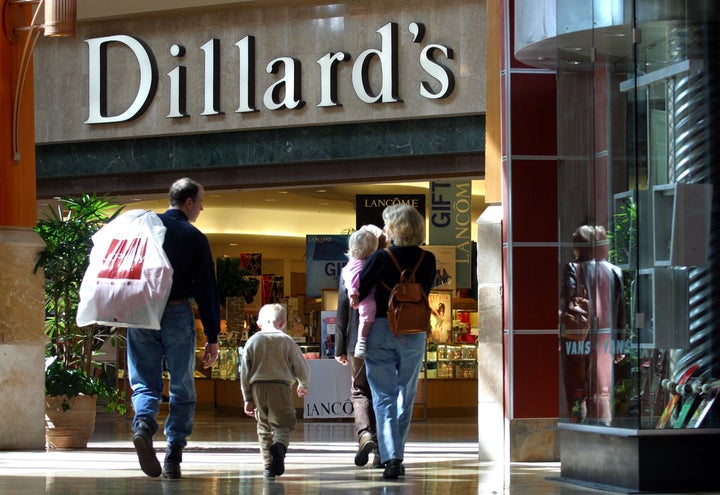 > Rating: 2.6
> CEO approval rating: 37%
> Employees: 40,000
> Industry: Department stores
Founded in 1938 by William T. Dillard, Dillard's department store chain has nearly 300 locations across 29 states. Despite going public in 1969, Dillard's is still something of a family business. Currently, four of CEO Bill Dillard II's siblings work as company executive officers, and William Dillard III, the CEO's son, is a senior vice president.
While the Dillard family may be happy with their jobs, the typical Dillard's employee is not. With a 2.6 job satisfaction rating on Glassdoor, for the fifth consecutive year, Dillard's ranks among the worst companies to work for. Dissatisfied workers frequently cite unrealistic sales quotas and poor management practices. Not only is employee morale suffering at Dillard's, but it seems business is as well. In keeping with a nationwide trend among department stores, profits are down. The company posted net income of $269.4 million in its fiscal 2015, down from $331.9 million the previous year.
8. RadioShack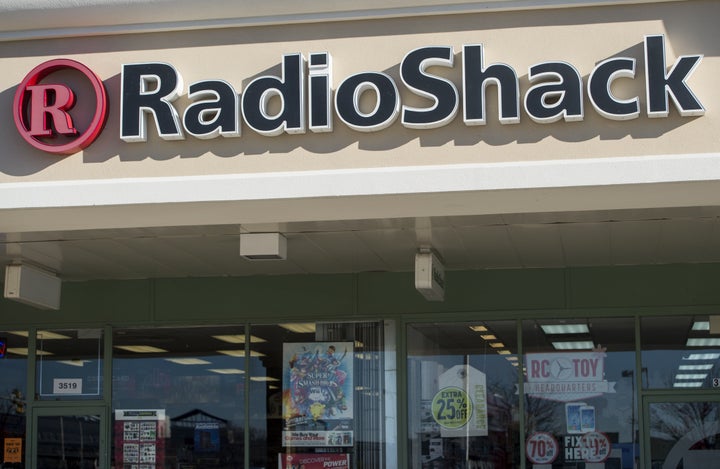 > Rating: 2.6
> CEO approval rating: 40%
> Employees: N/A
> Industry: Consumer electronics retail
After filing for Chapter 11 bankruptcy in February 2015, RadioShack announced plans to close about half of its stores and lay off thousands of employees. Many complaints about the company are the result of its decline. As in-store sales fell over the past few years, numerous sales associates found it more difficult to earn commission. Many employees have reported working shifts without a single customer entering the store. Employees frequently cite low pay and incompetent upper management as major drawbacks of working at the company.
After the bankruptcy, most of RadioShack's stores were salvaged through a deal to co-brand locations with cellular phone provider Sprint. While the deal saved thousands of jobs, however, it has not meaningfully improved employee satisfaction. One of the most common complaints from employees is the heavy pressure to sell cell phones.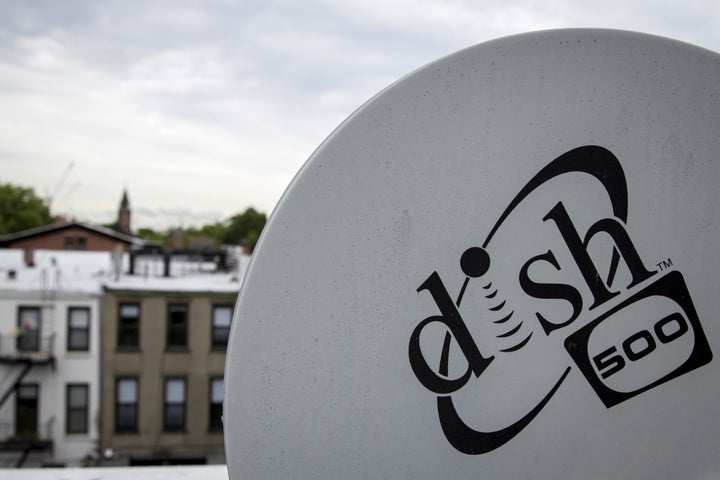 > Rating: 2.6
> CEO approval rating: 42%
> Employees: 18,000
> Industry: CATV systems
As is the case with many of the worst companies to work for, a large share of jobs at DISH are customer service oriented. Also similar to many companies on the list, dissatisfied employees at the company regularly cite long hours and poor work-life balance as the reason for their discontent.
The subscription television service industry is notorious for poor customer relations. The customer experience of DISH's 13 million-plus subscribers is not likely helped by low employee morale.
Low employee morale may also be having an impact on the company's bottom line as well as investor relations. The company's stock price has fallen by roughly 25% in the past year, significantly underperforming the market. In addition, net income is down to $769.3 million in 2015 from $928.9 million the previous year.
6. Kmart (NASDAQ: SHLD)
> Rating: 2.6
> CEO approval rating: 20%
> Employees: 178,000 (including Sears employees)
> Industry: Department stores
Kmart is another retailer with declining sales and low employee satisfaction. The chain is owned by Sears Holdings Corporation, which also owns Sears — also among the worst companies to work for. Kmart's sales have fallen drastically over the past decade and a half, and lower sales mean lower wages for cashiers working on commission. On Glassdoor, employees often complain about low pay, long hours, and out of touch management.
Like many other department stores, Kmart is hurting, and the number of store locations is dwindling. The number of U.S. Kmart locations fell from 1,152 at the end of fiscal 2013 to 941 at the end of fiscal 2015.
5. Xerox (NYSE: XRX)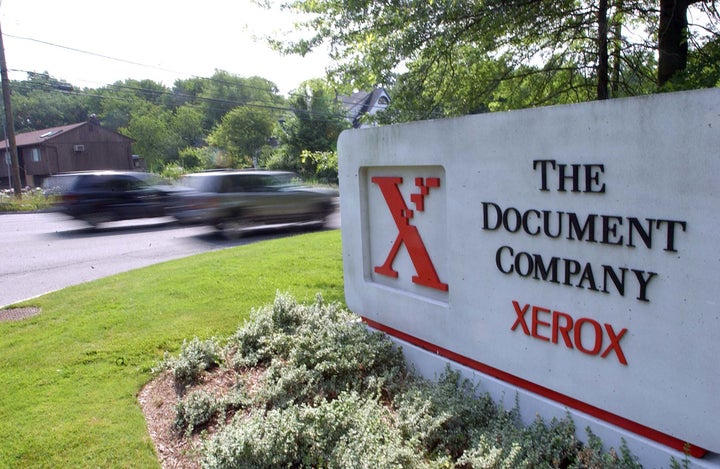 > Rating: 2.6
> CEO approval rating: 36%
> Employees: 143,600
> Industry: Information technology services
Xerox employees are far more likely to be dissatisfied with their jobs than employees at most other major U.S. companies. Frequent employee complaints include stagnant pay and poor management. CEO Ursula Burns, who worked her way up from an intern position with the company 36 years ago and is the first African American woman to lead a Fortune 500 company, is approved of by only 36% of employees.
In addition to low employee morale and a lack of confidence in company leadership among employees, Xerox sales have declined in recent years. Annual revenue is down to $18.0 billion from $19.5 billion the year before and from $20.0 billion in 2013.
Earlier this year, Xerox announced it would split into two distinct companies, one for business processes, including accounting and customer care, and another for document processing. The split is scheduled to be completed by the end of 2016, and has already spurred thousands of layoffs.
4. Sears (NASDAQ: SHLD)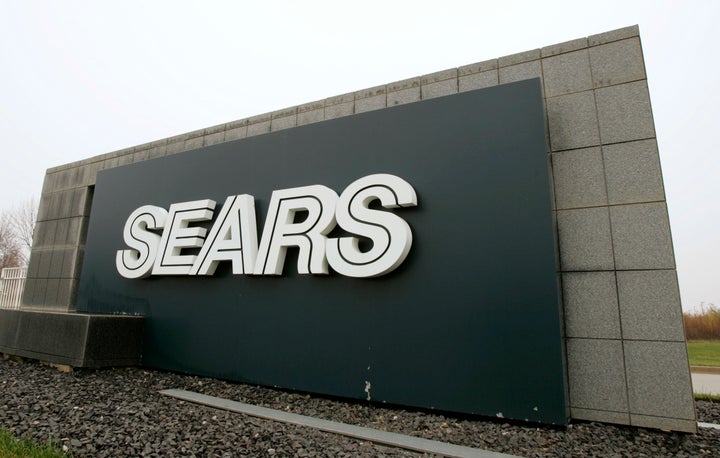 > Rating: 2.6
> CEO approval rating: 19%
> Employees: 178,000 (including Kmart employees)
> Industry: Department stores
A large share of Sears Holdings Corporation's 178,000 employees work at one of 705 Sears department store locations spread across all 50 states. For the second year in a row, department store chain Sears ranks as one of the worst companies to work for. A disproportionate number of company workers complain about earning minimum wage and frequently declining commission rates. The company's CEO, Edward Lampert, is also among the least popular in the country. Less than one in five Sears employees approve of Lampert — and likely with good reason. The company has posted a net loss of at least $1.1 billion every year since he took over in 2013.
Low employee morale is likely affecting customers' shopping experience. According to the American Customer Satisfaction Index, Sears ranks as the second worst department store for customer satisfaction. Sears Holdings also owns Kmart, an equally unpopular company to work for.
3. Family Dollar Stores (NYSE: FDO)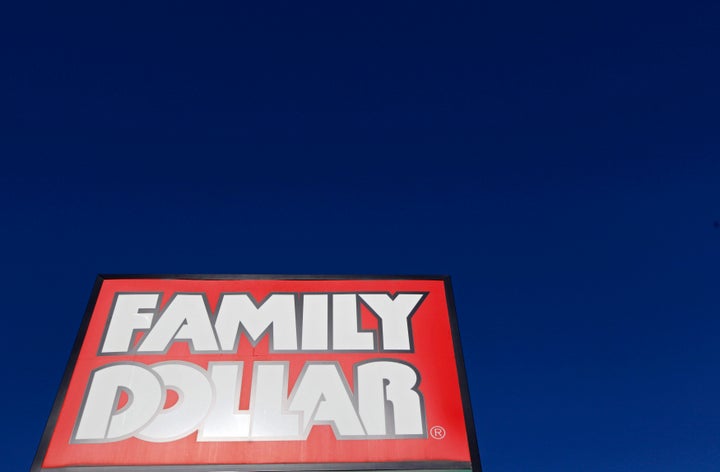 > Rating: 2.5
> CEO approval rating: 36%
> Employees: 60,000
> Industry: Discount stores
With 8,042 stores in 46 states, Family Dollar is nearly ubiquitous across the nation. It also ranks among the worst U.S. companies to work for. The majority of positions at the company are in customer service, which many employees cite as the best part of their job. The customer service aspect of working at Family Dollar is also often part of negative employee reviews, however. Unqualified managers and poor work-life balance are the most commonly cited complaints on Glassdoor. One Family Dollar worker in Michigan complained succinctly, "low pay, long hours, unrealistic expectations."
Family Dollar was acquired by its former competitor Dollar Tree in July 2015. After the transaction, Gary Philbin was named CEO of Family Dollar, replacing Howard Levine. So far Philbin has not made a great impression on his employees, receiving an approval rating of just 36% on Glassdoor.
2. Express Scripts (NASDAQ: ESRX)
> Rating: 2.5
> CEO approval rating: 79%
> Employees: 25,900
> Industry: Health care plans
Express Scripts is a third-party administrator of prescription drugs for various commercial and government health plans, and is the largest pharmacy benefit management company in the country. The average employee rating of Express Scripts is 2.5 stars out of five, tied for the lowest rating of any U.S. company. Employees commonly cite incompetent management, difficulty maintaining work-life balance, and long hours as major drawbacks for working at the company. Many employees report working 10-hour days.
Though this is not the first time Express Scripts has ranked among the worst companies to work for, the company may be trying to turn things around. Earlier this year, Tim Wentworth took over as CEO. Chief executives can have an outsized impact on company culture, and some negative employee sentiment may have left with former CEO George Paz.
1. Forever 21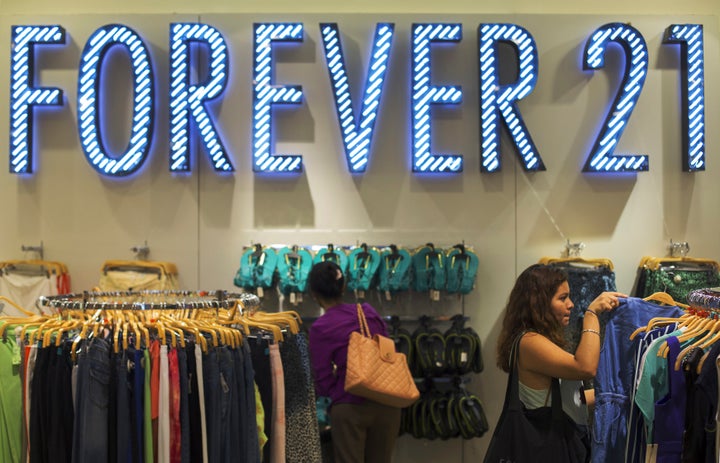 > Rating: 2.5
> CEO approval rating: 30%
> Employees: 30,000
> Industry: Retail apparel
The average employee rating of Forever 21 is just 2.5 stars out of five, tied for the lowest rating of any company based in the United States. Many employees cite inadequate benefits and strict company policies as drawbacks to working at Forever 21.
Over the years, the store has been hit with several high profile lawsuits, including several filed by employees. In 2012, five Forever 21 employees filed a class action lawsuit against the company. The plaintiffs claimed that they and their co-workers were routinely detained in the store during lunch breaks and after their shifts without overtime pay so managers could search their bags for stolen merchandise — a part of the company's former loss-prevention policy. Indeed, many employees on Glassdoor complain of not getting to leave the store until 2:00 a.m. or later, hours after the stores close, often receiving no overtime pay for the extra hours.
REAL LIFE. REAL NEWS. REAL VOICES.
Help us tell more of the stories that matter from voices that too often remain unheard.