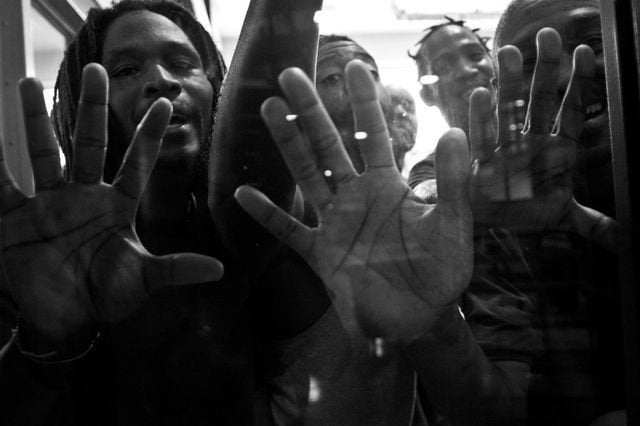 Solitary confinement is a punishment for the most dangerous convicts, but a scathing report released Thursday said detainees held on immigration charges frequently get thrown into isolation for weeks and months at a time for minor infractions.
Detention Watch Network's report said the 10 worst detention centers for immigrants should be immediately closed because adequate medical care is allegedly denied and complaints of sexual abuse get overlooked. The organization called for federal officials to immediately shut 10 facilities with the most egregious allegations of mistreatment.
Besides the 10 detention facilities blasted by the watchdog network, which is a coalition of groups calling for better treatment of people held on immigration charges, researchers said none of the 250 complexes used by the U.S. Immigration and Customs Enforcement agency "reliably" upholds basic standards.
"These are not the only facilities that are bad," said Andrea Black, executive director of Detention Watch Center, during a conference call with reporters. "These are the worst of the worst."
Investigators uncovered:
Roberto Martinez Medina, 39, who died in 2009 from a "treatable heart infection" at the Stewart Detention Center in Georgia because "the nursing staff failed to refer Mr. Medina for timely medical treatment and the facility physicians failed to follow internal oversight procedures."
A man held in the Houston Processing Center who "was placed in solitary confinement for months at a time," tantamount to torture by United Nations standards.
A man identified as Samir claimed to have been raped and forced repeatedly to perform sexual acts on other inmates In Illinois' Tri-County Detention Center. ICE officials transferred him to another site, but the report says that local law enforcement have no record of his complaints.
An Arizona facility where inmates complained of "food served on dirty trays, worms found in food," and "bugs and worms found in faucets."
Parents jailed hundreds of miles away from their children.
The report depicted immigration detention reforms launched by the Obama administration since 2009 as a failure, but government officials and private operators of detention centers faulted the researchers for including alleged violations that predated the changes and for anonymous complaints that couldn't be verified.
"ICE is in the process of fully reviewing the reports. However, it is disappointing that the reports appear to be built primarily on anonymous allegations that cannot be investigated or substantiated, and many secondhand sources and anecdotes that predate the agency's initiation of detention reform," said a statement from ICE spokeswoman Gillian Christensen. "ICE stands behind the significant work we've done reforming the detention system by increasing federal oversight, improving conditions of confinement and prioritizing the health and safety of the individuals in our custody."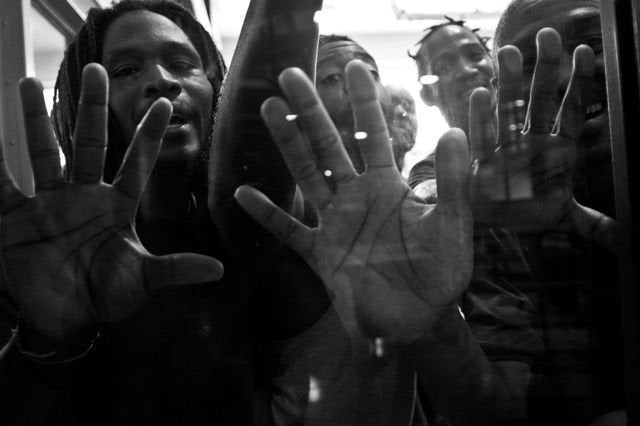 'Worst' Prisons and Jails for Immigrants
But Detention Watch Network spokeswoman told HuffPost that the majority of incidents were reported after visits by advocacy groups to jails and prisons last summer. However, in making the list, researchers didn't visit every ICE facility.
On any given day, there are 33,000 people detained by ICE. They spend an average of 26.5 days behind bars, according Christensen. In 2011, ICE deported nearly 400,000 people. Annually, it costs $1.7 billion to hold immigrants, Black said.
The report, called "Expose and Close," said that at the 10 facilities, detainees often waited weeks and months to see a doctor and were never allowed outdoors. Many detainees accused of immigration violations, but not other crimes, are held without bond, leaving them jailed for years in extreme cases, until their case is resolved, the report said.
The hardships covered in the report touched on milder grievances too, such as lockups charging inmates $2 per minute for phone calls, the prevalence of inedible food in the cafeterias and the lack of recreation time outdoors.
Christensen said that protocols put in place three years ago guarantee that inmates receive timely medical and mental health treatment, which includes a screening upon arrival for all detainees. There's a full physical exam within two weeks of arrival and all sites are capable of getting a detainee to emergency care at any hour of the day.
Jails from New Jersey to California rank among the 10 worst, according to the network, with the majority in Southern states.
"ICE claims it's taken steps," Black said, "but it's clear people in detention are suffering as much as ever."
Private companies operate some of the prisons and jails on the list, but the report's researchers urged ICE to sever contracts with these businesses. Of the roughly 33,000 beds available for detained immigrants, about half are in privately run jails and prisons.
Corrections Corporation of America, one of the largest private prison companies in the country, runs two sites that landed in the report: the Stewart Detention Center where Medina died and the Houston Processing Center. The Houston jail "appears shinier, cleaner and even better managed" than other immigrant detention centers, but the report's writers were troubled by the arbitrary use of solitary confinement.
CCA senior director Steve Owen criticized the report for rehashing old complaints and defended the company's service, saying it "save(s) taxpayers money while providing safe, high-quality detention services.
"It is yet another unfortunate example of the lack of seriousness with which political attack groups approach the very real and practical challenges our nation faces in safely, humanely and cost effectively housing immigration detainees," Owen said in a statement to HuffPost. "While they continue to play the role of professional critics, CCA's dedicated professionals, including chaplains, nurses, teachers and corrections and detention officers, will continue to provide safe, affordable and dependable solutions to our government partners and taxpayers."
Related
Popular in the Community