 It's the thought that counts, right? Wrong! Unless any of these items were specifically requested by your long-time spouse, don't even think about buying your partner a self-help book, a vacuum cleaner or anything having to do with exercise this holiday season.
Or so says a whole host of post 50 husbands and wives we spoke with about the worst gifts they'd ever gotten from their spouses for Christmas.
Some said they couldn't believe their partners of many years had stooped to the level of buying them a gift card or, even worse, white granny panties. How un-sexy does he think I am? Others said they'd never forgive their spouse for buying them an ugly Christmas sweater -- and nothing more. What were they thinking?
"In my 14 years of marriage, I'd say the worst present I ever received was a state-of-the-art barbeque grill because it was clearly for him to put out by the pool ... and not for me! Ha!," said Meg Beattie Patrick.
"The best present I ever received from a husband was a pair of Riedell Figure Skates with Sheffield blades ... I cried more than when I received diamonds or pearls. A gift is about what makes the essence of a person happy ... and ice skating is like flying!" she added.
Katya Wowk recalled that Christmas 2010 was a huge disappointment for her, present-wise.
"Earlier that year the very first iPad was released and my husband purchased one for himself the minute they were made available," she said. "For the next several months I watched with envy as he played with his beloved tech toy for hours on end, occasionally showing me some of the wonderful apps he downloaded. I ooh'd and ah'd and hoped that I would be the lucky recipient of an Apple iPad for Christmas.

"My heart sank when I saw the Tiffany PMS 1837 bag waiting for me to open it on Christmas morning. What a huge bummer that was," she added. "I wasn't ungrateful and I certainly didn't express my disappointment, but my husband could nonetheless tell that this was not the perfect gift."
Melissa Bigelow said her worst gift ever was a Roomba.
"Worst gift ever was a Roomba is the vacuum cleaner disk that circulates throughout the house and supposedly vacuums for you (given with the best of intentions as our fourth child was just born and he thought it would be helpful," she said. "The kids thought it was great, like a motorized pet. I was bummed to get a housecleaning tool as a gift, thereby solidifying my job as 'housewife'. Because I wanted something romantic, I asked him to return it, which he refused to do, and I wouldn't either so we drove around with it in the back of the car for months before finally giving it away."
Daniel Fried said he couldn't believe the year his wife bought him a book on "healing his emotional self."
"I was thinking, 'this is no present ... this is a sign you want me to change'," he said. "I'd rather get a tie than a self-help book.
"It's like buying your spouse an exercise mat or weights," he added. "You are sending a message that you want them to improve in some way."

Cathlyn Robinson said her "worst present story" has to do with how important Christmas morning stockings have always been to her and her very English family.
"One Christmas morning, we were all opening our stockings ... except me," she said. "My husband had forgotten to get my anything for my stocking and it was completely empty. He felt so badly that he ran out to 7-11 and bought me trashy magazines and bad candy.
"A very nice try but way too late! Otherwise, he does well on gifts ... and ever since that year, my stockings are full on Christmas morning," she said.
One woman said her worst Christmas was the year her husband's family was visiting and he asked everyone to buy her a different cooking pot or pan so that she'd have a complete set. One man said he hated receiving a giant exercise ball one year. "I didn't even know how to use the thing," he said.

So what was your worst Christmas present ever from a spouse? Let us know in comments. And, um, happy holidays!
Related
Before You Go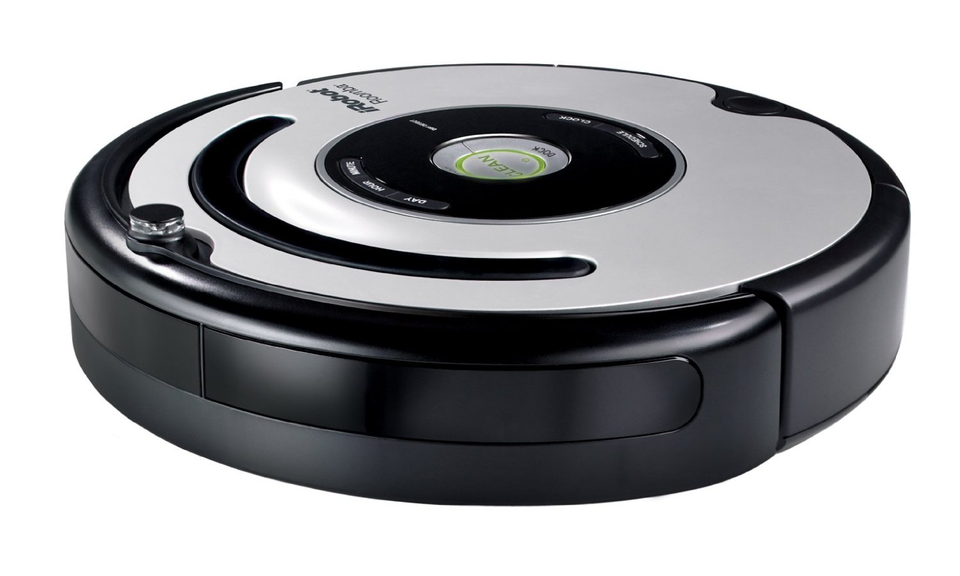 Worst Gifts I've Ever Gotten
Popular in the Community