According to the press release:
Just 7 percent of cleaning products adequately disclosed their contents. To uncover what's in common household cleaners, EWG's staff scientists spent 14 months scouring product labels and digging through company websites and technical documents. EWG staff reviewed each ingredient against 15 U.S. and international toxicity databases and numerous scientific and medical journals.
According to the EWG study, 53 percent of cleaning products under review contained lung-harming ingredients. In addition, well-known carcinogens like formaldehyde and chloroform were found in several cleaners.
However, EWG does suggest some cleaners that are better for your health and the environment, such as Green Shield Organic and Whole Foods' Green Mission brand. Don't be fooled by "green" labels though, since other eco-friendly products can be misleading with their claims.
If you opt to use store-bought cleaners, know your products. Below is a portion of EWG's list of cleaners that found a place in the Cleaners Hall of Shame. Some products are potentially fatal if inhaled or swallowed, some are reportedly made with knowingly high-hazard ingredients, and others utilize materials that have actually been banned in other countries.
List and photos courtesy of EWG.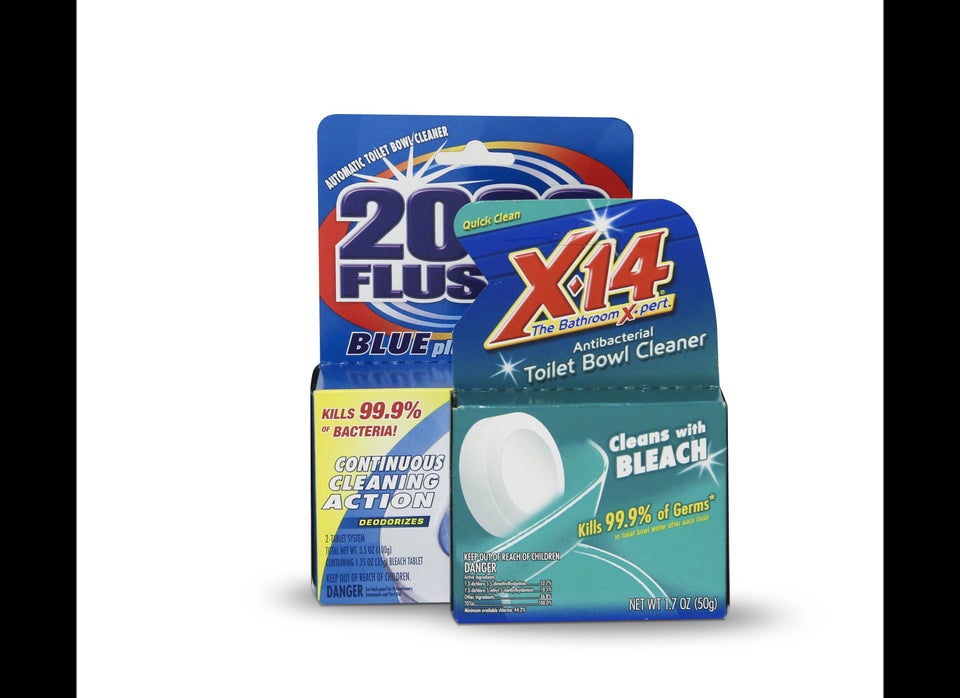 EWG's List Of Cleaners Hall Of Shame
Related
Popular in the Community