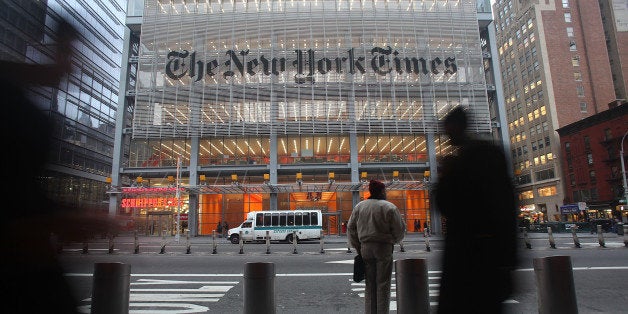 The report ranks newspaper reporter at 199 out of 200 occupations -- one spot higher than last year. And with the decline of print journalism, CareerCast predicts that opportunities for newspaper reporters will get even worse by 2022.
The study ranked the top 200 best and worst jobs in the U.S. -- looking at working environment, income, future outlook and stress -- and found that lumberjack is now the worst. Then came newspaper reporter, enlisted military personnel, taxi driver and broadcaster.
According to the Bureau of Labor Statistics, newspaper reporters earn a median salary of $37,090 -- higher than the median pay of lumberjacks, enlisted military members and taxi drivers. But "dwindling hiring prospects" are a major reason the occupation ranks so low, CareerCast reports. Pew Research Center similarly found that the number of working journalists in the U.S. has dropped dramatically in the last six years-- from 55,000 in 2006 to just 38,000 in 2012.
Popular in the Community