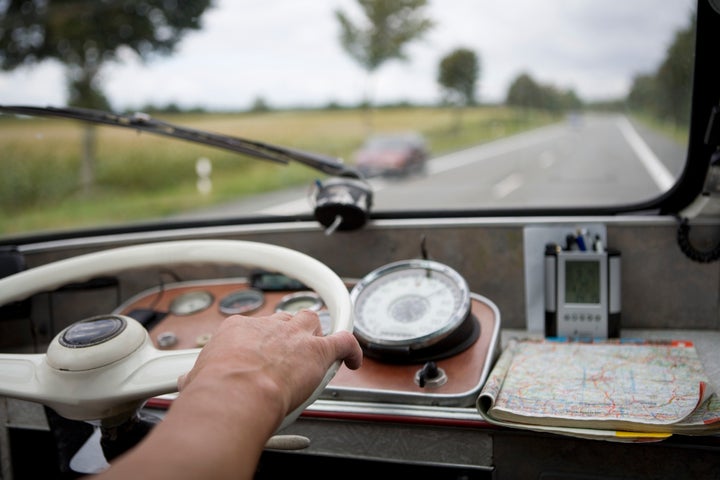 Working is good for the worker in many ways, but in some jobs, there may be negative effects on your overall health.
Construction
It's discouraging how hazardous construction work can be. Even the best-trained workers could fall, suffer electrocution or get trapped between surfaces. They also run the risk of exposure to strong chemicals, fumes and particles. Protective gear may stave off illness, but it doesn't prevent it altogether, and Health.com notes construction workers who inhale dust on a job site are at risk for lung cancer, mesothelioma and asbestosis. The BLS reports fatal work injuries in construction and extraction occupations fell 6 percent and 15 percent, respectively, between 2012 and 2013. Still, two construction jobs -- roofers and general construction laborers -- were among the top 10 occupations with the highest fatal work injuries in 2013. One extraction job, mining machine operator, also appeared on the BLS list.
Service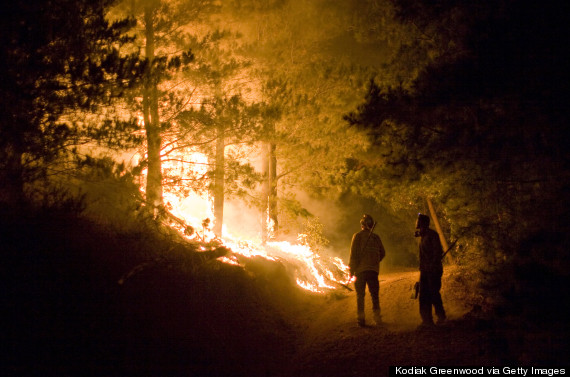 The BLS reports fatal work injuries have increased to 247 fatalities within protective service occupations, like firefighters and police officers, and on-the-job injury is still common. There's also an expected emotional toll from caring for the lives of others while working long, unorthodox shifts. As a result, these two professions were included on CareerCast's list of the 10 most stressful jobs. Firefighters face an additional health threat due to their possible exposure to toxic chemicals.
There's a great chance of physical injury on other service-performing jobs as well. Garbage collectors could suffer muscle strain while lifting heavy objects around warehouses and on dump trucks. Plus there's a chance of injury if those collectors who ride in or on the back of a garbage truck are involved in an auto accident. Electric power-line installers and repairers could be electrocuted on live wire or accidentally fall. According to the BLS, both professions experience high injury rates and are among the 10 occupations with the highest fatal work injuries in 2013.
Farming, Fishing And Forestry
Jobs in these industries are ideal for those who love the outdoors, don't mind getting their hands dirty and don't mind suffering a scrape or two. Working in nature with livestock or marine life means juggling the unexpected, and there's a great chance for injury, even for the well-seasoned and well-trained. Farmers and ranchers as well as fishers and logging workers were among the 10 occupations with the highest fatal work injuries in 2013, although on-the-job fatalities in these fields have actually declined to 225.
Armed Services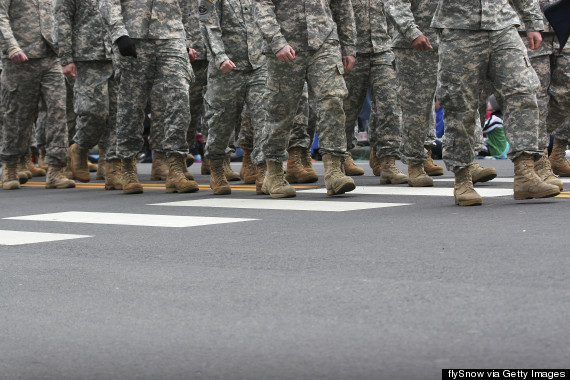 Armed services jobs range from those directly related to defense, like a fighter pilot, to those that have a civilian equivalent, like a navy lawyer, so the strain someone in this field might experience varies. One thing's certain: Any job within the military could involve extensive periods away from home, irregular shifts, the responsibility for the lives of others and the possibility of placing those lives -- and your own -- at risk. For these reasons, CareerCast included both enlisted military personnel (any military member who serves at a rank below commissioned officer) and military general (an officer who has reached the top of the military rank structure) on its list of most stressful jobs of 2014. The BLS reports 67 fatal work injuries to resident military personnel in 2013, compared to 50 in 2012.
Transportation
Let's skirt past the obvious -- operating heavy mobile machinery is always dangerous -- to little-thought-of reasons transportation jobs affect physical and emotional health. First, there's the exposure to fumes and chemicals: For example, Health.com notes delivery truck drivers who unload merchandise at loading docks are at risk for lung diseases like COPD. Airline pilots risk hearing loss from their prolonged exposure to blaring plane engine noise. There's also the mental stress involved from being responsible for the safety of your passengers. Airline pilot also appeared on CareerCast's list, along with taxi driver, for being especially stressful. The BLS reports fatal work injuries in transportation professions actually declined 10 percent last year. Still, the aforementioned jobs were among the 10 occupations with the highest fatal work injury rates in 2013.
Desk Jobs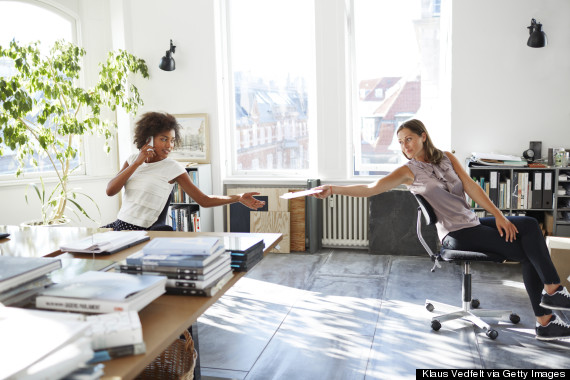 Don't snicker -- desk jobs don't appear on the BLS list of jobs with the highest fatalities, but they can still be dangerous in the long term. Numerous studies show sitting too much could shorten your life and increase your chance of cancer, diabetes and cardiovascular disease. Then there's the impact one of these jobs could have on your psyche. CareerCast includes four so-called "desk jobs" on its list of stressful occupations: Event coordinator, public relations executive, senior corporate executive and newspaper reporter. They all have one glaring, uniting characteristic that probably contributed to their placement: They're all deadline-driven occupations.
Take these preventive measures to ensure you're working as safely as possible:
1. Consult with your doctor. Talk with your primary care physician about your occupation's stressors and your typical workday so he or she might give recommendations for how to stay safe and well. Depending on your profession, you might also want to set up a consultation with an executive health program. "We see patients from all over the world who visit us for a day to a day and a half for consultations and tests," says Kurt Carlson, an internist and medical director for the executive and international health program at the Mayo Clinic. "The intent is for these people to return to their primary care provider with the recommendations we've given them, and we make an effort to communicate the results of our evaluation with those providers."
2. Stay certified and informed. It's important to pursue continual safety training, particularly for jobs with a physical aspect. For instance, the Construction Safety Council is a nonprofit organization that offers training courses for anyone affiliated with a construction site, from engineers and architects to vendors and laborers. "All our courses are based on the OSHA [Occupational Safety and Health Administration] standards and incorporate any other industry best practices, so attendees are trained on how to avoid unsafe positions and situations on the job, and we also turn them on to some of the technology that's been developed to make their jobs safer," says Paul A. Satti, technical director of the CSC. Satti also stresses that "training isn't the end solution to the problem. It's also important for the contractors who run the job site to do what's necessary to keep the site and their workers safe."
3. Get sleep and get active. Carlson says employees in sedentary fields often complain that they lack two things: sleep and time to exercise. Working with your doctor can help you normalize your schedule to make time for both, and you should aim for at least seven hours of sleep most nights.
4. Cull bad habits. Limit your alcohol intake and stop smoking altogether because these habits place additional physical stress on your body. And try eating a balanced diet. "A lot of the people we see are age 45 up to 65 or 70, so that's the time in life when they should have screenings for a variety of conditions," Carlson says. "There's focus on heart health and developing healthy eating and exercise habits."
5. Find a Zen activity. Taking care of yourself physically will have a positive effect on how you process stress, but introduce at least one other just-for-you activity that you may do to relax in off hours. "Stress management really deals with how you manage any stress in life, not just stress at work," Carlson says.
Related
Before You Go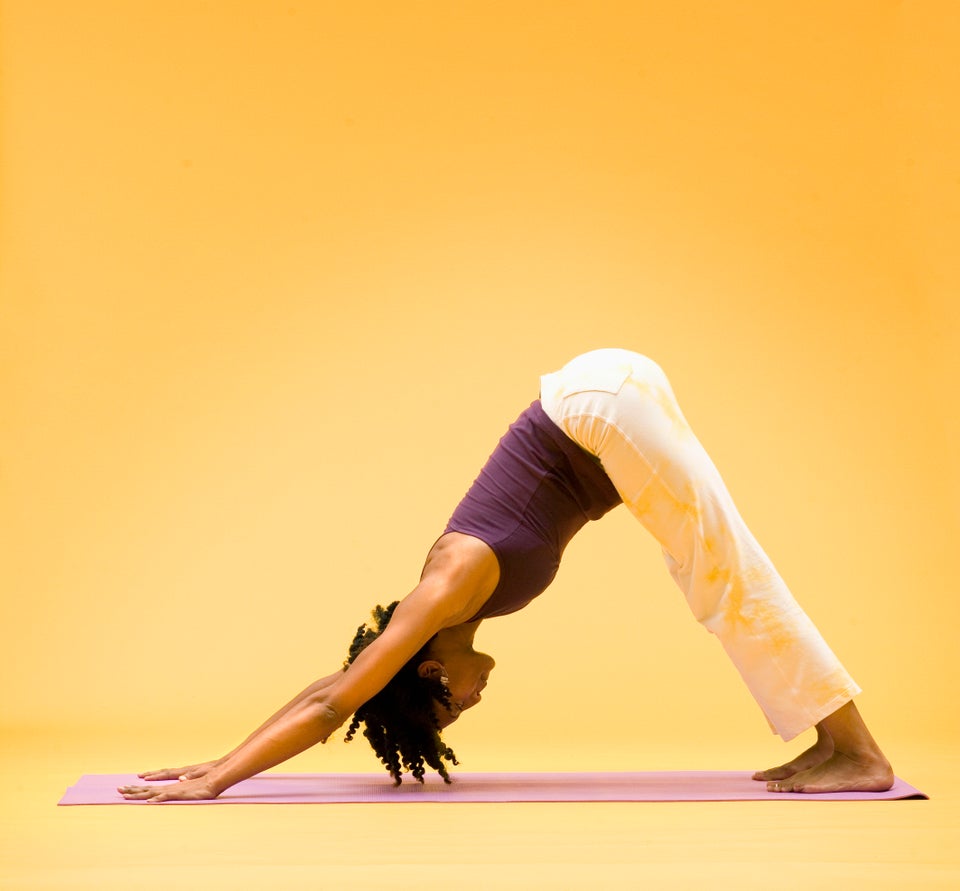 12 Yoga Poses To Undo The Damage Of Your Desk Job