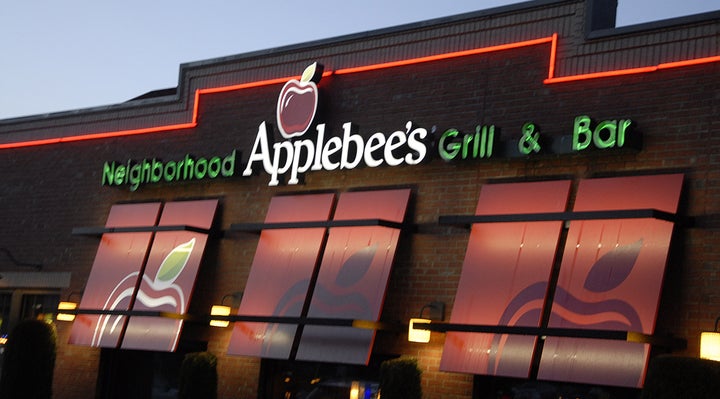 Eating good in the neighborhood has never felt worse.
According to the Center for Science in the Public Interest, Applebee's boasts one of the unhealthiest menu items in America. Unfortunately, this food bomb lands on your table before you even order an entree.
Applebee's build-your-sampler offers a combo platter of two to five appetizers. If you order the combination of cheeseburger egg rolls, pretzels and beer cheese dip, chicken quesadillas, boneless buffalo wings and spinach and artichoke dip, you're staring down a whopping 3,390 calories, 11,650 milligrams of sodium and 65 grams of fat.
"At Applebee's we offer our guests a wide variety of items to tailor each visit to their specific dining needs," Applebee's executive director of communications Steve Coe wrote in a statement to The Huffington Post. He pointed out that the appetizer combo plates in question are designed to share ― and that calorie-conscious customers can choose from a menu of low-calorie options.
Feast your eyes upon what chain restaurants hath wrought, America. May the gods of fast casual dining have mercy on our souls.
This post has been updated to include additional quotes.