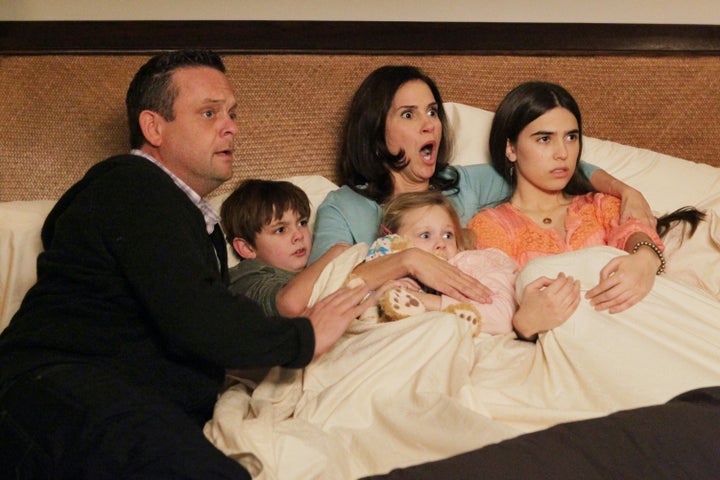 We've had high praise for the best new comedies and the best new dramas this week ... but now it's time to talk about the worst new TV shows of the 2012-2013 season.
HuffPost TV rounded up 20 of the top TV critics in the country to share their picks and, not surprisingly, no one pulled any punches with this topic. At all. But it wasn't totally unanimous -- although there is a clear loser here, 10 different shows actually received shout-outs for their awfulness.
Now we're not saying these shows won't be huge hits -- inevitably, there are always a few shockingly bad shows each season that become huge ratings surprises. We're just saying we can't condone you wasting your time watching them. So without further ado, watch this hilarious video to get all our worst new show picks in under four minutes.
A special shout-out to all of the critics who shared their opinions, in order of appearance: Gail Pennington from the St. Louis Post-Dispatch; Jarett Wieselman from ETonline and TheInsider.com; Jace Lacob from The Daily Beast; Carina MacKenzie from Zap2it; Eric Deggans from the Tampa Bay Times; Michael O'Connell from THR.com; Alan Sepinwall from HitFix; Melanie McFarland from IMDb TV; Denise Martin from Vulture; HuffPost TV's own Mo Ryan; Alyssa Rosenberg from ThinkProgress.org and Slate; Ken Tucker from Entertainment Weekly; Damian Holbrook from TV Guide Magazine; Sarah Rodman from The Boston Globe; Matt Roush from TV Guide Magazine; Ellen Gray from the Philadelphia Daily News; yours truly; Dan Fienberg from HitFix; and Todd VanDerWerff from The A.V. Club.
Check out the HuffPost TV snap judgments of all the new pilots here, by network:
Tune-in info -- if you dare:
*"How To Live With Your Parents (For the Rest of Your Life)" premieres midseason 2013 on ABC.
*"Family Tools" premieres midseason 2013 on ABC.
*"The Neighbors" premieres Wed., Sept. 26, 9:30 p.m. ET on ABC.
*"Partners" premieres Mon., Sept. 24, 8:30 p.m. ET on CBS.
*"Guys With Kids" premieres Wed., Sept. 26, 8:30 p.m. ET on NBC.
*"Chicago Fire" premieres Wed., Oct. 10, 10 p.m. ET on NBC.
*"Malibu Country" premieres Fri., Nov. 2, 8:30 p.m. ET on ABC.
*"Emily Owens, M.D." premieres Tues., Oct. 16, 9 p.m. ET on The CW.
*"Cult" premiere date TBD on The CW.
*"Beauty and the Beast" premieres Thurs., Oct. 11, 9 p.m. ET on The CW.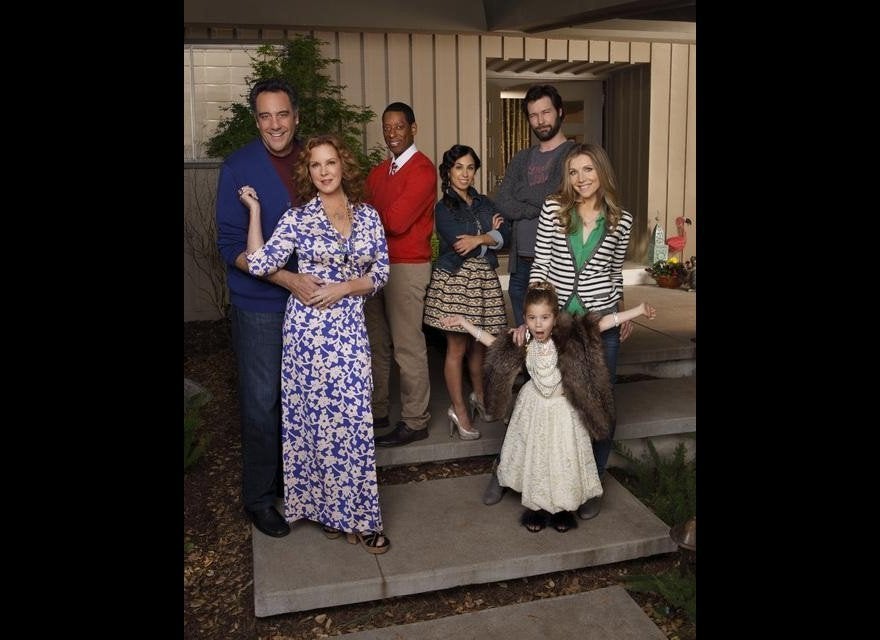 New ABC Series
Popular in the Community