Change can be good, but when it comes to certain things, you just can't beat the original. Any time something is good enough to be remade, visionaries, designers, and whatnot need to realize they've got some pretty big shoes to fill. We've seen our fair share of horrible remakes and flops... "Grease 2," any of the "Charlie's Angel's" remakes, and 1998's "Psycho" come to mind.
If it ain't broke, you shouldn't fix it, people. Here's the proof:
1. Watermelon Oreos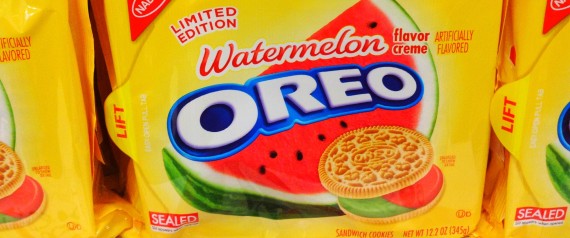 No, your eyes are not deceiving you. This monstrosity is very real, and available on the shelves of a Target store near you. We can't even begin to understand why anyone would want to change the perfection of the Oreo -- that irresistible blend of satisfyingly crunchy, chocolatey cookie balanced with the smooth, creamy, sweetness of the creme. As if it wasn't bad enough that it now comes in a vanilla wafer variety, the folks at Nabisco decided to try a fruitier approach that tastes like "summer" according to Oreo reps.
Luckily, it's available for a limited time only as of yet. But there are still plenty of other bizarre Oreo flavors floating around like creamsicle and candy corn. Blasphemy.
2. Touch of Yogurt Shampoo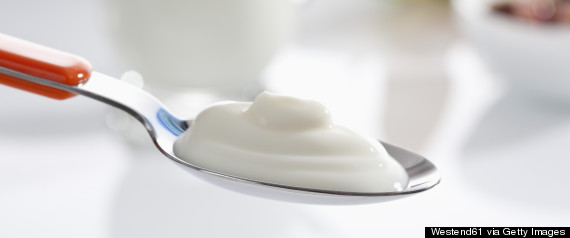 This isn't how you'd imagine having your yogurt in the morning. Clairol introduced the yogurt-infused shampoo in 1979, as a test product, but luckily the product went off, quickly. While yogurt can be used as a DIY mask for glowing skin and shiny hair, somehow the thought of using it to get your hair clean seemed to gross people out. Perhaps better marketing could have saved this product?
3. New Coke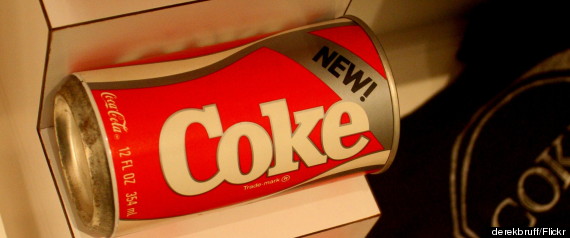 In one of the worst product fails in modern history, the folks at Coca-Cola decided it was time for a change. But what they didn't realize is, the people didn't want one. After nearly 100 years of having the same classic formula, they introduced "New Coke" in April 1985, promising what one exec dubbed a "smoother, rounder, yet bolder" taste. Sounds more like a wine than a soda to us.
Instead of re-energizing the brand as they had intended it, the company found itself in the middle of a firestorm, as outraged Coke drinkers nationwide treated the change as almost unpatriotic, hoarding cases of the "old" Coke and yes, even creating a black market for the drink. Less three months later, the new formula was pulled from store shelves in July.
While the product is considered a massive fail, there was a silver lining for the company. It just proved how loyal Coke drinkers really are to their beloved product.
4. Gerber... For Adults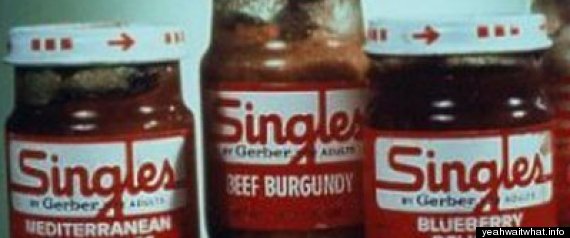 Try not to gag. In 1974, there was no shame in eating baby food as an adult. That's right, the good folks at Gerber decided to create pureed versions of adult foods for college students and young working adults who were on the go. Because there's nothing like baby food to help make you feel like a grownup. Besides the obvious marketing flaw (and disgusting flavors, based on the photos), the product was an epic failure because well, turns out chewing is one of the best parts of eating and nobody wants to be caught eating baby food.
5. MSN Direct Smart Watches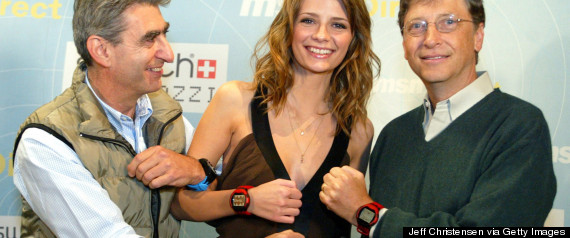 Even an endorsement from then it-girl Mischa Barton and Bill Gates couldn't save this "smart" product. Launched in 2004, these watches allowed the wearer to check stock quotes, get the weather report, and fetch sports scores instantly. This might have worked, had the technology been launched a decade earlier, but creators failed to realize that not only were the watched clunky (and a tad nerdy), who needs this technology on their wrists when they can have it in their hands via smartphone? What's worse is creators wanted you to have to pay monthly fees for various services, which ended up being more costly than a handy 99-cent app. RIP smart watch.
6. Bottled Water -- For Pets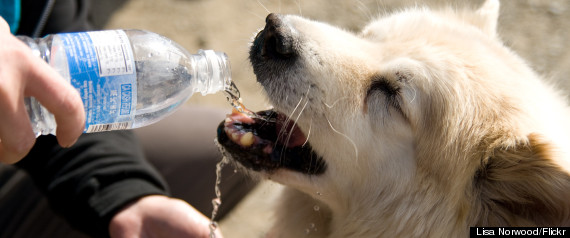 Remember in the early 2000s when it was tres chic to stick your tiny pet in your handbag? Well, in the early '90s, someone decided it would be a good idea to create bottled, and yes, flavored, water for those pampered dogs and cats. Coming in flavors like crispy beef and tangy fish (ew), the clever water never really picked up steam, even with owners who loved to spoil their pets. It looks like all the time and money the owners spent on getting it FDA-approved for human consumption (we're not sure why), was a total waste. Sorry, pets.
7. Oakley Thump Before there was Google Glass, there were these not-so-nifty sunglasses by eyewear maker Oakley. The seemingly smart design combined sunglasses with a built-in MP3 player, allowing the wearer to seamlessly experience sun-protection while enjoying their favorite tunes. A few small problems though; the glasses weren't the prettiest things as you can see, resembling something from a bad sci-fi/action movie. Second, they were several times pricier than a simple pair of shades. Lastly, users complained about the lack of control, compared with the many options you have on a standard music player. We wonder, what happens if you just want music but it's not sunny out?
8. R.J. Reynolds Smokeless Cigarettes In the late '80s, tobacco giant Premier decided to invest in creating a "smokeless cigarette" among increased consumer fears about secondhand smoke. The company spent around $300 million, according to some estimates, on R&D to create the product that looked just a cigarette but turned out to feel oh-so different. It failed in the test market within a year, with smokers complaining the cigarette tasted like "burning plastic," and that it was too hot to hold in their fingers. Another problem was the increased cost compared with regular cigarettes. Some also questioned the safety of the cigarette.
9. Burger King Satisfries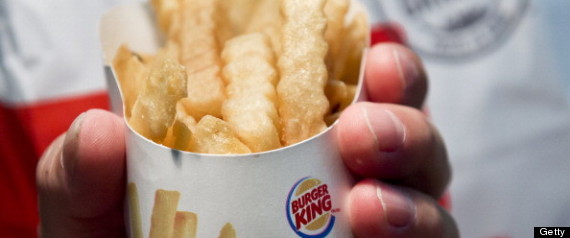 Every french fry devotee knew something was too good to be true when Burger King launched this supposedly more health-conscious french fry last fall. It's just another move that fast-food chains are taking to make their food less calorically laden, as Americans become more weight conscious. The concept was simple. The same junk food you love, just with less fat and calories.
But fry aficionados say that compared with the chain's regular fries, the healthier version has a tougher coating and slightly drier texture. We're guessing most calorie-conscious folks won't be ordering fries with their meal, but also, wouldn't you rather just have a smaller portion of the original? Satisfries are still on BK's menu, but we wouldn't be surprised if they're ultimately discontinued.
REAL LIFE. REAL NEWS. REAL VOICES.
Help us tell more of the stories that matter from voices that too often remain unheard.
BEFORE YOU GO
PHOTO GALLERY
Social Media 101