Halloween is a time for candy bars, parties and sexy costumes... lots of sexy costumes.
It seems like anything can be made into a suggestive costume these days: Sexy Hello Kitty, that's been done. Sexy banana? Believe it or not, that exists. There are countless provocative get-ups this time of year, but some are more awful than others. To help settle the great debate once and for all, we're asking you, America, to let us know: Which sexy Halloween costume is the worst?
Here's how the voting will go down:
Round One voting opens October 14 -- vote right now!
Tuesday, October 15 at 9:00am Eastern, Round Two begins.
Wednesday, October 16 at 9:00am Eastern, you'll be able to vote in Round Three.
Thursday morning, October 17, we'll announce which costume won the battle.
More inappropriate Halloween costumes: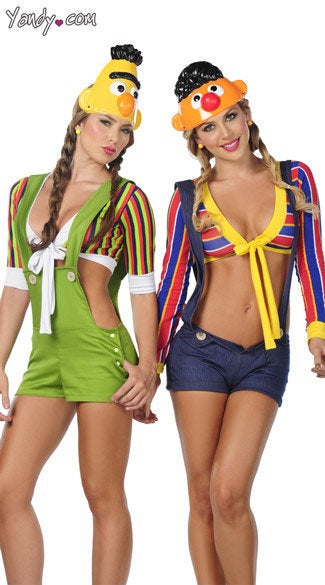 The Most Inappropriate Halloween Costumes Of All Time (CLONED)