The controversial British reality show, in which artists repurpose embarrassing ink, just featured grandfather Mick from Kent, England, in the final episode of this series. Mick's innie belly button serves as a vagina surrounded by a tattoo of a woman spreading her legs.
Trust us, it's really tacky. But if you must see for yourself, don't say you weren't warned.
"That is hands-down the worst tattoo I have ever seen," show receptionist Paisley Billings says in the clip above.
No, thank you, Mick, for setting the bar so low on tasteless that perhaps we can all feel better about the horrible life choices we've made.
"Tattoo Fixers" turned Mick's outlandish flesh art into the "Three Wise Monkeys."
I think we're too late on the "See No Evil" part, Mick.
Related
Before You Go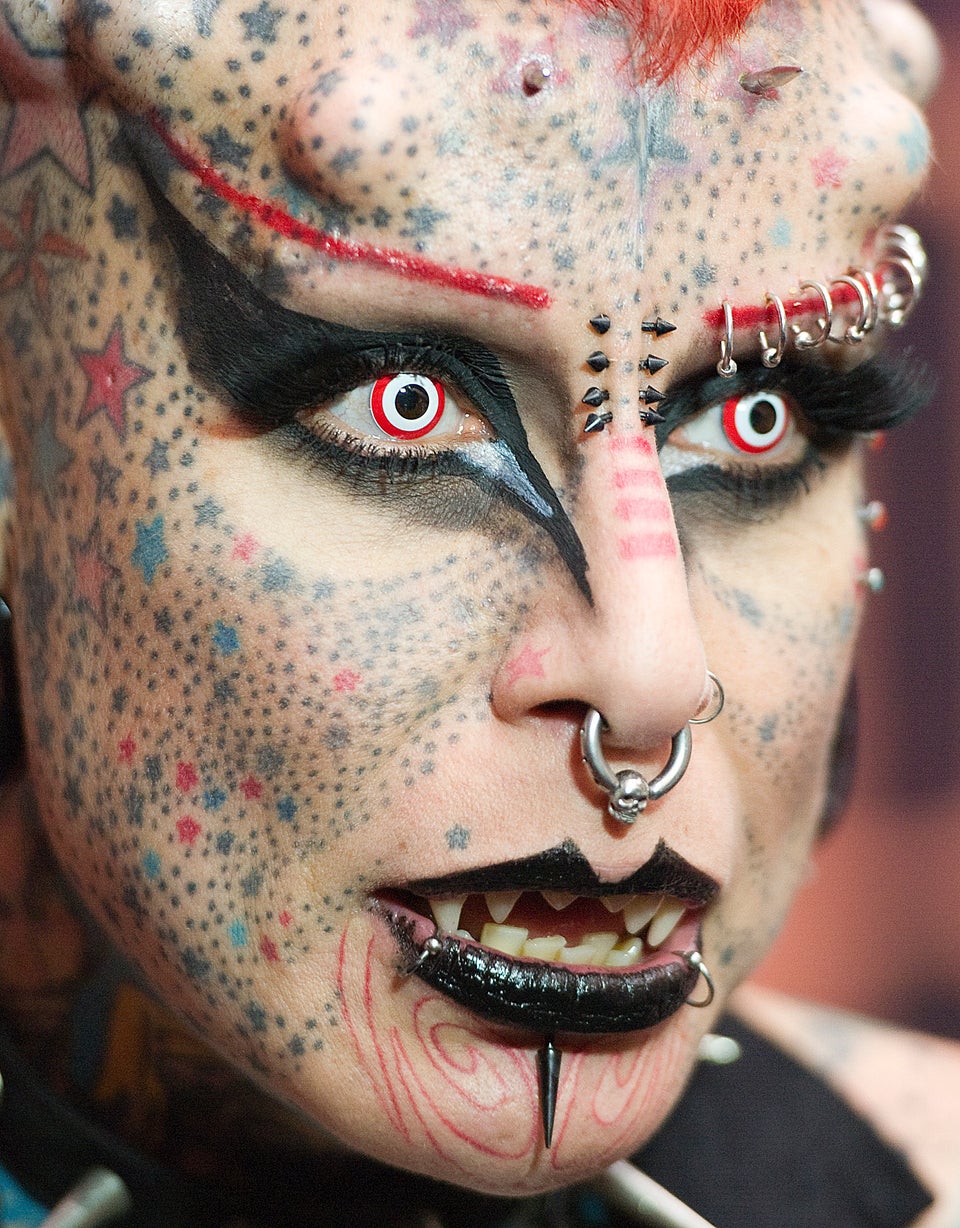 The Craziest Tattoos We've Seen
Popular in the Community