Some brands deftly craft their Twitter presence. Bank of America's @BofA_Help account, for example, has come to be seen as an effective forum where customers' concerns are quickly addressed and solved.
Other brands on Twitter have fallen victim to blunders and over-sharing, where the tweeter-in-charge hastily posts an intemperate or inappropriate thought for a large audience to read. After suffering a Twitter PR disaster, some brands assume responsibility for the controversy, while others blame interns, while still others point to saboteurs from outside the company.
Did we leave out a noteworthy fail? Share your suggestions by clicking "Add a slide" below or by emailing us at technology@huffingtonpost.com.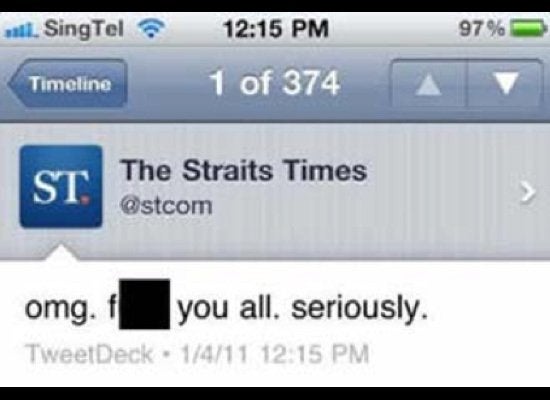 Twitter PR Fails
Related
Popular in the Community