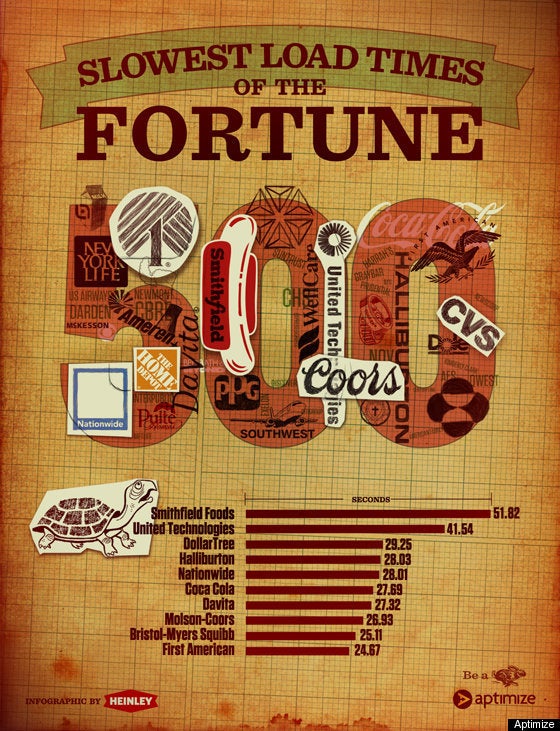 Speed matters on the web and as fast is getting faster, few users have the patience to wait on sluggish websites.
Fortune 500 companies may be giants revenue-wise, but they aren't all tech-savvy.

Aptimize, a company that develops software to accelerate site speed, has ranked the slowest websites of companies in the Fortune 500.
Check out 10 companies that haven't yet gotten "up to speed" in the infographic below.
Related
Popular in the Community