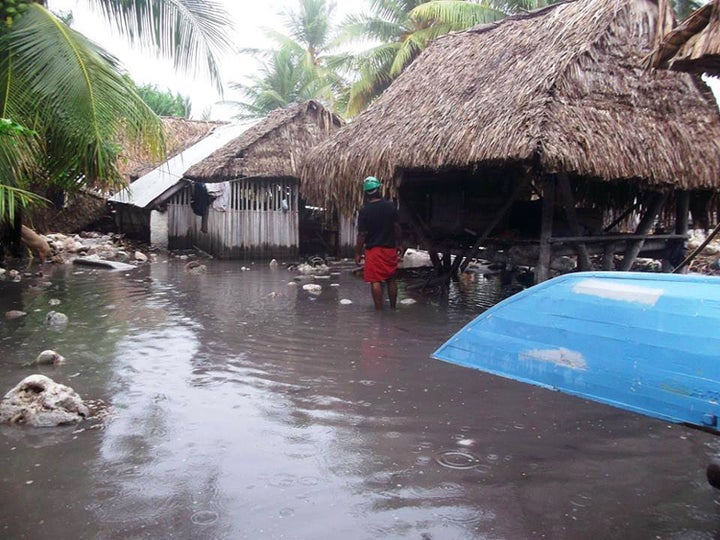 The man who could have been the world's first climate change refugee just got deported from the country where he had been seeking refuge for the past four years.
On Thursday, the New Zealand government sent Ioane Teitiota back to his home island nation of Kiribati, which faces engulfment from rising sea levels and continuous storm cycles. The 811-square-kilometer island nation, located almost halfway between Hawaii and Australia in the Pacific Ocean, is home to just over 100,000 people.
Teitiota had been seeking asylum in New Zealand since early 2012, after his family -- himself, his wife and three children -- faced deportation after his short-term work visa expired. Teitiota started off looking for a simple visa extension, but his lawyer pleaded for asylum on the grounds that Kiribati was facing extinction and Teitiota was a climate change refugee.
"In relation to the Refugee Convention, while Kiribati undoubtedly faces challenges, Mr Teitiota does not, if returned, face 'serious harm' and there is no evidence that the Government of Kiribati is failing to take steps to protect its citizens from the effects of environmental degradation that it can," the Supreme Court's judgment read.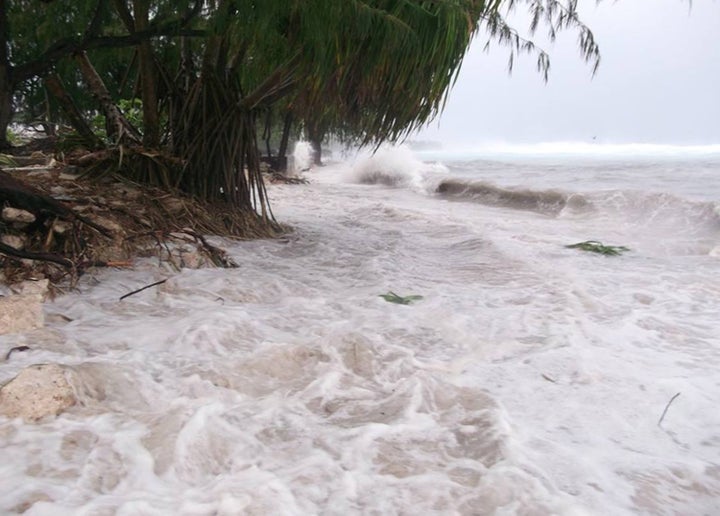 Teitiota will be going back to a nation in flux. Kiribati consists of 33 atolls, or coral reefs, that are "barely two meters above sea level," I-Kiribati President Anote Tong told CNN's Fareed Zakaria in a June 2014 interview. These atolls, in turn, face becoming engulfed by rising sea levels caused by melting ice caps and expanding water particles from global warming.
The I-Kiribati government is trying to accommodate its inhabitants during the crisis, however. In May 2014, Tong bought over 5,400 acres of forest land for $8.3 million on the Fijian island of Vanua Levu. While Tong declined to comment on whether he plans to move Kiribati's inhabitants to Fiji, he noted that Fiji was willing and ready to accommodate them "in the event that Kiribati does need to relocate their people."
"Their right to life is going to be significantly impacted by going back to such a hostile environment," Teitiota's lawyer, Michael Kidd, told Radio New Zealand on Sept. 17. "There's a lack of fresh water, there's rising sea levels, a lack of ability to grow crops, danger from storms that are coming through, and frequent flooding."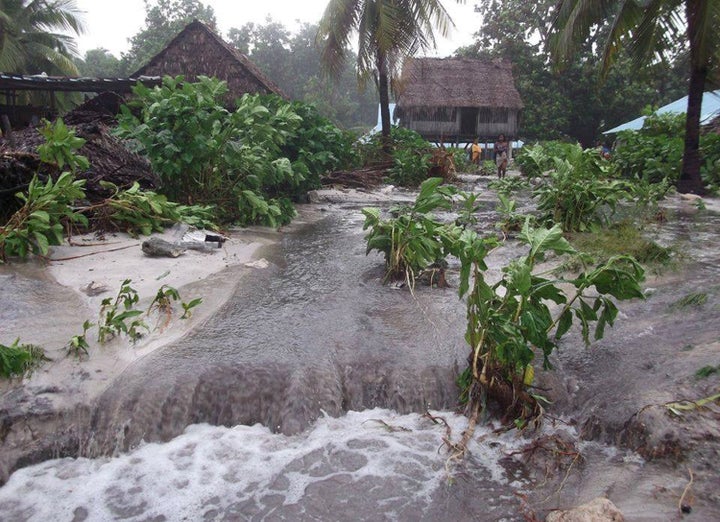 Teitiora's community in New Zealand is also pleading Teitiota's case on humanitarian terms. "What we've been doing is trying to save this family seeking asylum here in New Zealand because of a form of persecution by climate change," Teitiota's pastor, Rev. Iosefa Suamalie, told Radio New Zealand. "Going back to Kiribati, there is no life, there is no hope. We are sending back the children to a place that is not safe for them."
New Zealand Prime Minister John Key thought differently, however. "In my eyes, he's not a refugee, he's an overstayer," Key said, per a Sept. 21 Radio New Zealand report.
Calling all HuffPost superfans!
Sign up for membership to become a founding member and help shape HuffPost's next chapter