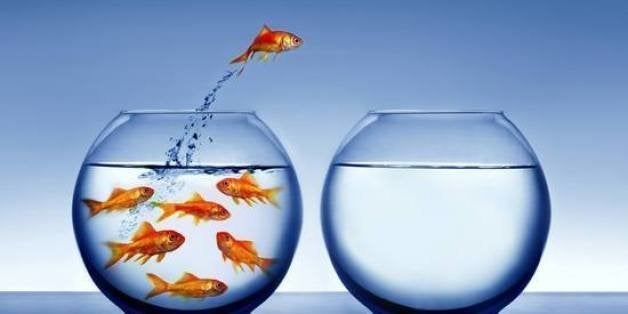 The answer for most of us is simple -- of course we'd love to stop procrastinating. Wouldn't it be a breath of fresh air to get on top of things and stop feeling guilty, stressed, and sometimes even hopeless about our ability to stick to priorities?
What makes breaking this habit such an accomplishment is that it frees us up to do more of what we long to do and makes us more available to people at work and home. Yet I'm a magician when it comes to conjuring up urgent tasks, little stuff that has to be done before I tackle today's priorities. But lurking behind these for many of us are ones that are truly life changing, such as:
Becoming fit and starting to eat right
Finding a better job -- or taking the leap to go out on my own
Starting to put money aside so I can afford to retire
Facing up to the fact that a member of my team has to be replaced
Things like these are the most challenging because we know they are the game changers. As Pablo Picasso said, "Only put off until tomorrow what you are willing to die having left undone."
We promise ourselves we will tackle them as soon as we... (fill in the blank). And then the day seeps away --oh well, I'll get to it tomorrow for sure. But procrastination is a major time waster. Just think about it -- another day gone is another day lost for what we care about most. Besides the sooner in the day we cross off today's top priority, the more space for activities we value and enjoy. For example:
Read books that inspire, motivate, or relax me
Call family and friends without worrying how much of my
precious time it will take
Work on the long term strategy for our business
Develop and mentor people who work for me
So, what can we do to break the habit? I have some ideas, but yours are often better. Here are some questions to stimulate your thinking.
How would my life change if I stopped procrastinating?
What has worked for me in the past?
What solution would work best for me now?
To get the most value from the exercise, please take the time to write your answers.
Here's what works for me:
Make a promise to someone and ask him or her to follow up with me.
Every morning identify my ONE biggest priority and do it early in the day.
Make weekly goals to progress my annual Best Year Yet plan.
One final word of encouragement. Life-changing priorities can be scary because they're so big. Remember you need only take one step at a time. To get going on one of yours, ask yourself,
If you have a question or comment for me, either scroll down to leave a comment, or write to me directly at jinny@bestyearyet.com.
To make your own Best Year Yet Plan: