As a women-led startup founder and entrepreneur, I've had my share of difficulties from finding advisors to building a founding team and raising money.
I do recommend reading my first two articles if you have not done so already. This will give you a clear understanding of my entrepreneurial journey that brings me to writing this article.
I may still be an unknown woman-led startup founder by the "powers that be" in Silicon Valley since I do not fit the typical "mold", but that has not stopped me from reallocating my efforts in leveraging other resources to help build my startup.
There are many articles written about financing methods for funding startups and small businesses that I looked into and briefly describe below.
Federal Grants
Federal Grants are not readily available for entrepreneurs and also require a long process. It could take a year or longer to receive a grant, if available.
Microloans
Microloans can be used to help launch or grow a business. The interest rates are quite high though. I'm currently paying on an SBA loan from a previous venture and cannot afford to take on additional debt.
Crowdfunding
There are many crowdfunding platforms like Kickstarter and Indiegogo that can be used to raise money through a pool of small investments usually in exchange for products or rewards.
Crowdfunding is a great source for individuals and businesses who are creating tangible products.
Friends and Family
Another alternative source to fund a startup is borrowing from "friends and family". Many early stage startups use this method to raise their first round.
I know founders that have pooled ~100k to 750k through friends and family. Unfortunately, not everyone has friends and family that can afford to simply lend 10k+ to pool for the initial round of funding.
AngelList
AngelList is a great source for startups to raise money through Angel investors. You must ideally have a product launched and a founding team in place.
Even though I'm an early stage startup, I created an AngelList profile. Instead of using my pitch deck as the motivation to raise money, I'm using it as the catalyst to find an advisor and receive assistance with building the founding team.
So where does this leave me?
Our new presidential candidate and successful businessman, Donald Trump, who speaks with great candor, "believes in network marketing" and is a "big fan of network marketing." *
Would Donald Trump leverage network marketing to self-fund (bootstrap) a startup or a small business if he were in my shoes?
What advice would Mr. Trump give woman-led startup founders and entrepreneurs wanting to scale or start a business?
I cannot answer those questions, so hopefully Mr. Trump will reply and offer his advice.
One of the many things that I have learned as an entrepreneur is that it doesn't matter which socio-economic class you come from or how many times you may have succeeded or failed, what matters is that you "live your life with a dedicated purpose and make the commitment to follow through."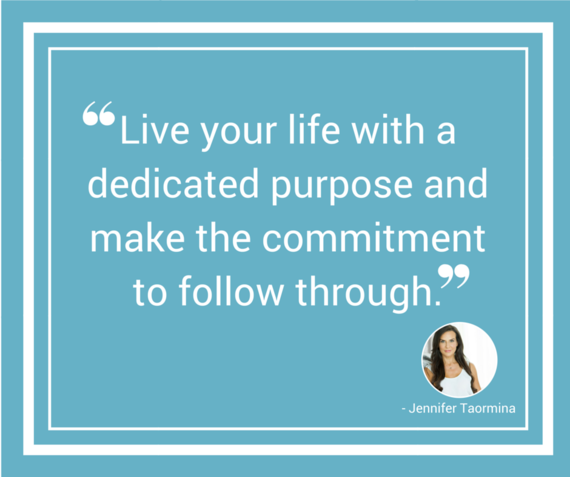 Many complain daily about not being able to get ahead or being able to live out their dreams because of the lack of financial resources.
You have a choice to continue having a "pity party" hoping Jesus, Joseph and Mary will show up as your guests (and their not) or you can be resourceful, innovative and use your creative problem solving skills as the mechanism to obtaining your goals.
I decided to use Network Marketing as my playwright to bootstrap my startup.
I must admit that a flashing light with "pyramid scheme" was the first thing that came to my mind when I heard the term Networking Marketing even though I have many "mompreneur" friends who market products through various companies to make supplemental and residual income.
In early July, I was introduced to a natural wellness Network Marketing company through a friend who was marketing vitamins and supplements. I decided to try a few of the supplements because everything I tried on the market for the last 20 years were not working for my gut issues.
The supplements started working immediately so I continued doing my research, spoke to my doctor who is also a medical malpractice attorney and called my friend to further discuss this company where she has been an ambassador for two years.
Needless to say, after reading countless testimonials, hearing her personal story and the income she was generating monthly, I was on a plane from Los Angeles to Dallas because I needed to know more.
Is this really too good to be true, I thought? Yes, I was skeptical.
I'm not using this platform to discuss which Network Marketing company I chose to became affiliated with because it would be unethical of me to promote it in this way.
What I will tell you though, is that all things are possible.
You can either turn your head and miss an opportunity for being close-minded or you can be open-minded to alternative resources that will help you achieve your goals.
Donald Trump says it best, "I'm often asked if Network Marketing is a Pyramid Scheme. My reply is that corporations are really a pyramid scheme. A corporation has one person at the top, generally a CEO and everyone else is below."**
Whether looking to make supplemental income, pay off debt, pay for your child's school tuition and other household/life necessities or using it as vehicle like me to bootstrap a startup, open your mind to Network Marketing possibilities and do your due diligence.
Here is a short list of what to look for in choosing a Network Marketing company:
Highly reputable
Trusted leadership team
Awards and accolades in the Direct Selling industry
Generous compensation plan
Trusted and unique products
Recognized by INC 500
Team support and training
Minimal startup costs
Strong mentorship and personal development
Even though my entrepreneurial story is unlike many others in Silicon Valley, I'm not giving up and am living my purpose, in which I'm committed to building a startup that will help bring healing to the world so that we can all Thrive and BeOne.
To learn more about my journey as a startup founder, I'll be doing an exclusive interview on Blab to share my experience and the lessons I've learned along the way. Details will be available on Twitter @BeOneWellness and @DarwinRuiz_ so that you can tune in.
We all have a story. What's yours?
* YouTube: https://youtu.be/WVPvxu98xRs
** Slideshare: http://bit.ly/1N7IiFc